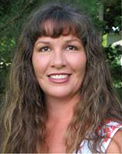 Gina Miller
Rush Limbaugh: American left's target is Christianity

By
Gina Miller
May 30, 2015
For years now, some of us in the conservative Christian wing of our nation have been sounding the alarm, warning America of the evil threat to our freedoms posed by the militant homosexual/"transgender" movement. I now add "transgender" to the mix, because we are seeing a recent explosion all across the nation in the advancement of so-called "rights" for people who are under this twisted deception and mental/spiritual sickness – special "rights" based solely on this perverse sexual behavior. Homosexual and "transgender" behaviors are two heads of the same reprobate snake.
For a long while now, we have been some of the only voices speaking in opposition to this movement, but lately, with the increased aggressiveness of homosexual activists, it has now become apparent, even to people who have not paid much attention to this movement, that we stand on a dangerous precipice down which our freedoms will be cast if this movement prevails in the Supreme Court in June.
On Wednesday, I was glad to hear Rush Limbaugh state the plain truth of the matter on his national radio show. I greatly appreciate and admire Rush, and what he does chose to cover, he covers with brilliant insight, stellar wit and spot-on analysis. He is a presenter of common-sense truth regarding the politics of our country, and he is the best of the best, period. Before recent months, Rush has mostly stayed away from addressing militant homosexualism. I don't blame him, because it takes a brave person to be willing to simply tell the truth about homosexual militants and what's at the heart of their agenda. To speak out with the truth will certainly bring down vicious, lying, personal attacks by these homosexualist pushers of "tolerance," and Rush gets enough lunacy directed at him and his advertisers, as it is.
Nevertheless, Rush calmly stated exactly what we've been saying for a while now – that the real target of this movement (of the Left, broadly, and homosexualists, specifically) – is Christianity. On Wednesday, in speaking about the same-sex "marriage" debate, Rush played a sound bite of Marco Rubio saying that we're on the verge of Christian teaching being declared to be "hate speech."
Then, Rush said
:
Do you think Rubio's got a point there? You better. I tell you, you better not sweep this away, folks. You better not think this is a little bit over the top. He is right on the money. In fact, I would even go further. I think mainstream Christianity is the target and has been for I can't tell you how long. Before I was born. Christianity has been the biggest enemy of the American left – well, any left. Organized religion in general, but Christianity is the number one enemy of these people.
That's it! And, I'm so glad that Rush came out and said it plainly. In doing so, he reached many more people than my little columns could reach. While it's good that a high-profile radio host like Rush is now addressing this threat, and I'm thankful he's doing it, it may be too little, too late.
We stand today in a nation that has become deeply corrupt, steeped in sin and clearly falling under the Lord's judgment for it. The church has been largely silent for decades as the corruption has metastasized, and now all our institutions are run by those clinging to the poison of Godless, tyrannical ideology. Our kids are being indoctrinated in the public schools to believe everything but God's moral truth. Our federal government has been taken over by communists who are hell-bent on destroying the foundation of freedom on which our nation was built. In addition, we have a man in the White House who has done more than any past president to push the devilish radical homosexual agenda. Countless millions of dollars have been spent on the homosexualist propaganda campaign, which has also been exported around the world from the United States. This does not end well.
As we await the Supreme Court's ruling on marriage – a ruling, by the way, it has NO authority to make – many of us dread that the Court will side with perverse sexual degeneracy in the destruction of the meaning of marriage. With this, we will see a further erosion of our fundamental freedoms.
This is inevitable
, and it's the goal of the reprobates leading this movement, because whether these pawns of the devil realize it or not, they
are
his pawns and are being willingly manipulated to do Satan's dark will.
As I wrote back in late 2013, in my column, "
Homosexual Movement's Goal is to Outlaw Christianity
,"
The homosexual movement is part of a larger push toward tyranny that has its roots in the spirit realm. Ephesians 6:12 clearly spells out the real battle:

"For we wrestle not against flesh and blood, but against principalities, against powers, against the rulers of the darkness of this world, against spiritual wickedness in high places."

While we certainly have human enemies aligned against us, our true enemies are Satan, his demons and the spiritual wickedness of those in places of great power. As Christians, we have read the end-times prophecies, and we know the warnings Jesus gave us about how awful things will become in the last days. Satan is working feverishly to fully cement his terrible, earthly rule and bring those hellish days to fruition.

The Godless communists (or fascists, if you prefer) are using the homosexual agenda to work toward eradicating Christian opposition to their plans, which are Satan's plans. If you know your Bible, then you know that Christianity is destined to be outlawed. We are moving steadily toward a time when Christians here in America will be in danger of state-sanctioned murder for their beliefs. If you think I exaggerate, then you don't know what God has already told us, or perhaps you mistakenly believe that the United States is the exception, that it can't happen here. Christians throughout the world have always been persecuted, but here in the United States, we have enjoyed unparalleled protection and freedom during the existence of our nation. That protection is quickly being eroded, and the homosexuals are used as pawns in this process.

... Yes, this is a steeply uphill battle, but we should never quit fighting it. The prince of the power of the air, Satan, is successfully crafting a deceptively pro-homosexual atmosphere in our nation, from the media, to entertainment, to corporations and all major institutions. This causes many people to fear standing in opposition to the militant homosexual agenda and its activists, because of their track record of hostility, even violence, toward those who oppose them. Many conservative groups and churches fear the vicious vitriol of homosexuals and their supporters in our twisted culture, and that's really a shame. Fear is a debilitating force if we give it sway over us.

We must stand, as much as ever, against this degenerate and tyrannical homosexual movement, and in so doing, we must not lose sight of the real nature of the battle. It's a spiritual battle, and we must approach it as such, putting on the full armor of God, as best we can, if we are to have any hope of turning back this truly evil tide.
© Gina Miller
---
The views expressed by RenewAmerica columnists are their own and do not necessarily reflect the position of RenewAmerica or its affiliates.
---