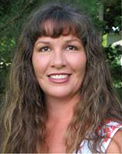 Gina Miller
Big Beer bows to "gay" bullies in reprobate America

By
Gina Miller
March 18, 2014
Listen to an audio version of this column
Erin go Gay, as they say today! In the latest high-profile example of large companies bowing in subservience to the altar of homosexual debauchery,
three major brewing corporations
have bent to homosexual intimidation and pulled their sponsorship of the New York and Boston St. Patrick's Day parades. The makers of Guinness, Heineken and Sam Adams beers have all caved to the homo-fascist pink fist, while countless conservatives have sworn never to buy those beer brands again.
You may say, "Who cares? I don't drink beer." This isn't about beer. It's about free association. It's about freedom, period. It's about the people who run those parades being free to admit or exclude whatever groups they see fit. No one has a "right" to march in someone else's parade, and that's the bottom line. These parades are about celebrating
St. Patrick's Day
, and the parade organizers have every right to say no to in-your-face homosexual groups that want to impose themselves on the parades against the will of the people who run them.
The militant homosexual activists wrongly declare that this is about "equality." That is nonsense. Homosexual behavior is depraved behavior, and it should never be put on the same level as the normal, healthy relationship between a man and wife. The only thing to which homosexual behavior is equal is sin, because that's exactly what it is and what it will always be, no matter how thick and smothering the black blanket of Sodom and Gomorrah ends up being in the United States.
Many of us are watching the dark clouds of evil that are rolling across America, and we are saying it's the Lord's judgment on a nation that has spit in His holy face by using the force of law to expel all vestiges of Him and His Truth from the public square. I firmly believe this is true. I also believe that the rapid, head-spinning empowerment of the radical homosexual movement under Barack Obama (or whatever his name is) is part of God's judgment on this nation. Obama himself is part of God's judgment. Many times in the Old Testament, we have seen the Lord inspire the enemies of Israel to come against it and defeat it when it turned from the Lord. He has installed wicked rulers to impose brutal tyranny on unrepentant people and nations.
Illustrating this truth, Reverend Michael Bresciani, publisher of the
American Prophet
website, has one of the best columns on the subject that I've read lately. Posted at
BarbWire.com
, the column is titled, "
America: Plunging Headlong Into Reprobation?
" He writes:
The dictionary definition of "reprobation" pales against the Biblical definition.

The word "reprobation" in the Bible refers to something far more than simple immorality. It is the inability to hear, understand and implement truth and morality. People with reprobate minds find it impossible to discern right and wrong.

The Bible says God gives men over to a state of reprobation as we collectively approach the last days of time before the second coming of Christ. The word is used in Romans 1: 28, one of the most frightening prophetic statements in all of scripture.

Speaking of conditions preceding the last days, the Apostle Paul declared, "And even as they did not like to retain God in their knowledge, God gave them over to a reprobate mind..."

The phrase "God gave them over" is enough to make us shudder when considering that if God gives us up, redemption and any chance of recovery is literally impossible.

Oddly, most dictionary definitions include a rendering of the word that clearly indicates that people don't just fall into reprobation, they willfully labor to get into this state.
This is chilling to the bone. The Lord will not forever contend with a wayward people. While He is very patient, His patience has its limit. To think that America may have reached the end of God's patience for it is deeply scary. I know that the only thing that
might
earn America a reprieve from the Lord to stop the inevitable tyranny that is barreling toward us is a massive change of heart by the American people, a sharp turning back toward the Lord in humble repentance and obedience to His Word. Looking around at our desperately degenerate culture, what do you suppose the odds are of that happening?
Speaking of America's growing lawlessness and depravity, Rev. Michael states:
When all of this reaches its peak we will be ready for the world's last dictator: a ruler long prophesied to come in the last days. He will be called the "lawless one" (2 Thess 2:8 NAS) according to the Apostle Paul.

A ruler who lives without laws may seem like the perfect non-sequitur until it is revealed that the antichrist changes the laws to fit his own view of right and wrong. Being the incarnation of the Devil himself means that his view is always the exact opposite of God and is always wrong. A perfect type of the antichrist is Barack Obama. He rules, but according to – mis-rule.

Gay marriage and abortion, Obama's preferred social causes, are antichrist in nature. Then there are his anti-American policies such as coddling our enemies, blocking the recovery of our own natural resources, jumping headfirst into the great global warming hoax, allowing government agencies (IRS) to push his political agenda, and the wasting of the lives of soldiers and public servants without anyone answering to the law (Benghazi).

This kind of law is not what was long ago established by the Living God, the Constitution of the United States, and a duly elected congressional body of lawmakers.
No, it's not at all the kind of law of America's foundation. It is a strange law, but not a new one. It's ancient and has its roots in Hell. The Godless human minions of Satan are aggressively working to use the force of law to mandate perversity all across our land, in all our institutions, government, military and corporations. These three beer makers are just the latest to publicly cave.
There is no doubt that America is on a very dark road, and how bad it's going to get remains to be seen. We are now being ruled by truly evil people with reprobate minds who have nothing but disdain for the God of all creation. The American people themselves, demonstrating their own moral decay, have voted these leaders into office, although I know that ultimately, it is God in His judgment Who has installed these tyrants to rule over us.
While it is important that we participate in the political process, the fact is that we can't vote our way out of this evil mess. If we are to have any hope at all of
reclaiming our nation for God
, though we stumble daily, we must each work our way back to Him, repent of our sins and pray for His mercy, and then perhaps the Lord will relent in allowing what appears to be grim tyranny and certain destruction on this lost, rebellious nation.
© Gina Miller
---
The views expressed by RenewAmerica columnists are their own and do not necessarily reflect the position of RenewAmerica or its affiliates.
---