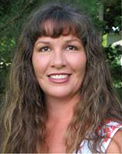 Gina Miller
2014: Obama's America

By
Gina Miller
January 29, 2014
Listen to an audio version of this column
We didn't have to wait till 2016 to see Obama's ugly America unfold. Not many of us would have ever dreamed that the United States could fall to the communists. And, it still remains to be seen if we will be able to beat them back. It doesn't look good at this point, because there is a group of people in power in Washington, and in many of our major institutions, that is aggressively working to tear down America's foundations of freedom and Godly heritage, and it has the unopposed "power of the sword" to do it. The people in this group are truly enemies of God and the United States.
Therefore, although it was sickening, it was no surprise to see Barack Obama (or whatever his name is) sic his lawless Justice Department on Dinesh D'Souza, creator of the hugely popular documentary film
2016: Obama's America
. It is clear that Obama didn't like this picture
at all
. Naturally he wouldn't, because people who aim to destroy a nation's freedom – and who have the power to do it – don't like the truth to be told about them. So, Mr. D'Souza is being targeted for felony campaign finance violations. What he did or didn't do is not the point. The point is that he crossed the tyrant in the White House by telling the truth about him. That is his real "crime."
We have already seen plenty of this kind of Soviet-style targeting of those who tell the truth about Obama and his fellow-traveling commie buddies in power. Obama criminally uses the Internal Revenue Service (IRS) to harass and intimidate his political opponents to the point that their efforts to expose his vile agenda are thwarted in the public arena. He uses the National Security Agency (NSA) and the Justice Department to spy on Americans and journalists. These things are un-American, but unless he is stopped, this is now Obama's America, a growing throwback to the old Soviet Union. Just about all that's missing is the large-scale roundup and murder of his political enemies and mass starvation.
So what is the solution? How can we get rid of the lawless tyrant in the White House and his henchmen in the administration, Congress and federal bureaucracies? There is
talk of impeachment
and removal from office of Obama and members of his criminal syndicate administration, which is an excellent, although scary, prospect. There is also a growing movement, spurred by Mark Levin's book
The Liberty Amendments
, to push for an Article V convention of the states to propose amendments to the Constitution. This is a very bad idea for a number of compelling reasons. Before you give me a knee-jerk negative reaction to that statement, please consider that retired litigation attorney and constitutional scholar, Publius Huldah, has laid out those compelling reasons in her outstanding papers, including, "
Propaganda and the Conspiracy Against Our Constitution
," a must-read piece. Ms. Huldah points out that the only remedy actually prescribed by our Founders to rein in a lawless federal government is nullification, which is NOT secession, as some lying detractors claim.
While there may be remedies for defeating or curbing the power of the dictators running our nation, the remedies do not address the root cause of why we stand today on the brink of a communist United States of America. Only those of us who know the Lord understand that what ails America is a disease of the soul, brought about by many decades of rebellion against God Almighty. Our nation has collectively embraced all kinds of darkness that we never did before. The mass murder of pre-born babies, the celebration of sodomy and sexual license of every kind, a proliferation of Godlessness (sin) that has chilled the love in peoples' hearts and replaced it with hatred for one another – these things and more are symptoms of the spiritual rot in America that, at its core, is simply rebellion against God.
If we are to have any hope of restoring our nation as founded, with its unparalled freedom and opportunity for all, we must work to
reclaim our nation for God
, and this has to start with each of us doing spiritual house cleaning in his own life (me, most of all). None of us will be perfect in this life, and many of us stumble daily, but our stumbling does not need to keep us from seeking the Lord's face, working to do His will and petitioning His mercy on this undeserving nation.
As Christians, we know that the battle in which we are engaged is a spiritual one that manifests itself in the physical world. Yes, we have earthly political and ideological enemies, but the forces behind them are spiritual. We battle the demonic forces of darkness that inhabit the high places of power in our nation and world, and they cannot be defeated by purely physical tactics. Without God, we are powerless against Hell's tyranny and have no chance of stopping the evil plan for Obama's America.
Our most potent weapon in this world is prayer, when welded together with wearing the whole armor of God, as outlined in
Ephesians 6
:
Finally, my brethren, be strong in the Lord, and in the power of his might. Put on the whole armour of God, that ye may be able to stand against the wiles of the devil. For we wrestle not against flesh and blood, but against principalities, against powers, against the rulers of the darkness of this world, against spiritual wickedness in high places.

Wherefore take unto you the whole armour of God, that ye may be able to withstand in the evil day, and having done all, to stand. Stand therefore, having your loins girt about with truth, and having on the breastplate of righteousness; And your feet shod with the preparation of the gospel of peace;

Above all, taking the shield of faith, wherewith ye shall be able to quench all the fiery darts of the wicked. And take the helmet of salvation, and the sword of the Spirit, which is the word of God: Praying always with all prayer and supplication in the Spirit, and watching thereunto with all perseverance and supplication for all saints...
Couple this with God's promise in
2 Chronicles 7:14
, and we have the beginning of a recipe for victory over the Godless usurpers ruling our nation:
If my people, which are called by my name, shall humble themselves, and pray, and seek my face, and turn from their wicked ways; then will I hear from heaven, and will forgive their sin, and will heal their land.
© Gina Miller
---
The views expressed by RenewAmerica columnists are their own and do not necessarily reflect the position of RenewAmerica or its affiliates.
---