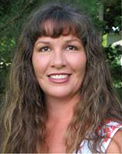 Gina Miller
Homosexual activists to disrupt Olympics in Russia

By
Gina Miller
September 12, 2013
Thanks to the reporting of Brian Camenker and his pro-family organization,
MassResistance
, Russian authorities have been warned that radical American and Canadian homosexual activists intend to disrupt the winter Olympics in Russia. MassResistance attended the national homosexual journalists' meeting in Boston late last month and recorded an activist announcing plans, with specifics omitted in order to avoid tipping off the Russians.
From
the MassResistance report
:
Homosexual activists in the U.S. are working with media groups, "out LGBT athletes," and both the US and Canadian Olympic hockey teams in a secret plan to smuggle rainbow flags, homosexual propaganda, etc. into Russia. Their intent is to disrupt the 2014 Winter Olympics with homosexual symbolism, according to a presenter at the National Lesbian and Gay Journalists Convention in Boston on August 24. The planned disruption is a retaliation by the homosexual movement to Russia's recent ban on the public promotion of homosexuality.

They are also talking about "utilizing diplomatic channels" to help smuggle the homosexual flags and other materials into Russia.
[Homosexual activist]
Patrick Burke ... also referred to plans for athletes to wave rainbow flags on awards podiums and at the closing ceremonies. Burke told the group that "we can't talk about that publicly" but "there's a lot going on behind the scenes."

Luckily, MassResistance was present and recorded the presentation.
What a detestable, utterly disrespectful thing these self-centered, sin-pushers want to do! This is the Olympics – a place of excellence – not some scummy gutter in a seedy part of San Francisco! These people would be guests of Russia, only to spit in Russia's face by broadcasting their perverse behavior. They would give the United States and Canada an ugly black eye if they succeeded in pulling off this despicable scheme.
MassResistance
concurred on the atrocious nature of the plan:
The Russian government's bold efforts to protect children and society has attracted applause and support from pro-family organizations around the world, and also from countries such as Nigeria and Uganda who are also dealing with these issues.

If this outrageous stunt is successful, it will be an embarrassment not only to the Russian government – which is working hard to have a clean, wholesome atmosphere for its Olympic games – but certainly to many Americans, given that American corporations, American athletes, and possibly even our government would be involved in this.

The pro-homosexual Obama Administration has already complained loudly about Russia's new law. And Obama himself, while visiting Russia this past week, in a purposeful affront to the Russian government met with Russian homosexual activists in St. Petersburg, along with his national security advisor and the US Ambassador to Russia. So it would not be surprising
[if]
Obama had the US diplomatic corps involved with this, too.

The international fallout from this, given the wide range of those involved, would surely be considerable.

Hopefully, our publicizing this will help severely dampen their plans.
While morally crippled leaders in America's government, military, corporate world, schools and media are insanely bowing before the altar of homofascism, Russian authorities have wisely recognized the danger inherent in homosexual behavior, and they want no part of homosexual propaganda aimed at the country's children; so they outlawed it, along with homosexual "pride" parades and paraphernalia like rainbow flags, which these American and Canadian homosexual activists plan to smuggle into Russia during the Olympics.
MassResistance recorded and transcribed part of the speech of Patrick Burke, who told those present at the homosexual journalists' convention about their plans to disrupt the winter Olympics. In part, Burke stated:
We're going to have three weeks of sustained media presence there. We are going to have out LGBT athletes there. We are going to have very vocal and visible allies there.

We've spoken with the Canadian and U.S. hockey teams. We're going to be doing work with both of those teams.

The frustrating part right now is we can't talk about that publicly because if you talk about it publicly, the Russians don't let you in the country. So when everyone keeps asking us "What are you going to do when you get there? What are you going to do when you get there?" and we keep having to say "We can't tell you."

The Russians have said they'll confiscate rainbow flags if you try and bring them in your regular luggage. They've said they'll confiscate pins. We are talking about utilizing diplomatic channels to get things into the country.

There's a lot going on behind the scenes that will frustrate people because it won't be made public until you see an athlete on a medal stand or at closing ceremonies...
These people are conspiring to break the laws of Russia in order to declare to the world that they despise anything that stands opposed to their unnatural, unhealthy, immoral behavior. They're trying to hijack the winter Olympics, to make it about them. It's not about them, and it never will be. It's about all the young athletes who have worked hard for many years in their chosen sports to be the best of the best, and a few homosexual degenerates trying to steal the show will only end up looking foolish and shameful in front of the world.
Hopefully, with this advance knowledge, Russia will be able to keep this wicked plan from happening.
© Gina Miller
---
The views expressed by RenewAmerica columnists are their own and do not necessarily reflect the position of RenewAmerica or its affiliates.
---