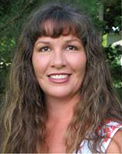 Gina Miller
Overpasses for Obama's impeachment August 17th from the ground

By
Gina Miller
August 20, 2013
Saturday, August 17th was the perfect day for a protest. The normally hot, humid, South Mississippi August weather was made comfortable by the cloudy conditions of a low pressure system coming out of the Gulf of Mexico, and the rain kindly held off for us. My husband and I joined members of a couple of our
local TEA Party
groups to stand on an overpass in the city of D'Iberville with our flags and signs expressing our deep contempt for the lawless takeover of our federal government by a group of anti-American communists headed by Barack Obama (or whatever his name is).
"
Overpasses
for
Obama's Impeachment
" is a growing,
nationwide movement
, an eruption of patriot outrage, that is getting larger and larger as our "representatives" in Washington continue to ignore our demands for a redress of grievances against the treasonous criminal Obama and his gang of fellow hoodlums in power who are
systematically tearing down our once-free Republic
.
At the
peak of our Overpasses protest
on Saturday, we had close to thirty people, but we were just one of many groups all across the nation that gathered on overpasses Saturday to call for the impeachment of Obama. It was an exhilarating two hours that we spent on that busy overpass. After these awful years we have watched malfeasance heaped upon malfeasance from the Obama administration, we were greatly uplifted by the overwhelming response of the steady sound of horns honking and drivers giving us thumbs-up, filming and photographing us and smiling. Of course, there were a few middle-finger salutes and ignorant shouts of "racists!" from those uninformed or like-minded with Obama's communist-socialist agenda.
While the massive outpouring of support was marvelous, I was deeply disturbed by the hostile ones who clearly have no clue what is happening to our country and what is truly at stake here. It is certainly ignorance that fuels their mischaracterizations of us and our purpose. I would bet that very few of them, if they possessed any real understanding, would actually agree with the America-killing policies of Obama, the Democrats, and more than a few Republicans who are "fundamentally transforming" our nation into a tyrannical, bankrupt police state. Only the grossly uninformed or those fully in agreement with the diabolical schemes would support with them.
Besides being deeply disturbed by the ignorant ones (who, ironically, called us "ignorant"), I was quite saddened by the fact that we cannot reach them, although we will certainly continue to try. There are many of these people throughout America, many who will not listen to sound reason, whose shallow well of "political knowledge" extends no deeper than the occasional glancing blow of misinformation from Hell's media or sound bites of Obama's
lying
mouth. Then there are the "educated" supporters of the communist Left who are ever learning but never able to come to a knowledge of the truth.
But the reality is that we are not facing a truthful information deficit so much as a spiritual righteousness deficit in our nation. As more and more people have turned away from God and toward other false sources for "salvation" and "fulfillment," we have seen a steady decay of morality, a darkening of men's minds and spirits, which in turn has manifested itself in an erosion of our freedoms, societal decency and integrity, and ramped-up despotism in our leaders. And, it's only going to
get worse
. We must push back against it, while we can.
It is to that end that we will continue to stand against the onslaught of tyranny in our local, state – and especially – federal governments. We know the federal government has become a terrible monster, completely untethered from its legal bonds, a monster with a lawless fraud "president" as its head. We have seen previous administrations nudging us toward tyranny, but we have seen nothing on the massive scale of lawlessness that Barack Obama and his administration have perpetrated.
The Overpasses for Obama's Impeachment movement will continue to grow, and we pray that one day – preferably on this side of eternity – the criminals in the current administration will be held accountable for their many treasonous acts, and other high crimes and misdemeanors against the United States of America.
© Gina Miller
---
The views expressed by RenewAmerica columnists are their own and do not necessarily reflect the position of RenewAmerica or its affiliates.
---