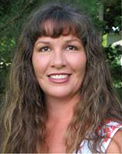 Gina Miller
Colorado gun control legislators likely to face recall

By
Gina Miller
June 4, 2013
We all love a story with a happy ending, and we may see one unfold in Colorado. After recent mass shootings in the United States were exploited by the Left to push gun control, Colorado Democrats quickly jumped with all-fours on ramming gun control legislation through the majority-Democrat state legislature. The new laws, set to take effect in July, mandate a low limit on magazine capacity, as well as universal background checks on all gun sales and transfers (even temporary transfers), to be paid for by the ones getting checked.
In the wake of this outrageous assault on law-abiding Colorado residents' Second Amendment-protected right to keep and bear arms, the people are fighting back, working to rid the State Senate of a couple of the lawmaker perpetrators.
On Sunday, Valerie Richardson of the
Washington Times reported
:
Colorado was the first Western state to tighten restrictions on firearms purchases, but the backlash against the Democrat-backed legislation has rocked the state. Two firearms manufacturers have announced their intention to relocate, while 55 of 62 county sheriffs have filed a lawsuit challenging a newly approved law limiting magazine capacity to 15 rounds.

Two Democrats have been targeted by recall drives: [State Senate Leader John] Morse of Colorado Springs and state Sen. Angela Giron of Pueblo. Signatures in the Giron recall are due June 10. Another two recall efforts fizzled shortly after they began.

Predictions are that the Morse recall is all but certain to qualify for the ballot, after which analysts anticipate a political dogfight featuring millions in campaign spending from national special-interest heavyweights.

... The Giron recall effort has a higher bar to clear in the heavily Democratic district, but organizer Victor Head says Pueblo residents are fuming over the gun legislation. The campaign needs to collect 11,285 valid signatures to put Ms. Giron on the ballot.

"We're doing really well. We're right on track to meet our ultimate goal, which is 25 percent above what we need," Mr. Head said. "We've got lots of bipartisan support for this. About 60 percent of the people signing the petition are Democrats, which is really interesting."
This is encouraging, partly because this is one of those rare issues on which many people on both sides of the political divide agree. While the majority of elected officials who are pushing this gun control tripe are on the communist Democrat Left, the people of the United States who oppose it are not just right-wingers, not by a long shot.
In reading the Washington Times report, I was reminded of another Democrat woman politician from Colorado, U.S. Rep. Diana DeGette, who, earlier this year, made a profoundly ignorant and embarrassing statement revealing her glaring lack of gun knowledge.
J. D. Heyes, writing at
Natural News
on April 6th, stated:
Democratic Rep. Diana DeGette of Colorado has been a leading congressional sponsor of a federal ban on high-capacity magazines for years, even calling it one of her top priorities. With that said, you would assume, then, that this esteemed member of the House would at least have a base of knowledge about how such devices work – right?

Well, if you assumed that you'd be wrong.

At an April 2 forum on gun control that was hosted by The Denver Post, "the senior congresswoman from Denver appeared to not understand how guns work," the paper said.

When she was asked how a ban on magazines holding more than 15 bullets would be an effective deterrent to gun violence, this is what the brainiac said:

"I will tell you these are ammunition, they're bullets, so the people who have those know they're going to shoot them, so if you ban them in the future, the number of these high capacity magazines is going to decrease dramatically over time because the bullets will have been shot and there won't be any more available."
This woman is not the local meter maid; she's a United States Congressman, and sadly, there are actually people who vote for her. Mr. Heyes nicely summed up why the breath-taking stupidity of this woman matters:
This is really just another example of a liberal, left-wing, gun-banning idiot being clueless in general about firearms and the issues surrounding them, which is by choice, by the way. If she really gave a damn about the chief civil rights issue of our day – the right to protect ourselves – she would better educate herself about guns, the Second Amendment, and why it was important enough to our founders to be second on the list of the Bill of Rights.
Spot-on, J.D. Heyes!
Meanwhile, we hope and pray that the story of this recall effort will have a happy, successful ending in ridding the Colorado State Senate of two of its gun control tyrants. Regardless, we must not stop fighting these leftists – whether they're Democrat or Republican – in our local, state and federal governments, fighting them on all the freedom-robbing, tyranny-imposing battle fronts we face. We will continue to declare from the founding of our nation that "...the right of the people to keep and bear arms shall not be infringed." And we will work to make it so.
© Gina Miller
---
The views expressed by RenewAmerica columnists are their own and do not necessarily reflect the position of RenewAmerica or its affiliates.
---