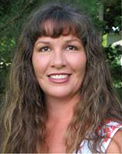 Gina Miller
Update: Victories for MassResistance as free speech fight continues

By
Gina Miller
July 31, 2012
There is some good news to report in the case of convicted sex offender Adam Flanders and his baseless lawsuit attack on Brian Camenker and MassResistance. I previously wrote about the
vile and senseless campaign of intimidation
being waged by Adam Flanders against website owners and web hosting companies that had posted
a public letter Flanders wrote back in 2007
graphically exposing the perverse and illegal activities between adults and children that were occurring inside a homosexual youth group, of which Flanders was a member. After five years of his letter being posted on the Internet, Flanders threatened legal action against anyone who refused to remove his letter from their website, and most complied.
In the same column I also reported on the bizarre, entirely unfounded restraining order that Flanders managed to have placed on Brian Camenker, because Brian refused to take Flanders' public letter off the MassResistance website.
In a second piece from a couple of weeks ago, I wrote about the next move by Flanders as
he filed the fraudulent, million-dollar lawsuit
against Brian Camenker and MassResistance, a lawsuit full of false allegations and accusations against Brian. At that moment, Brian had no legal representation, but that has now changed.
Brian posted an
update on the MassResistance website
on Sunday reporting the latest developments. Part of the good news is that Adam Flanders' conviction for sexually molesting an underage boy was upheld by the Maine Supreme Court, so Flanders remains a convicted pedophile sex offender.
Flanders saw a double-defeat with his next attempts to silence those who expose his dark deeds and those of the homosexual youth group he wrote about in his letter, as Brian reported:
Flanders' strategy has been to contact the web hosting companies of pro-family organizations that post this information [and] threaten them with legal action. A main thrust of Flanders' threats involves the phony "harassment order" he got against Camenker. He has claimed that constitutes an official statement by the State of Maine that simply posting the material is "harassment" and "stalking" against him — and is thus legally actionable. Most web companies have caved in when faced with that.

But MassResistance's new web host company refused to bend to that threat. The company owner said he won't do anything without an actual court order against MassResistance and Camenker.

So on June 12, Flanders went back to District Court and filed a motion for a "temporary restraining order and preliminary injunction." He even managed to get the same judge that issued the original harassment order to hear this case. A hearing took place on July 9, but we were never notified of it. So the judge held the hearing with Flanders present and no one to represent MassResistance!

But it backfired. This time the judge didn't agree. It's possible that the outrage generated by the phony nature of the original harassment order caused her to look at this more fairly.

The judge flatly denied Flanders' claims that anything MassResistance has posted constitutes either "harassment" or "stalking" against him, or that the "harassment order" implicitly states anything like that.

The judge added: "Maine may not punish, through criminal sanction, an individual's actions that are protected by the free speech clause of the First Amendment to the United States Constitution.

... The day after the Order Denying Preliminary Injunction, Flanders was back in court again, claiming that our more recent material constituted stalking and harassment against him. The same judge denied it again.

This is a classic part of the homosexual movement's strategy: Keep trying over and over, with a flood of legal attacks, until something sticks."
Flanders has ignored the judge's rejections of his requests for injunctions and has continued to threaten websites that post reports about this story, and he has succeeded in intimidating a video sharing website, Vimeo, into taking down an interview about this story that a Canadian pro-family group conducted with Brian Camenker on July 17th.
Members of the Canadian
Culture Guard
interviewed Brian on their
Road Kill Radio
show. They post the videos of their radio shows on Vimeo, but shortly after posting the interview with Brian, Flanders contacted Vimeo with more of his bogus threats. This is
after
the judge turned him down on the injunctions! Nevertheless, Vimeo caved to Flanders' intimidation and censored the video from its site, claiming it violated their guidelines. Yeah, right.
As Brian wrote,
The Canadians were justifiably outraged, and vowed not to be intimidated. So we stepped in and re-posted it on the [MassResistance website!] The video of the Road Kill Radio interview with Brian Camenker can still be heard.

Road Kill Radio subsequently contacted Flanders offering to interview him and let him tell his side of the story. He emailed them back declining the offer, and he threatened to sue them. In his email he mentioned his $1 million "defamation" lawsuit against MassResistance, which he said he is "confident" he will win.

Contact Vimeo: If anyone's content can be removed because a homosexual activist decides to issue a threat, then no one is safe. Let Vimeo know that they can no longer be trusted, and why you won't ever use them. You can email them at rights@vimeo.com.
Flanders also threatened the web hosting company of
Americans for Truth About Homosexuality (AFTAH)
after President Peter LaBarbera posted Flanders material to their site, but a "strongly worded letter" from Peter's lawyer convinced the web host to grow a spine and ignore the gadfly Flanders baseless demands.
LifeSiteNews
and its hosting company were also threatened by Flanders for reporting stories about him and MassResistance, but both are standing firm, refusing to be intimidated by this young, litigious sexual deviant. LifeSiteNews even
posted a column about Flanders' threat
to them. They had emailed Flanders with a request for an interview, and here is the snotty, threatening reply they received from Flanders,
I am NOT going to interview with you. You may consider this a CEASE AND DESIST notice to refrain from further publications about me. I demand that you remove the current publication about me. I will pursue litigation if you do not remove the offending material and/or continue to publish material about me. You are in violation of your web host's Terms of Use and I have already been in touch with them concerning this matter and they are currently investigating your organization's harassment and defamation. They indicated that your contract will likely be terminated and your website be removed in its entirety due to your violations.
This lying kid Flanders should have thought about all this
before
he distributed a public letter that he encouraged recipients to post on the Internet and investigate. His letter is a matter of public record, and stories about him are legitimate news. When Flanders decided to go after Brian Camenker and MassResistance in the courts, Flanders placed himself even further into the public spotlight than he already was.
Flanders has no case here, and he is resorting to false and libelous accusations in his restraining order and lawsuit against Brian Camenker. These radical homo-fascists will not stop until any speech that is critical of their degenerate behavior is made illegal — in contravention of our God-given right to free speech. Their abuse of the court system to accomplish the silencing of Christians and others who oppose them must be strongly resisted and defeated.
Brian reported that he now has legal counsel with the
Thomas More Society
which has agreed to defend him against this evil lawsuit by Flanders. Liberty Counsel and the Alliance Defense Fund, although declining to represent Brian in the lawsuit, have offered other assistance if it is needed. This is excellent news.
Our prayers for Brian Camenker and MassResistance are being answered. There is still a long way to go in defeating this wicked, malicious lawsuit against Brian, and I ask that you continue to remember him in your prayers and consider giving
financial support to MassResistance
and the
Thomas More Society
to help with the legal expenses in this most important case.
© Gina Miller
---
The views expressed by RenewAmerica columnists are their own and do not necessarily reflect the position of RenewAmerica or its affiliates.
---