Wes Vernon
Just sayin' #2

By
Wes Vernon
May 22, 2018
So let's get this straight: It's just the
entertainment
properties of 21st Century Fox that the Walt Disney company wants to pick up in another media sale – not Fox News? Whew! Today's left-leaning Disney is no longer symbolized by Mickey Mouse. (In Mickey's time, nobody thought to wonder – let alone ask – what the Mouseketeer's politics were. But that was in an era before everything that moves – and some that don't – absolutely had to be politicized. But for now, we're saved again from the left's powerful hammer.....until next time?) Anyway, that leaves the
New Fox
in safe conservative hands, according to writer Adam Raymond.
Yes, the latest at Fox is that, once shed of its entertainment assets, there will be a New Fox. The legendary Rupert Murdoch will serve as co-chairman with his eldest son, Lachlan. Current CFO John Nallen then assumes the role of Chief Operating Officer. Raymond thinks that's safe for conservatives and that the New Fox will be pretty much like the old Fox.
Really? Some of us had thought of the Murdoch sons as being more liberal than their dad. Raymond says we may have lumped Lachlan together with his younger brother James, who is very left, along with his wife, who has expressed embarrassment at some Fox News conservative shows. Lachlan's views, says Raymond, are more in line with those of the elder Murdoch.
******************************
However, with much of America concluding that formerly respected segments of the mainstream media have morphed into nothing more than (Deep State-related) parts of an attack "resistance" in an undeclared civil war against the sitting president of the United States, this can set up a lively market for conservative news commentators, rife with competition and bidding for rightward stars. Politico and others are in the thick of the rumor mills. Among them is the question of whether Sean Hannity is leaving Fox News. It's been reported that the fast rising conservative media "giant"
Sinclair
broadcasting may be working to "poach" Hannity from his top-rated position on Fox News. If, as mentioned above, the New Fox will be like the old one, then Hannity would seemingly have little reason to reach for "greener pastures."
Nonetheless, a determined Sinclair, now attempting to build a competitive TV lineup in competition with Fox, is said to be attempting the coup. Sinclair chairman David Smith has met several times with Porter Berry, who is executive producer of the Hannity show on Fox. It is unclear whether Hannity himself has been approached directly. In 2016, he announced he had re-upped for another four years on Fox, which would mean his contract runs until 2020. Sean won't answer as to whether that contract includes an exit clause, obviously figuring it's no one's business.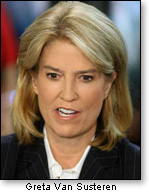 Greta Van Susteren, who left Fox month's ago, reportedly might soon join Sinclair, which is also aiming to recruit Judge Jeanine Pirro, but nothing apparently (for now anyway) has gone beyond a chat with executives. (Note: If Judge Pirro leaves Fox for any reason, the star of Saturday night television would be tremendously missed. But if she does exit that job, she would be most needed as a replacement for Attorney General Sessions. Wouldn't you just love to hear her answers to some of those lightweights on the Hill whose "questions" would be aimed to entrap her at a confirmation hearing?)
******************************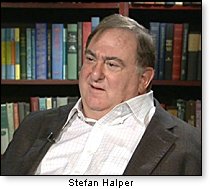 What about the spy who is "not really" a spy, but more penetrating analysts say he is? That mysterious person is "anonymous," accused of "spying" on the Trump campaign.
The Deep State media – i.e., the
New York Times
and the
Washington Post –
as of this writing are more than willing to leave all kinds of hints and facts about the "informant" while remaining coy, possibly to cover the two news giants for any charges of illegality if the person were publicly defined as a "spy" inside the normal American political Trump campaign. The FBI is barred from spying on a U.S. political campaign, and the CIA is barred from meddling in domestic U.S. politics, period, especially legitimate U.S. party campaigns. The NYT/Wapo axis won't call this person a spy, but we will.
So too will the
Daily Caller,
whose crack reporter Chuck Ross adds up the NYT/Wapo hints as reflecting a report in the DCNF to cite one "Stefan Halper," a University of Cambridge professor who was in contract with former Trump campaign aides George Popadopoulos and Carter Page over alleged Russian contacts. Halper's bio fits the two newspapers' descriptions of the spy/informant as an American citizen who teaches in Britain and is known in Washington circles and in Republican administrations, and as a source of info for the CIA in past years. He also has "extensive ties" to the United Kingdom's M16 intel service. That's the best information as of now.
******************************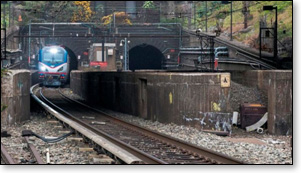 The very idea of the Hudson River collapsing into a railroad tunnel, perhaps drowning or stranding thousands in the short term and cutting off regional and national rail traffic from the Western Hemisphere's largest railroad station, may sound like something out of a horror movie. Yet some fear that prospect awaits as President Donald Trump and Senate Democrat leader Chuck Schumer remain at a stalemate over the issue of how, or if, a desperately needed tunnel project can replace the badly damaged – bordering on crumbling – 108-year-old tunnel structure beneath the Hudson connecting New York Penn Station and New Jersey and hosting hundreds of trains each day.
The program to replace the old tunnels, estimated at 20 billion, was agreed to by a handshake during the Obama administration. The current Trump administration argues that in effect, no agreement actually exists. No one denies the urgency of a new tunnel. It's how to pay for it. The "handshake" was that the states of New York and New Jersey would between them pay half the tab ($5 billion each) or $10 billion, and the feds would pick up the remaining $10 billion. Trump believes a public-private agreement would work best. Schumer says the construction should be a wholly public (i.e., government/taxpayer) responsibility, and that private firms should not enjoy a huge tax write-off for such an investment.
The stalemate persists, as repair emergencies are frequent during the short time existing before the old tunnels are no longer safe. Regional economic consequences await if nothing is done, as well as estimated national consequences in the GDP. Neither man blinks. Let's hope the horror movie does not play out for real.
© Wes Vernon
---
The views expressed by RenewAmerica columnists are their own and do not necessarily reflect the position of RenewAmerica or its affiliates.
---