Wes Vernon
Is your politics your own business?

By
Wes Vernon
April 15, 2019
When you go to the polls and cast your ballot, you are theoretically exercising your right to keep your vote secret if that is your desire. Now it appears the Democrats are making it their business to force you to disclose your political activities beyond what the law already mandates.
None of the Dem's business, you say? Ah! But your betters wish to set you straight on that. You see, they won't be the least bit bothered if you march (or goose-step?) to the dictates of something they designate as the
For the People Act.
According to the authors of the eerily disarming moniker of "reform," the proposal worming its way through Congress would reach beyond the boundaries of pure politics to meddle in the waters of supposedly politics-neutral groups, thereby scooping up information on where you stand on the political milieu.
None of their business, you say? According to a Reuters report, this intrusive effort has nothing to do with the longstanding effort to require that citizens contributing to non-profit advocacy groups, think tanks, trade and professional organizations, and charities must disclose communications that might be deemed to "promote, support, or oppose" a politician.
So what? A study at the University of Missouri concludes that such mandatory disclosure of political activity would actually deal a blow to the rate of political participation. Legal penalties attached to violations would in fact greatly discourage citizens from engaging generally in political activity.
One cannot help but wonder if those who cooked up this scheme considered that the big-dollar donors would thus have less competition from the "grassroots" donating citizens if this measure were to become law. P.S. – This goes way beyond disclosure requirements already on the books.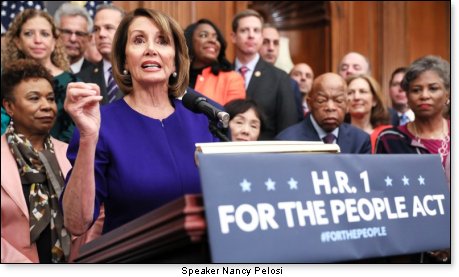 © Wes Vernon
---
The views expressed by RenewAmerica columnists are their own and do not necessarily reflect the position of RenewAmerica or its affiliates.
---