Wes Vernon
Latest on the coming 'ultimate showdown' with China

American foreign policy experts launch new group to counter Chinese threat through education and advocacy

By
Wes Vernon
May 5, 2019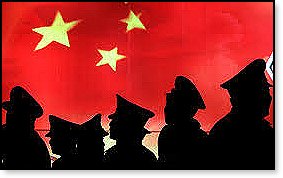 Yet another chapter is being written in Communist China's 70-year threat to impose a worldwide dictatorship. And again the Chinese ponder night and day how to deal with the United States – which they see as the main factor standing in the way of their envisioned
hegemony
.
This past week, here in the USA, the newly launched
Committee on the Present Danger: China
– a group of American experts on the threat posed by the Communist Chinese – provided a briefing on what it calls China's "unrestricted warfare."
Among the "lines of attack" by the Communist Chinese addressed in the group's
media advisory
were: 1. the campaign being mounted worldwide by the Chinese People's Liberation Army to "dominate fifth-generation wireless technology"; 2. the Chinese Communist Party's "information warfare" (
read:
propaganda) against the U.S., including its war on our faith and culture; 4. China's "assault on our manufacturing base"; 5. its "enabling of and support for North Korea's nuclear weapons program"; and 6. its "extensive use of U.S. and Western capital to underwrite these threats" and many others.
The mission of the newly formed group is "to help defend America through public education and advocacy against the full array of conventional and non-conventional dangers posed by the People's Republic of China."
In its release, the American group summed up with this observation: "As with the Soviet Union in the past, Communist China represents an existential and ideological threat to the United States and to the idea of freedom – one that requires a new American consensus regarding the policies and priorities required to defeat this threat."
In defining the array of groups gathered to sign the document, the statement cited "a diverse group of experts on China, national security practitioners, human rights and religious freedom activists," and others. The leading lawmakers involved in the formation of the group were Sen. Ron Johnson (R-Wisc.) and Rep. Scott Perry (R-Pa).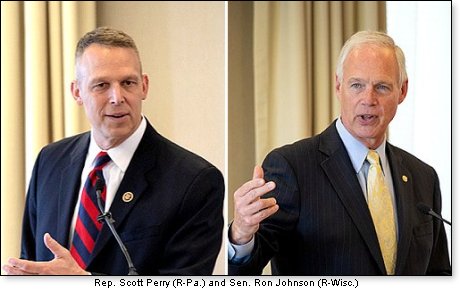 © Wes Vernon


---
The views expressed by RenewAmerica columnists are their own and do not necessarily reflect the position of RenewAmerica or its affiliates.
---