Wes Vernon
Out of the Washington fog: focused committee vows the truth on Benghazi scandal

By
Wes Vernon
December 18, 2014
Former CBS News Correspondent Sharyl Attkisson is the kind of intrepid reporter who will pursue the tough investigations no matter how many doors are slammed in her face.
These include the gun-running
Fast-and-Furious scandal; the "Green Energy"
taxpayer rip-offs; and the
Benghazi
Islamist attack and its computer-hacking cover-up. When she was blocked in pursuit of the Benghazi story, both "in-house" and by outside
powers
(and we do use that italicized term for its literal meaning), she quit her job at the pinnacle of success. Today, she freelances and continues to "go after the story."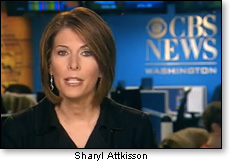 First, some background
In this column, and in whatever additional installments are necessary, we will discuss Ms. Attkisson's book
Stonewalled
and our own interview with her.
Among the many sources she has visited post-CBS are members and staff investigators at the special House "Select Committee" on Benghazi. That panel has started up with tightly scheduled hearings promised for at least the months of January, February, and March. At the tail end of 2014, the committee has focused on its preliminary work, including the tedious but necessary research, and so far has held just two hearings. The real stuff apparently starts shortly after we ring in 2015.
Well, maybe
Or so we hope; the barriers that are being tossed in the way of discovering the truth are such that one could almost suggest that Congressman Trey Gowdy (R-S.C.), the chairman of the new committee, may want to hire a food-taster. The maniacal ferocity with which the administration and its allies are "pushing back" against any investigation would suggest there is something "big" to hide.
Even short of that, a shrewd, razor-sharp-minded lawmaker of Gowdy's determination, one who is afraid of nobody, is not welcomed by the "scared rabbit" wing of his Republican Party, let alone the supposedly weakened loser Democrats whose defeat at the polls merely is taken as a signal to lecture the winners on how to behave. All too often, the "scared rabbits" cooperate.
Go along to get along?
At the very least, "they" – "liberal" Democrats and/or "establishment" Republicans – will try to co-opt the South Carolinian. He is dubbed (gasp!) a "Tea Party favorite." In fact, Mr. Gowdy got into Congress by ousting an "establishment" type in the 2010 GOP primaries.
On Capitol Hill, the incoming class to take the oath in January is already being reminded not to get any funny ideas about "rocking the boat." The Chamber of Commerce (which orchestrated the GOP victory last month) is not about to do anything that smacks of support for Tea Partiers. Some of the Chamber movers would just as soon let the Democrats win.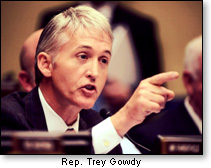 Including Benghazi scandal?
Between "establishment" disinterest and Democrat cover-up, getting the full Benghazi story is a grinding challenge for anyone who means to connect the many proverbial dots in the case. More than two years after it happened, we still don't have a complete answer to key questions surrounding the Islamist attacks that led to the murder of four Americans in Benghazi, Libya, including American Ambassador Christopher Stevens.
House Speaker John Boehner, much to the dismay of many members in his Republican majority, refused for nearly two years to appoint a special committee with a focus only on Benghazi to probe the depths of the scandal.
Instead, he allowed about a half dozen established committees (most with other distractions to keep them busy) to do the work. The problem with that "Let's see what happens" approach was that the issue would not go away, as separate committee investigations competing with each other were leading to more confusion than light. Finally, the Speaker saw this was not working. Result: the "Benghazi" committee.
Unsnarling deliberate confusion
Even assuming there was an unintended but also unhelpful foot drag here, diffusing the probe into so many directions could also have played into the hands of those who desired a concerted and coordinated cover-up. Either that, or a cartoonish Mr. Magoo was in charge.
Case in point
During the Thanksgiving holiday week, the House Intelligence Committee issued a Benghazi "report" that was so obviously wrong that many even casually informed on the Benghazi disaster smelled a rat. The document reminded us that while Democrats intend to sabotage the investigation, some well-placed Republicans at times appear willing to assist – possibly (at least partly) out of a fear that Nancy Pelosi or Harry Reid
OR
some generous donor may not smile benignly on them.
Even the
Washington Post
appeared to be embarrassed in running with the Intel committee story. On Page A12, it reported that the panel (albeit Republican-controlled) had found essentially that on the night of the Benghazi terrorist attacks on September 11, 2012, not only was there no stand-down order delivered to those forces who wanted to rescue the victims of the attack on the U.S. diplomatic facility, but that there were no intelligence failures during the murderous rampage, an assertion critics believe is misleading at best.
Fortunately,
The Washington Times
two days later proceeded to pick up the pieces to set the record straight with a story on the front page where it belonged. In addition to that paper's own detailed report, other sources, including commentators on all-news channels, cited a family conflict of interest on the part of House Intel Chairman Mike Rogers (R.-Mich.).
Investigator's comment
Sharyl Attkisson, whose information on this and other scandals has come from original sources, believes some of the Rogers committee's wording can be easily misinterpreted, and that, in general, the relationship between congressional investigators and those being investigated sometimes is less adversarial than it should be.
While some comity is necessary and inevitable, sometimes exchanges of views and ideas between Congress and the entities it investigates can get a little too cozy, opines the former CBS investigator.
The author/reporter discusses many similar issues in her newly-released book, whose full title is
Stonewalled: My Fight for Truth Against the Forces of Obstruction, Intimidation, and Harassment in Obama's Washington.
In an interview with this column, Attkisson puts it this way. "The Intel committee, in my view,... serves the interest of the Intel community. Whether the Republicans or Democrats are in charge of the committee matters not. These committees are now beholden to the interests they are supposed to oversee, as they get contributions. They count on support from those connected to the industry, in my view. They tend to protect [rather] than to regulate and oversee them."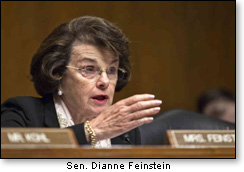 (
Note
– In recent days, that-scratch-each-other's-back approach crumbled at least temporarily as, on the Senate side, Chairman Dianne Feinstein waxed indignant when it was alleged that her e-mails had been hacked by that same "intelligence community." The California senator apparently decided to wreak retribution by releasing a one-sided report on Intel operations going back to the early post-9/11 years. In Feinstein's case, she concluded – in something of a snit, her critics allege – that it was one thing for the spooks to read other Americans e-mails, but should they also dare to read the e-mails of Madam Chairman, well that was something else. (Any further discussion here of that particular exception to the rule awaits another column).
A translation offered

"
No intelligence failure?" To hear Sharyl Attkisson's analysis, one would think we have witnessed a return to a "meaning of is"-style in the Rogers committee's findings. So how do you explain "no intelligence failure"? As the reporter tells us:
"It would be natural for the committee, no matter who's in charge, to issue a finding there was no intelligence failure. The CIA issued some warnings, and properly issued those warnings, including to the State Department...."
So if one wants to say the Intel failure did not occur
specifically
because of any failure of the CIA to do its job, OK, that's probably accurate, but Attkisson adds that skirts the point. Again her analysis:
"The catch has always been, with this administration, you have to catch every word they say and use because there is usually a reason behind it."
And then:
"Initially when the administration was asked whether anybody was told to 'stand down,' I was saying to myself [watching an early hearing in the case], don't say it that way because if nobody said those two words, and yet they indeed [did stand down], the administration was saying nobody was told to stand own, they would be technically accurate, even though they may be [and surely were – WV] misleading. And I think that's what the case turned out to be; it was borne out by fact."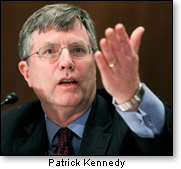 And the "fact," said Attkisson, was this:
"Now we know that probably nobody said, 'Stand down,' – but we know the leader of the support team packed his bag, was ready to go...and according to my sources in the Obama administration, the State Department's Patrick Kennedy, who worked for Hillary Clinton, told them they weren't going. To me that's a stand down order."
And that's not all re "stand down"
Adds Attkisson: "I believe the [misleading Intel committee report]" tries to explain "there's nothing more that could have been done to rescue the Americans and there was nothing more that could have been done, [but] that directly contradicts testimony [of] military officials before the Armed Services Committee in closed door [hearings]."
We can't wait until Chairman Gowdy, with a lawyerlike precision for cutting through disingenuous hair-splitting, gets to untangle the dishonest explanations offered by an administration that tries to assure us in next month's public hearings that Benghazi happened oh-so long ago, and there's nothing to see here, folks, just move right along.
More to come on the Attkisson interview and the weird all-out attacks on her computer. Meanwhile, reading
Stonewalled
during the holidays would be time well spent.
© Wes Vernon
---
The views expressed by RenewAmerica columnists are their own and do not necessarily reflect the position of RenewAmerica or its affiliates.
---