Wes Vernon
Romney and the Deep State

If you want more deep state inroads into the body politic, send Romney to Washington; if not, Utah has a choice

By
Wes Vernon
May 4, 2018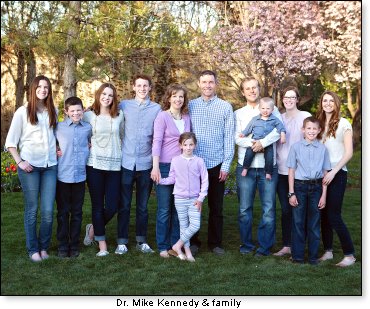 So it's all settled: Mitt Romney is Utah's next United States Senator. Right? Not necessarily. There's a conservative alternative in the June primary, but that (ahem) is mere formality. The skids supposedly are greased. He's in. That's what the Deep State tells us."Deep State" includes powerful media; moneyed elitists in both parties; Democrats who tolerate Republicans who behave and cave to Democrat demands; etc.
The GOP's surrender elite would lick their chops at the prospect of Mitt Romney going to Washington. It is recalled, however, that the sometimes accused "carpetbagger" has not always been so sure of himself. Mr. Romney declined to seek re-election to a second term as Governor of Massachusetts and bailed from that job after one term. Reportedly, he was concerned that failure to be re-elected to that job might wreck his White House ambitions.
The job of America's supposedly "conservative" party, one would think, is to work toward the gargantuan task of "draining the swamp," not to look the other way or appease that swamp. This accounts for a belief on the part of "America-Firsters," including those in the basically conservative state of Utah, that is rooted in a concern that Mr. Romney, as a United States Senator, would reflect the approach of John McCain, Bob Corker, or Jeff Flake. Those three, during their respective tenures in "the world's most deliberative body," have played no small role in adding clout to Senate Republican Leader Mitch McConnell's inclination to speak loudly (on the campaign trail) and
carry a small stick
(while supposedly battling the Democrats in legislative maneuvering). Such a disappointing reversal of Teddy Roosevelt's priorities provided the political fodder that prompted rank-and-file Republicans to ignore an assemblage of "conventional" Republicans in 2016 and opt instead for Donald J. Trump as their presidential nominee. Mr.Trump was roundly ridiculed by establishmentarians as a "misfit" – a "joke" – who "would never win." The man, you will notice, nonetheless is today housed at 1600 Pennsylvania Avenue.
But back to Mr. Romney
Mr. Romney, the would-be senator from the Beehive State, was denied a coronation at the Utah State Republican Convention. In a 51-49 vote, the former Massachusetts governor scored only second best. He was forced into a June 26 primary by Dr. Mike Kennedy – conservative state legislator, family doctor, Eagle Scout, husband, and father of eight.
Dr. Kennedy is taking his case to the voters. His background in medicine, of course, puts him in a position to speak authoritatively with a list of credible proposals to be included in a replacement for Obamacare (which he would like to see repealed). His experience as a legislator – coupled with a J.D. degree in law earned after medical school – has also prepared him to take on the challenges of the national scene.
Questions for consideration
As Utah Republican voters add up the issues in the June 26 primary, what we have here is a David vs. Goliath race. Other such contests have been fought in other states – and won by their Davids. A national figure who attracted 74 percent of Utah's vote in his 2012 presidential race (notwithstanding his national loss to Barack Obama), Romney has a distinct advantage. But that strong showing in the state is offset by his failings and failures that (perhaps) can be forgiven, but over time have accumulated to the point where many supporters who previously idolized the man are having second thoughts as to his political acumen. We could cite as examples RomneyCare in Massachusetts – the inspiration for Obamacare; Romney's refusal to back the most conservative president since Ronald Reagan; and his poor performances in 2 out of 3 presidential debates in 2012.
Utah Republicans, at their convention, refused to hand Romney the Senate nomination to which he believed he was entitled. He could have walked out of that convention with the nomination and thus his place on the November election ballot locked up; no doubt he assumed he would. Utah Republicans who don't want a GOP senator who engages in McCain-style badgering of a president of his own party will ponder all these factors heading into the June 26 primary.
Oh,
and by the way: Dr. Michael Kennedy's website is
KennedyforUtah.com (801-358-2362).
© Wes Vernon
---
The views expressed by RenewAmerica columnists are their own and do not necessarily reflect the position of RenewAmerica or its affiliates.
---