Wes Vernon
The nightmare scrambling of the speaker's race

By
Wes Vernon
October 7, 2015
A lot of congressional "tradition" could be broken later this month when the floor vote is taken to replace House Speaker John Boehner.
By that time, the Republican majority will have its nominee for the vote of the full House. (That decision is slated to be made by the GOP Oct. 8.)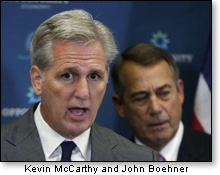 The big vote is on the House floor, currently scheduled for October 29. The GOP has 247 House members. The leading candidate in the GOP race – at the moment, Majority Leader Kevin McCarthy (R-Calif.) – needs 218 votes to win the top spot.
At the moment, however, McCarthy doesn't have the 218 votes needed (at least that's what some of his GOP colleagues who are less than enchanted with his leadership have reminded us).
So if the race is dangerously close (as it may be), some arm-twisting will be required to give the Californian his majority.
Either that, or the would-be Speaker would need some Democrat votes.
What? And open up the possibility of making Nancy Pelosi Speaker? For all their bitter divisions, fat chance the Republicans will let that happen. Nor will any Democrat vote to help any Republican out of the jam their party is in.
As previously noted, Rep. Jason Chaffetz (R-Utah) – who, with Florida Rep. Daniel Webster (R-Fla.), is challenging McCarthy for the Speakership – has said McCarthy can't win the 218 votes on the floor.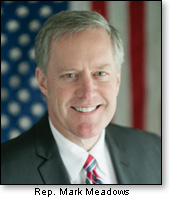 Rep. Mark Meadows (R-N.C.) agrees, though he says that gathering together the required 218 votes would be "unifying." The North Carolinian was to speak at Morton Blackwell's monthly Leadership Institute breakfast Wednesday morning.
"Unifying"?...At the moment, the buildup for the rest of the month augers for more division, especially given that outgoing Speaker Boehner is determined on his way out the door to pass long-simmering measures, some of which are sharply divisive within the Republican caucus.
"Unifying"? At the moment, we will settle for the safer bet. Let's just say "interesting."
© Wes Vernon
---
The views expressed by RenewAmerica columnists are their own and do not necessarily reflect the position of RenewAmerica or its affiliates.
---