Wes Vernon
Yet another cover-up fails the smell test: re-open TWA-800 mystery (the ghosts of scandals past)

By
Wes Vernon
June 24, 2013
We have noted in this space the unlovely governmental practice of covering up scandals that are politically embarrassing, with the truth to emerge years or decades hence. Future generations learn about them, as the investigators of that day expose long-ago mysteries. Since the newly discovered information reflects badly on the deceased perpetrators, their latter-day defenders throw a temper tantrum at any exposure of the truth.
"Old news," we hear. "Who cares now?" And besides, they crow, inasmuch as history is written – as usual – by the winners and not the losers in any dispute, we are warned not to "besmirch" the reputations of the long-dead wrongdoers. So shut up, in other words.
Not so old news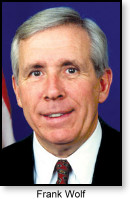 Comes now a documentary whose producers claim will offer "solid proof that there was an external detonation" that brought down the TWA Flight 800 that crashed into the Atlantic the night of July 17, 1996. All 230 people on board died in that tragedy that was witnessed by at least 260 people on the Long Island shore who saw something streaking toward the plane. Of those, 96 actually saw it rise from the surface.
The upcoming film has prompted Rep. Frank Wolf (R-Va.), a veteran member of the House Appropriations Committee, to ask that the investigation be re-opened.
In a letter to Deborah Hersman, Chairman of the National Transportation Safety Board (NTSB), Mr. Wolf said that current technology might bring new light to the case, adding, "Too many questions have been raised about the legitimacy of the initial report for the issue not to be raised." The congressman further wrote that the families of the victims and the American people at large "deserve to know the truth of what transpired that day."
Ms. Hersman is now in an uncomfortable position. For if she does resurrect the Flight 800 case to the light of day, she will embarrass a predecessor, former Board Chairman Jim Hall, who shows up in the film in a disingenuous role.
The documentary is due to be shown on EPIX July 17 of this year – the 17th anniversary of downing of the plane. Meaning that this time, while of course it is too late to save the 230 dead passengers and crew, we
may
not have to wait a generation or two or more to get to the bottom of this case.
The official finding of the National Transportation Safety Board (NTSB) is that the explosion was caused by an electrical short circuit most likely originating in a fuel gauge line which found its way to the center wing fuel tank and detonated fuel vapors, causing the B-747 aircraft to fall apart and its shattered pieces to plunge into the ocean.
Not so fast
Non-official investigators doing their own digging found otherwise – i.e., that the plane was brought down by a missile or some kind of external force, perhaps by a naval exercise taking place below or by a terrorist attack.
In the forefront of those outside investigators was the late Reed Irvine, founder of Accuracy in Media (AIM).
It has been said with tongue in cheek that any good reporter understands that if your mother says she loves you, check it out. That facetious description was the journalistic culture pursued by Reed Irvine – for 28 years a respected economist with the Federal Reserve Board. He and his AIM team frequently worked to fill the void created when justified skepticism was not a factor with some paid professional journalists, or by government officials whose job was to "leave no stone unturned." The Flight 800 case was one example.
In that era – just before the internet came into its big surge – the three major networks took the lead for much of their evening news coverage from that morning's
New York Times.
The official government investigators knew that, and so the FBI talked exclusively to the New York Times about the ongoing probe, thus effectively blacking out from media attention any finding other than that of the government. Roger Aronoff of AIM, who worked closely with Reed in his thorough probe of the case, revisited the questionable NTSB report as recently as 2011.
Not enough reporters sought to ask the right questions of a government that insisted its pronouncement from on high was indeed the last word, or the one and only word.
One journalist who broke from that amen crowd was Kristina Borjesson, an award-winning producer for CBS News. Her assignment to the Flight 800 story led her to believe there was a missile involved. She wanted CBS to report her findings, along with the evidence backing her up. CBS refused. She repeatedly persisted. Finally the issue cost Borjesson her job. She wrote about it in the book
Into the Buzzsaw
.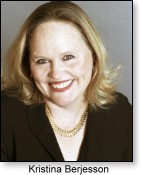 Borjesson, by the way, finally got her opportunity to participate in a TV exposure of the cover-up. Her name is listed among the credits of those with leading roles in producing the recent documentary to be shown on EPIX July 17 on the event's anniversary.
I have viewed a pre-screening of the film, and urge you to make it a point to see it and tell your friends about it. It will make your blood boil when you see people in high and respected places uttering lie after lie after lie and threats against eyewitnesses telling them in effect, "You didn't see what you saw.
One eyewitness says he was told by an FBI agent who looked him in the eye and said, "You did not see that. You saw nothing." Another eyewitness said an agent threatened her pending application for American citizenship unless she changed her story.
There are reported instances of supposedly responsible officials and investigators tampering with evidence, and out-of-town FBI agents breaking and entering the premises to inflict mischief to distort the evidence to be presented to congressional and NTSB hearings. The CIA even produced an animation filled with misleading and inaccurate statements such as "No missile!"
Media distortions are shown in clips of Dan Rather, Peter Jennings, and Robert Hager.
Look for strange things to happen between now and July 17 as those who are cornered by this exposure to the light of day seek to discredit the well-produced and documented film.
Warning: Keep your mouth shut
The government was working feverishly to plug all leaks with not-so-subtle warnings there would be hell to pay for anyone getting funny ideas about telling the truth.
In March 1997, President Clinton – possibly annoyed by Reed Irvine and others who were uncovering embarrassing details that deviated from the officially approved story – withdrew the protection provided by the Whistleblower Protection Act. His executive order to certain government employees leads to the suspicion of an attempt to keep the public away from evidence that one or more missiles had hit Flight 800.
An FBI admission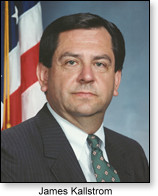 Irvine managed to pierce the government's iron curtain of secrecy in several ways in order to get some previously well- concealed information. He got a tape-recorded interview with James Kallstrom, even though that FBI official had thrown every conceivable barrier in AIM's investigative path as Irvine sought substantive answers.
The interview elicited information that three vessels in the ocean at that time of the crash were "on classified maneuvers" Finally, the last part:
IRVINE: What about the one that went racing out to sea at 30 knots?
KALLSTROM: That was a helicopter.
IRVINE: On the surface?
KALLSTROM: Well, between you and I, the conventional wisdom was, although it's probably not totally provable, was that it was a helicopter. (END)
What is the meaning of that? That the perpetrators were alarmed, realizing they had goofed, and so they made a quick getaway?
Yet another "question"
Retired Navy Commander William Donaldson and his assistants who worked with
Accuracy in Media
in its investigation were the only investigators who had extensively interviewed eyewitnesses to the crash, as of a year-and-a-half after the tragic event, according to Irvine and his associate Cliff Kincaid (Nov. 9, 1998). Why?
Terrorism?
Aside from questions about a possible naval maneuver that had gone wrong, the terrorist theory looms as a possibility in that pre- 911 era. Commander Donaldson's theory was that agents of a foreign country, probably Iran, shot down the plane and that government vessels were in place because there was reason to believe that something like this was going to happen.
However, they failed to stop it, and rather than admit to incompetence, the Clinton administration – facing re-election that fall – decided to try a cover-up?
That is by no means a wild guess: ABC's
Good Morning America
reported the day after the flight went down that there had been a letter faxed to the London and Washington offices of an Arab newspaper from a group called the Islamic Change Movement predicting that the movement would "give a decisive reply to the threats of the stupid American president and everyone will be surprised by the size of the response and mujahidin's choice of the time and place."
Again, re-open the case
Come on, let's get this out in the open, not wait until today's cover-up artists are in their graves and beyond earthly accountability. Why should our children, grandchildren, or great grandchildren be left to sort it out?
One final thought: Perhaps this story will motivate others (who see the uproar over other ongoing scandals as just so much routine Washington garbage) to consider that more fundamental issues are at stake. If this many trusted officials can lie to us about a plane crash that killed 230 people, what other lies are they telling us?
© Wes Vernon
---
The views expressed by RenewAmerica columnists are their own and do not necessarily reflect the position of RenewAmerica or its affiliates.
---