Tom O'Toole
Lizzy Seeberg or Manti Te'o's fake dead girlfriend: which ghost haunts Notre Dame the most?

By
Tom O'Toole
January 23, 2013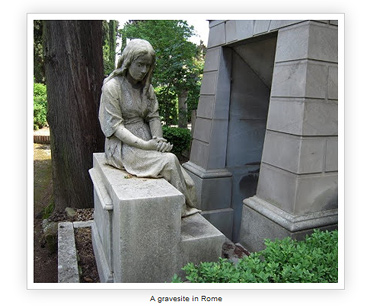 Noting the unusual amount of online chatter linking Manti Te'o, his hoax of a (dead) girlfriend, Lennay Kekua, and Lizzy Seeberg (and perhaps connecting
that
to my long-held belief that the Fighting Irish would never be national champions again until Notre Dame better reflected its namesake), my wife, Jeanette, told me that "perhaps the good thing about the Kekua-Te'o tale is that it brings the Lizzy Seeberg story back out into the open." Trusting Jeanette's intuition, but not yet grasping the exact connection, I pondered the similarities (and differences) of the trusting girl naively thinking she was getting involved in a caring relationship with a Notre Dame football star, and the trusting Notre Dame football star naively thinking he was involved in a caring relationship with a (fictitious) online girl. But it wasn't until Lizzy's dad, Tom, re-emerged in the news, that I began to fully grasp the situation.
Concerning Te'o, the cynical reporters (i.e., the Notre Dame haters) have a hard time believing how an obviously intelligent and talented college student-athlete could fall for such an utterly fantastic fabrication unless he was in on the scam. Never mind the fact that they also fell for it; this story proves that Manti Te'o is a fraud...and that Jesus Christ (not to mention his latter-day saints), Notre Dame, and the Catholic Church are frauds too! Personally, I think that anyone who believes in Mormonism, which bases its religion on claims of ancient civilizations that are no more historical than Lennay Kekua, could be sweet-talked into many a dubious male-female relationship, especially one that involved a pretty-yet-spiritual girl, with a propensity for nearly deadly accidents and/or fatal diseases.
If Manti was guilty of anything (for naivete is not a sin) it was that in order to keep his dad from hassling him about the relationship, he misled his father (and later, others) into thinking that he had actually met Kekua, a small lie that has already cost Manti greatly, in everything from online humiliation (have you seen "Te'o-ing"?) to his subpar BCS play, to the lowering of his NFL Draft stock. But Te'o has already utterly apologized for his small mistakes in the hoax, which is more than Notre Dame can say about the Lizzy Seeberg scandal.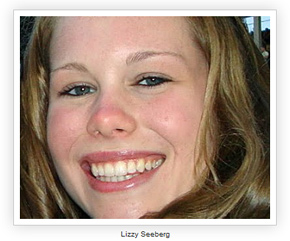 When I last talked to Tom Seeberg nearly a year-and-a-half ago, he seemed like a man tired of fighting the Irish, a father trying to move on and let Notre Dame's involvement in his daughter's death fade into the background. But outrage does strange things to a guy's psyche, and once the Te'o story broke, Tom was back in the news again, telling the
New York Times
about the "amazing [job] that Notre Dame's done...keeping the lid on Lizzy's story the last two years." And later in the interview, Seeberg goes on to lament that, "Is it not ridiculous, that we sit here in 2013, and a woman who presents what could be a felony battery allegation" back in 2010, has not yet been investigated by Notre Dame, but, as the
Times
recorded, the University "began an immediate investigation over a matter that seems to be nothing more than a very embarrassing situation for its star football player."
To answer Tom's question, there is indeed a consistency in how Notre Dame handled both cases – it's just not the consistency of the Catholic Church. Rather, it is the consistency of lawyers, or rather the teams of crack lawyers Father John Jenkins and the boys employ when things get too hot under his priestly collar. To an orthodox Catholic (including St. Thomas More, who banned lawyers from his futuristic dream democracy "Utopia"
despite
being a lawyer himself) such logic is outrageous, yet to a corporate lawyer, it makes perfect sense.
For in Te'o's case, although Manti himself may or may not have claim to some money from the perpetrators of the scam due to emotional distress or loss of revenue in the NFL Draft, the real-life woman whose online picture the hoaxsters stole in order to portray Kekua to Te'o undoubtedly is "in line" for some significant cash, and Notre Dame has to establish their innocence so that the money doesn't come from them. On the other hand, not only do dead women tell no tales, but they seek no financial compensation, so even if the Irish player was indeed guilty of molesting Lizzy, they have no incentive to punish the player and take on his lawyer, or even to apologize to Lizzy's parents, for even
that
simple Christian act would give the impression to some that Notre Dame was wrong.
As much fun as my wife had in watching Notre Dame's spirited play (often led by Manti Te'o) this season, she also felt uneasy, for she feared that the player who allegedly molested the modest and honest Lizzy Seeberg was still running freely on the field. Until Lizzy's story is investigated as thoroughly as Manti's, Seeberg's death remains a cloud that hovers over the Irish football program, and the team can never become a truly Christian force (let alone win the national championship) until her ghost is appeased. But with Jenkins being ruled by lawyers rather than the Lord, and her accused free from the testimony of the accuser, who can set things right?
Ironically, the only player man enough to apologize for his university's/teammate's actions may be Manti Te'o himself. While of course his situation is certainly not as grave as hers, I think that Te'o, especially after being taken advantage of himself, is one of the few men close enough to the Seeberg story that he could offer Lizzy's parents sympathy in a way that would be not only meaningful but healing. Not that Te'o himself has anything to apologize for, but I think Manti's the kind of guy who would try anything to make his team stronger and the fans (feel) better...not unlike a certain Irish apologist, who, while having little sympathy for the deeds of Notre Dame's current administration, writes constantly about the exploits of Her true loyal sons and daughters in hopes that the bums may someday listen.
Related:
In Notre Dame's Handling of Two Episodes, Some See Inconsistency, by Scott Cacciola, New York Times, 1-18-13
Related:
Notre Dame reforms part I: the Lizzy Seeberg scandal and Mary's Immaculate Heart, by Tom O'Toole, Fighting Irish Thomas, 7-3-11
© Tom O'Toole
---
The views expressed by RenewAmerica columnists are their own and do not necessarily reflect the position of RenewAmerica or its affiliates.
---