Tom O'Toole
The fight for pro-life: Two election-time poems

By
Tom O'Toole
October 14, 2016
First, to my regular readers, I apologize for my inability to bring my writing to you lately, but the combination of working two jobs and the physical ailments that hit us all as we grow older, have left me unable to share my gift with you 'til now.

The one-two combo of this upcoming improbable and impending election – as well as my new position as reader and host of a monthly poetry slam, has helped me to pen two poems; the first, a silly satire with serious undertones, the second, quite serious from the start – deadly serious one might say. While I wish you were all at my poetry slam to hear me recite in person, I hope that even at home you can hear my voice – and His – through them.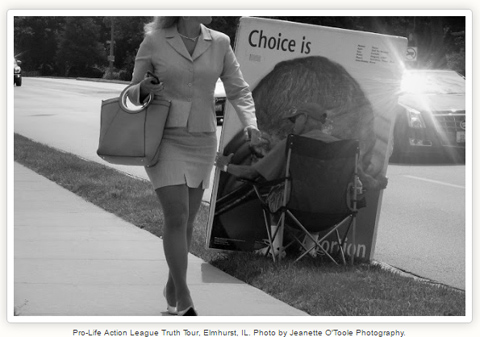 The Demagogue or the Devil
A fat cat ol' bat or an orange souffle toupee
A groper of the ladies or "has friends in Hades"
A "trumped" up university or went banzai on Benghazi
Who would you vote for
Who could you vote for
The demagogue or the devil
A corrupt corporation or a flimflam foundation
Exposing top secret emails or tweeting outrageous tall tales
Payer of no income taxes, or subpoenaed, forgets what the facts is
Who could you vote for
Who should you vote for
The demagogue or the devil
A kinder gentler veep or a yapping lapdog piece of bleep
Scourge of the Mexicans and Muslims or member of the dis-members of the unborn
Too dumb to be taught or too smart to be caught
Who would you vote for
Who should you vote for
Who can you trust
more
Who MUST you vote for
The demagogue or the devil
The Voice of the Innocent
IN
The Return of the Young Patriot
Posing as a place that helps women's health, they know to abandon all hopin'
The minute the neon sign switches to "open"
The doctor snickers as he passes protesters who call his work "obscene"
For to him, it's just another Monday morning routine
Today, there's the unwed black mother, the time-worn white street walker
The leftist, feminist, Marxist non-stop trash talker,
The way-too-young teen, who knows not what she's doin'
The suburban housewife whose husband's best friend she just can't stop screwin'
Before he goes in, the doctor now must quench his thirst –
The teenager is strapped down to offer up her baby first
Quite used to youthful sobs, the doc now stops and looks around
For as if from her womb, a shocking new sound
A voice! Indistinct, yet somehow quite clear
A word! Seemingly distant, but somehow quite near
"Continue with my execution, sir, if you still see fit,
But before you kill me, please tell me what crime did I commit?"
"It's not about ... YOU, but about a woman's choice!"
The doc declares as he searches for the source of the voice
"Ah! It's the woman's decision – of which you have no part
And yet ... whose is the hand that will soon stop my heart?"
Well something must have clicked, for the doctor stopped and just fled
Never to return to this place of the quick and the dead
And although he had a shiny new car right there in the lot
He kept running until he almost stopped his own heart
Sadly in a land which rewards lies with both prestige and fame
We know some new pretender will take his place in this deadly game
But now is the time and now is the season
When all must decide whether by selfishness or right reason
Although you may not be the next one to take up the knife
Your choice will decide my death or my life
For whether by check mark or checkbook, by word or by pen
Your voice (& your vote) can give my brothers their life back again
In the meantime, the converse of this question holds true
"Is the killer of me about to be you?"
© Tom O'Toole
---
The views expressed by RenewAmerica columnists are their own and do not necessarily reflect the position of RenewAmerica or its affiliates.
---