Rev. Mark H. Creech
These preachers disgust me

By
Rev. Mark H. Creech
May 18, 2020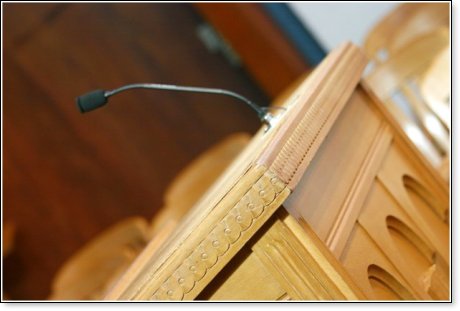 Sometimes I get perplexed, frustrated, and disgusted at some church leaders. It seems an injustice to both the church and society that they have the platform given to them. You might think I'm primarily referring to progressive clergy. I'm not. I'm referring to preachers, who, although they have the right doctrines, do not have any fight in them.
They speak with high-sounding words. They say, "Peace, peace, love, love, unity, unity." Still, more often than not, such words are cover for their own cowardice – cover for avoiding necessary offenses – cover for the protection and preservation of their ministerial careers. They have no passion in them – no righteous indignation – no zeal – the same kind that made our Savior go through the Temple with a whip in his hand and chase out the money changers.
Interestingly, it's not unusual to hear from these ministers after the fact. They won't show up if the battle is hot. But when it's done, they'll be there to give you their assessment of what transpired. They'll be present to give you their seemingly great wisdom about how the Christian should now navigate the landscape. Yet they never had any skin in the game. While others bore the weight of the struggle, they sat comfortably on their clerical perches, content on benefiting freely from the scars and sacrifices of others.
Oh, once and while they get their dander up about something. But when they do, it's usually a misguided, ill-informed, shallow, or oversimplification of the issue. They're generally critical of those who know what they're talking about because it makes them accountable and requires them to act for righteousness' sake. Or, they're critical as a justification for having done nothing.
May God be as patient with them as he is longsuffering with me, but these preachers disgust me. I can't tell if they're truly men of God or hirelings of God's flock. I do not know, but to say the least, I find it hard to believe they'll come into an abundant reward.
You might ask who these preachers are. What are their names? If a love for God and his purposes burns intensely in your spirit, you'll know them when you see them.
Submitted with a heavy heart.
-Rev. Mark Creech
© Rev. Mark H. Creech
---
The views expressed by RenewAmerica columnists are their own and do not necessarily reflect the position of RenewAmerica or its affiliates.
---