Stone Washington
The Art of the Trade: Trump's triumphal tariff tactics

By
Stone Washington
July 1, 2019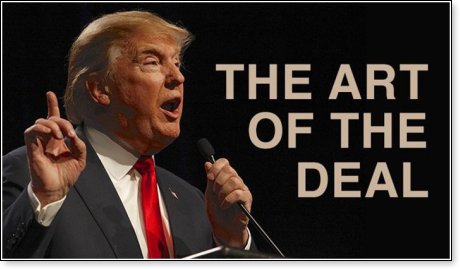 "There are people who wish I wouldn't refer to China as our enemy. But that's exactly what they are. They have destroyed entire industries by utilizing low-wage workers, cost us tens of thousands of jobs, spied on our businesses, stolen our technology, and have manipulated and devalued their currency, which makes importing our goods more expensive – and sometimes, impossible."
~Donald J. Trump,
Crippled America
U.S-China Trade War Intensifies
The United States has been embroiled in a heated trade war with the Communist Republic of China. The trade war was
officially launched
by the Trump Administration on July 6, 2018 with a powerful wave of tariffs against Chinese imports. Since then, the Chinese government has aggressively combated the United States in trade, responding with a series of retaliatory measures. Trump boldly imposed tariffs on $34 billion worth of Chinese products, prompting President Xi Jinping to retaliate with an equal number of tariffs on U.S goods imported into China. President Trump's hard-hitting tariffs are a fulfillment of one of his chief economic promises during the 2016 election.
During the election, Trump campaigned heavily against China's notoriously corrupt trade policies and economic manipulation, vowing to combat China when becoming President. Trump views China as a holistically unfair trading partner and a grave threat to the United States economy. China has earned the distinction for being the largest criminal threat to American economic interests, including a massive theft of U.S Intellectual Property, manipulating the value of its currency to unfairly benefit in trade deals, unlawful spying in the United States, and importing far less goods from the United States than they export through lop-sided trade deals.
President Trump repeatedly voices his disdain for China's nefarious and corrupt trade deals, blaming former U.S Presidents for allowing such a massive abuse on American trade interests to transpire. In his 2015 book,
Crippled America
, President Trump hit upon many of the most reprehensible trading practices China perpetuated in past trades with the U.S. For example, Trump wrote the following –
"There are people who wish I wouldn't refer to China as our enemy. But that's exactly what they are. They have destroyed entire industries by utilizing low-wage workers, cost us tens of thousands of jobs, spied on our businesses, stolen our technology, and have manipulated and devalued their currency, which makes importing our goods more expensive – and sometimes, impossible."
Since China's massive $34 million tariff, President Trump has proposed future more expansive tariffs, each more heavily restrictive and economically devastating than the last.
Continuing in 2018
, the Trump administration imposed a $16 billion tariff along with a $200 and $300 billion tariff, equaling more than a whopping $500 billion in restrictions on Chinese products. This in response to China's stubborn retaliation and refusal to renounce its restrictive trading methods and criminal trade abuse.
The trade war has arisen to greater heights in 2019, as both the United States and China continue to expand the intensity of their competing tariffs. Most recently, President Trump is preparing to unleash a massive wave of tariffs on $300 billion more in Chinese imports. If Trump were to follow through on his threat, it would impose 25% duties on the $300 billion worth of goods, hurting many consumer items such as laptops, cell phones, toys, clothing, and footwear.
The United States has taken the lead in the battle, bolstering a superior economy under President Trump's leadership. China on the other hand has suffered greatly since the initial start of the trade conflicts, with the Chinese debt ballooning to massive levels. Regional governments throughout China have accumulated an "alarming"
40 trillion yuan in debt
from off-balance sheet borrowings according to S&P Global Ratings, equaling nearly $5.8 billion or 60% of the country's GDP.
Just when it seemed the U.S. and China were on the verge of a major deal, Trump upped the ante in May by threatening to target all remaining Chinese goods after Chinese negotiators supposedly backtracked on previous commitments in the talks.
Many companies
, including Apple and Google, have pleaded with the President to reconsider his harsh, yet effective tariff tactics. Many of these so called "American" companies have betrayed our interests by producing mostly in China and have rightfully felt the brunt of paying more for goods. This article will examine the pinnacle of Trump's trade war with China, focusing on talks between Trump and Jinping during the 2019 G20 summit in Osaka Japan. American negotiators look to put an end to the ongoing trade war if China finally agrees to Trump's terms to end IP theft and absolve all unfair trade practices.
The following section will focus on how Trump's tariff strategy is tried and true, proven most successful against Mexico when they were forced to comply with orders to restrict illegal migrants crossing through Mexico into the United States. It will also draw upon elements within Trump's 1987 bestselling book on mastering trade,
The Art of The Deal
, many of the tactics of which are utilized in bolstering America's superior trade with other nations.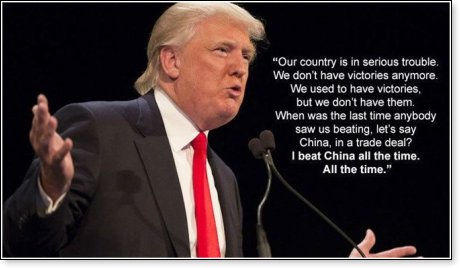 Trump defeats Mexico with tariff threat using
The Art of the Deal
In early June, President Trump engaged Mexico with a series of threats to fix the border crisis. Trump held Mexico largely responsible for allowing an unprecedented amount of illegal aliens from Central America to cross over its borders into the United States. Trump sought to impose a
5% tariff on all imported goods
from Mexico beginning June 10; a tax that would "gradually increase until the Illegal Immigration problem is remedied," the President warned in a tweet. Trump reiterated that the tariffs would be in place until the current wave of illegal migrants flowing into the country largely declined.
To ensure that Mexico immediately complied, Trump warned that the tariff would increase to 10% by July 1st if the crisis at the border was not addressed. This rate would continue to increase by an additional 5% each month for the first day of the next three months, jumping to a 25% tax by October. This major series of tariffs target roughly $350 billion of goods in Mexico. The 25% would have remained had Mexico refused to comply with the Trump Administration's demands. Instead, the Mexican government reacted swiftly to Trump's tariff threats, seeing the clear demand to crack down on the historic illegal border crossings. Mexican and American negotiators reached a
deal
on Friday June 7 to avoid the President's tariff threat just days before the June 10 deadline.
Mexico agreed to increase enforcement to curb the rising rate of illegal migration from Central America. The government has deployed 6,000 troops from its newly established Mexican National Guard to the border it shares with Guatemala. In addition to this, Mexico agreed to rapidly expand the policy of returning Central American asylum seekers to Mexico while they await their status from U.S. immigration court hearings. This policy will override the long-time failed detainment policy of "catch and release," where migrants are allowed to stay in the U.S. for months or even years while they await a court date, many migrants of whom do not bother ever showing up. Trump's brilliant strategy to convince Mexico to act within its power by reducing the rising level of illegal alien crossings is straight out of Trump's
Art of The Deal
book.
One of the greatest elements from Trump's book that is on full display with his trade tactics is the art of persistence. Trump has patiently negotiated with countries like Mexico, and never backed away from his vow to make a deal to better secure the border or impose harsh tariffs as consequence. Even when many members of
his own party
heavily opposed Trump's tariff threat to Mexico, the President never backed down from his resolve to penalize Mexico, even at the expense of opposing Congressional Republicans. The fact that the tariffs increased by 5% every month adds to this constant persistence, showing that Trump will raise the stakes against Mexico until they fold to his demands. In chapter 7 of
The Art of the Deal
, Trump recounts the time when he sought to negotiate with Franklin Jarman, son of W. Maxey Jarman, owner of Genesco and Bonwit Teller.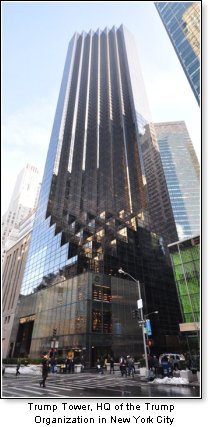 Beginning in 1975, Trump had been seeking to buy the prominently located Bonwit Teller store in New York, seeking to use it as the site for his future Trump Tower. After being called crazy for asking him to sell the site, Trump would write multiple letters to Jarman over the next few months asking him to seriously reconsider. Trump states, "I was relentless, even in the face of the total lack of encouragement, because much more often than you'd think, sheer persistence is the difference between success and failure" (Trump, p. 147). Despite Jarman not budging from Trump's demands, his persistent letters did have an impact, when another chief executive would later purchase the store for $25 million after Genesco experienced severe financial troubles. Like with the Mexico deal, Genesco had no choice but to submit to Trump's persistent demands or face severe financial troubles.
Another strong suit of Trump's economic gravitas is his bold sense of realism; capable of assessing any situation as it should be. This is especially relevant in Trump's business deals with other companies and nations. In real estate, Trump has a history of analyzing areas of New York that are either facing dire straits or lacking in potential, often swooping in on the site to revitalize it. He is upfront with the seller, developing an ingenious tactic of convincing someone that what they're selling isn't as valuable as they would believe in the market, which better inspires them to sell, "If you want to buy something, it's obviously in your best interest to convince the seller that what he's got isn't worth very much" (Trump pg. 104).
This tactic is apparent in Trump's bold tariff threats against Mexico and China, as he reversed the trade policy of dependency virtually every single President
after Reagan devolved the United States into
. Instead of America desperately seeking to appease foreign nations in trade, overvaluing the worth of their exported product, Trump has shifted the tide back into America's favor by inspiring other nations to hold our own products to a greater degree than ever before.
This allows Trump the ease of placing tariffs on nations like China, who for far too long have taken advantage of our dependency on their products, now aware that the United States is not so dependent on trading with them as in the past. We as Americans are willing to consider alternative options to the hegemonic Chinese market, tapping into greater levels of manufacturing and natural gas production than ever before under President Trump's dynamic economy. In order to ensure a fair-trade deal, you must devalue the sought after object and overvalue the potential of your own commodities; appeal to the buyer/seller's interest in what your selling/buying to inspire an eager exchange with the other party.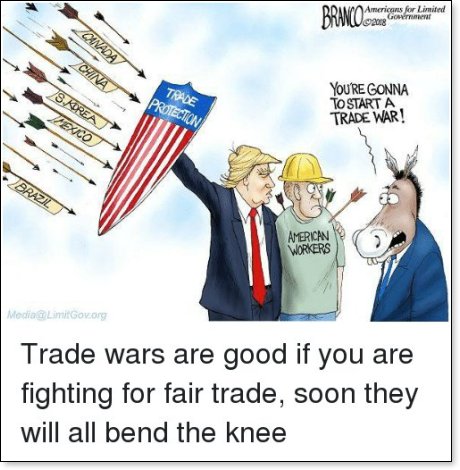 Tariff Truce: China and America avert trade war by restarting trade talks
Amid the 2019 G-20 summit, the United States and China have tentatively agreed to cease retaliatory tariffs and restart trade talks. The
announcement
came on Saturday, June 29th in Osaka Japan as President Trump declared that he will cancel a planned 25% tariff on $300 billion worth of Chinese goods. The trade war has racked both countries, with United States farmers being especially harmed by the series of tariffs. Despite this ceasefire, the United States will keep in place a 25% tariff on $250 billion of Chinese goods that Trump imposed earlier in the year. U.S trade officials will also give China a list of American products that they are expected to buy, according to Trump. Because they have proven to be large buyer of U.S technology products, Trump will also loosen a trade ban that his administration recently imposed on Huawei, the Chinese telecommunications giant. But Huawei has not been entirely excused for its history of shady dealings. This after former CEO of the company,
Meng Wanzhou
, was arrested in Canada last December at the request of the United States for violating a U.S.-imposed ban on dealing with Iran, which currently has been sanctioned from trading with most other countries. Trump is optimistic about a future deal to be made following this truce, stating, "This doesn't mean there will be a deal. They would like to make a deal. I can tell you that. If we can make a deal it would be historic."
Because of Trump's masterful negotiations, global markets are on a positive rebound from the U.S-China trade war. Trump proved that he is unafraid to do what is necessary for the financial betterment of the American people by standing up to the tyrannical trade scandals that China has perpetuated for decades unabetted. Even as President, Trump has continued to harness the classful cunning and shrewd business instinct that made him revered as the
"King of New York."
Trump has successfully navigated the tough streets of New York, taking on the most difficult real estate projects imaginable, and transforming many sites in his hometown into thriving beacons of success. This can be seen with the revival of Central Park Wollman ice rink, the monumental vision of Trump Tower's Tiffany location, and the transformation of the Commodore into the Grandy Hyatt hotel, among many other incredible success stories. It is clear that much of Trump's success in his turnaround of American free trade into fair trade can be seen in his unwillingness to back down from a good deal, fearlessness with trade partners, and an unwavering tenacity to always strive for the best deal in every situation. This, for the betterment of his business and now for the betterment of America's entire economy, "You can't be scared. You do your thing, you hold your ground, you stand up tall, and whatever happened, happens" (Trump, p. 89).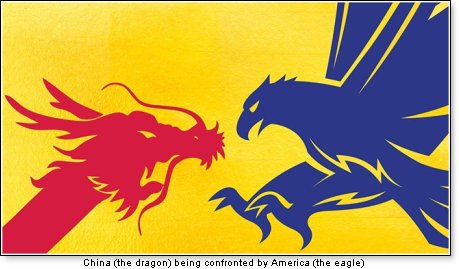 © Stone Washington
---
The views expressed by RenewAmerica columnists are their own and do not necessarily reflect the position of RenewAmerica or its affiliates.
---