Alan Caruba
Racism can be white or black

By
Alan Caruba
November 26, 2014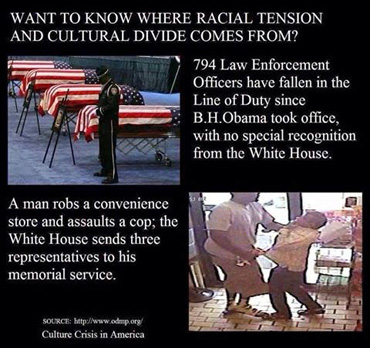 On Monday, Nov 17, the Governor of Missouri activated its National Guard "to support law enforcement during any period of unrest that might occur following the grand jury's decision concerning the investigation into the death of Michael Brown." He declared a state of emergency.
A grand jury verdict that is likely to exonerate officer Darren Wilson is assumed to require significant law enforcement because in August we witnessed the initial weeks of rioting, looting and arson in what has been described by police authorities as an organized effort.
When the subject of racism occurs, it is always in terms of white racism and rarely, if ever, discussed in terms of black racism.
However, racism is a two-way street and while the ill treatment African-Americans encountered as slaves and for a century thereafter before the Civil Rights Act in 1964 is surely cause for resentment the fact remains that black Americans have had fifty years,
two generations
, of opportunity and equality intended to redress the past.
What white Americans find it difficult to understand is why there are protests at this point. Don't the lives of blacks who have been killed, as often as not by other blacks, have value too?
Why doesn't the fact that the nation has a black President, a black Attorney General, a black Supreme Court justice, blacks in Congress, and ample evidence of the progress the black community has made since the 1964 Civil Rights Act was passed seem to make any difference?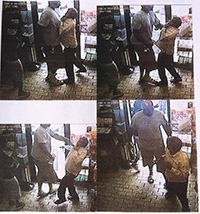 The events in Ferguson are well known by now. Video confirmed that Michael Brown stole some cigarillos at the Ferguson Market and Liquors on August 9th and when one of the staff protested, he was threatened in a menacing manner by Brown, a very large young man.
The theft was swiftly reported to the police with a description that fit Brown. Not long after, Officer Wilson, driving alone, spoke to Brown and a companion, telling them to move away from the center of West Florissant Avenue. At that point Brown began to scuffle with Wilson and forensic evidence showed that Wilson's gun was fired twice in the police car during the struggle. Brown allegedly punched him repeatedly, leaving a swelling on his face.
He attacked a police officer.
Wilson went after Brown to arrest him and when Brown turned on him he was shot six times. Reportedly, six black witnesses to the incident confirmed Officer Wilson's account. The autopsy is said to have showed evidence of marijuana in Brown's system. Brown was not armed, but his size and the assault on Officer Wilson constituted a threat to Wilson's life.
What followed were weeks of demonstrations that quickly escalated in force, in arson and looting in addition to the confrontations between the protesters and the police. Missouri Governor Jay Nixon deployed the National Guard to help quell the disturbances. In October the Ferguson Police Department handed over responsibility to the county police department which is larger and better equipped. At this point, all of the police who were called upon had protective gear and an arsenal of means to quell a riot.
Why did the shooting evoke such a reaction? Why did those involved in the demonstrations assume it was more than a white cop versus black suspect situation? The assumption among the protesters is that a white police officer had shot Brown
for no reason other than racism
.
Blacks (and whites) who commit crimes or who are suspected of doing so and who are seen to pose a lethal threat are killed by police during the course of any year. However, statistically blacks are more involved in crime, from minor to major, than whites. According to the
NAACP
, "African Americans are incarcerated at nearly six times the rate of whites." This is blamed on poverty, poor education, and other factors, but America has had wave after wave of immigrants come here, work hard, enter the middle class, and rise to success.
It is worth noting that the Ferguson police force has few blacks in its ranks. Of its 53 members, only three are black. Why? Is there something about being a police officer that is unappealing to blacks in Ferguson? This is a useful question given the fact that 67% of Ferguson's residents are black.
Maybe we can just blame the demonstrations, the burning and looting of businesses on the fact that among the most dangerous U.S. cities, the Huffington Post just listed St. Louis as number four, dropping down from being number three last year. "The city has the highest murder rate of any locale in the top five, with 38 murders per 100,000 people. Its overall violent crime rate is 1,594 violent crimes per 100,000 people." Ferguson is a suburb of St. Louis, a city whose population is nearly half black.
The "demonstrators" and "protesters" in Ferguson are a disgrace. They have put hard working, law abiding blacks at risk of being lumped in with their behavior. That, regrettably, is how racism works.
If, however, you want to exploit the incident, you send the U.S. Attorney General to Ferguson to stir up the black racism that exists and you have the Department of Justice conduct both civil and criminal investigations.
If you want to exploit the incident, you have the Attorney General participate in planting a tree last Monday in the memory of Emmett Till, a teenager who was murdered in 1955 by white bigots and have him speak of young black men "who died senselessly," but Michael Brown died as the result of
an assault
on a police officer.
The grand jury has conducted its investigation and will likely find that a police officer lawfully defended himself against a young thug. That's how our legal system works. And black racism is every bit as bad as white racism.
© Alan Caruba
---
The views expressed by RenewAmerica columnists are their own and do not necessarily reflect the position of RenewAmerica or its affiliates.
---