Alan Caruba
Democratic Party panic

By
Alan Caruba
December 31, 2013
On December 28th, the Democratic National Committee sent an email to "Obama for America" supporters. The subject line was "Impeachment."
"What do these people have in common?" asked the text as it quoted Republican James Inhofe of Oklahoma, Rep. Michele Bachman of Minnesota, Rep. Kerry Bentivivolio of Michigan, and Rep. Blake Farenhold of Texas, all of whom discussed the possibility of impeaching Obama, citing instances of official misconduct. The DNC said, "Republicans are actually excited about the idea."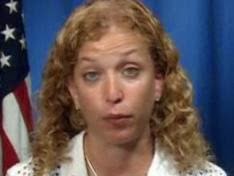 Ten days earlier, Rep. Debbie Wasserman Schultz, the chair of the DNC, had sent an email to supporters updating them on the party's strategy to win elections in 2014. "What you need is good strategy, smart people, and ideas you're proud to stand behind..." The one thing missing from the email was the mention of a single idea. No mention of Obamacare, amnesty, or any other Democratic policies.
When I visited
Democrats.org
on December 29, the website was telling members that "The economy could face a credit downgrade if Republicans continue to threaten to default on our loans." No mention of the first such downgrade in the history of the nation which occurred during Obama's first term and was a response to the nearly six trillion dollars he had added to the nation's debt.
Under the headline "Dirtier," the DNC claimed that "All the gains we've made for our environment, like two million acres of preserved land and rivers will be on the line." That's right, Republicans want dirtier air and water, and the way to protect the nation is to ensure that millions of acres cannot be used by Americans, especially if there is lots of coal or oil is under those acres. According to Wikipedia, "As of March 2012, out of the 2.27 billion acres in the country, about 28% of the total was owned by American citizens represented by the National Federal government according to the Interior Department." That's right, more than a quarter of all the landmass of the nation is owned by the federal government.
The headline "Less Fair" was followed by "Our voter protection efforts and workplace equality work will be undone" but it is Democrats who oppose any state effort to pass laws that require proof of citizenship or even residency. And, under "Less Healthy" it accused all who want to "'Repeal Obamacare'. Need we say more?" Apparently a law that deprives you of your personal physician and imposes higher costs on government-approved healthcare insurance plans is a good thing.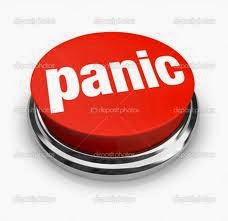 Not only are we witnessing a full scale panic in the Democratic National Committee, we can read just how devoid of any truth and any sense any of their policies are. If a few Republicans in Congress had a passing comment on impeaching President Obama, it comes as no surprise whatever.
In late December, Forbes magazine published an article by Ira Shapiro, a senior fellow in constitutional studies at the Cato Institute and editor-in-chief of the Cato Supreme Court Review. The title was "President Obama's Top 10 Constitutional Violations of 2013." Shapiro didn't even have to go back any further to include others during his first term.
Among those cited was Obama's delay of out-of-pocket caps, a change that requires actual legislation. Similarly, the delay of Obamacare's employer mandate was cited because, if Obamacare is the "law of the land," such changes require action by
Congress
. Several other changes to Obamacare by the President were cited for the same reason.
Political profiling by the IRS was cited such as an internal BOLO, "Be on the lookout." for organizations engaged in political activities, citing "Tea Party," "Patriots" and "Israel" as words to identify them. The targeting continued through May 2013 until it was exposed.
You can read Shapiro's article
here
.
What Republicans and independents know and Democrats do not want to acknowledge is that Obamacare is, to use its most frequent description, "a disaster." Many suspect that Obama was and is ineligible to be President. The birth certificate put forward by the White House has been declared a forgery. His Social Security number is suspect. It is common knowledge that his college records are all sealed even though he may have applied for admission as a "foreign student."
So, yes, the Democratic National Committee has a lot to hide about the President and its support for legislation and regulations based on "climate change" and other liberal notions that lack the knowledge of science and warp its practice. It continues to advocate spending billions, if not trillions, the U.S. does not have. And, finally, the President's foreign policies – not mentioned in its emails or on its website – have been a dismal failure, making the world more dangerous.
The Democratic Party has one thing going for it – the mainstream media. In the Sunday before the New Year, the New York Times published a 7,000-word article claiming that the attack on the Benghazi consulate where our ambassador and three others were killed was not related to al Qaeda. In the words of former Secretary of State, Hillary Clinton, "What difference does it make?" Answer: A lot. This "newspaper" is the U.S. equivalent of Pravda during the days of Stalin.
In November, Americans have the opportunity to remove Democratic Senators and Representatives who voted for Obamacare and replace them with candidates who believe the Constitution means what it says.
© Alan Caruba
---
The views expressed by RenewAmerica columnists are their own and do not necessarily reflect the position of RenewAmerica or its affiliates.
---