Alan Caruba
Obama's assault on U.S. energy

By
Alan Caruba
July 31, 2012
For the second time in two days, hundreds of millions of people across
India
have been plunged into darkness when its electrical grids collapsed. This is a warning of what could occur here in America.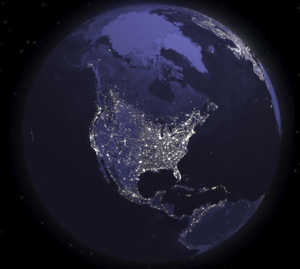 "So if somebody wants to build a coal-powered plant, they can. It's just that it will bankrupt them because they're going to be charged a huge sum for all that greenhouse gas that's being emitted." — Barack Obama
In a war one of the first targets are the power plants in order to deny the energy a nation requires to function. Obama declared war on coal during the 2008 campaign and few were paying attention. In 1985 coal accounted for 57 percent of all power generated in the U.S. By 2011, it was down to 42 percent.
A July 28 Daily Caller headline reported that a "Record number of coal-fired generators to be shut down in 2012." Based on an analysis of the U.S. Energy Information Administration, the article noted that "coal plant operators are planning to retire 175 coal-fired generators, or 8.5 percent of the total coal-fired capacity in the United States."
"A record-high 57 generators will shut down in 2012, representing 9 gigawatts of electrical capacity, according to the EIA. In 2015, nearly 10 gigawatts of capacity from 6l coal-fired generators will be retired...the scope of this new planned shutdown is unprecedented."
"The coal-fired capacity expected to be retired over the next fire years is more than four times greater than retirements performed during the preceding five-year period."
For those thinking that all those wind turbines and solar farms will make up the difference, it's worth noting they provide less than three percent of the nation's electricity and each must be backed up by a traditional — reliable — power plant.
Virtually of them are located far from urban centers and require lengthy, expensive power lines to feed the grid and yet last week the Interior Department announced it will set aside 285,000 acres in Arizona, California, Colorado, Nevada, New Mexico, and Utah for solar projects! How many multi-million dollar failed Solyndra's will it take to stop this rape?
In March 2011 the Congressional Research Service (CRS) released a report noting that the combined energy resources of the nation are the largest on Earth. They eclipse Saudi Arabia (3rd), China (4th), and Canada 6th) combined. Not included in the report are America's shale oil and natural gas deposits.
Sen. Inhofe (R-OK), a ranking member of the Senate Environment and Public Works Committee, said at the time that "The Obama administration has made a conscious policy choice to raise energy prices, accomplished in good measure by restricting access to domestic energy supplies." If a foreign nation was doing this to America, we would be at war with them.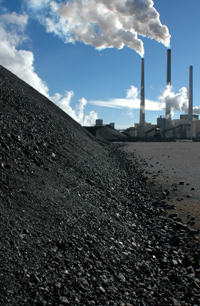 The CRS report noted that America's reserves of coal are unsurpassed, accounting for more than twenty-eight percent of the world's coal. It estimated that U.S. recoverable coal reserves were around 262 billion tons. Insofar as the U.S. consumers 1.2 billion tons of coal a year, that represents several centuries of coal use.
And, of course, coal is not the only energy source that has been under attack by the Obama administration. The CRS report estimated there are 163 billion barrels of oil that the U.S. can access, enough to replace oil imports from the Persian Gulf for more than fifty years.
One of the reasons that coal plants are being retired is the emergence of a huge domestic reserve of natural gas estimated to be around 2,047 trillion cubic feet in 2009. That would keep the lights on for a century.
The Obama administration energy policy has been appalling. It invested — and lost — billions in green energy companies and green jobs. Its stimulus package is estimated to have cost $335,000 per job "saved" or created.
Energy Secretary Steven Chu has been an unmitigated disaster. Before his nomination he said, "Somehow we have to figure out how to boost the price of gasoline to the levels in Europe." And we all know how well that has worked for Europe whose Union is foundering on the brink of collapse. The Environmental Protection Agency is the other blunt instrument of destruction of the nation's energy providers.
The Obama administration has consistently insisted that "greenhouse gas emissions," primarily carbon dioxide (CO2) had to be reduced to offset global warming, but there is NO global warming and CO2 plays NO role in climate change. When the administration tried to push cap-and-trade legislation through based on this hoax, Obama said that, under the proposal, "energy prices would necessarily skyrocket." Does that sound like someone trying to crash the economy? Yes, it does.
Between an oil drilling moratorium — twice declared by the courts to be illegal — and the stalling of the Keystone XL pipeline (which would generate thousands of jobs while costing the U.S. taxpayer nothing!), the war on oil was pursued while the administration offered Brazil billions in U.S. taxpayer money in loan guarantees to build
their
oil production capacity.
Enormous oil reserves in Alaska and offshore are still unavailable to American use. In addition, crude oil production on federal and Indian lands decreased 13 percent from 739 million barrels in fiscal year 2010 to 645 million barrels in fiscal year 2011. Offshore production on federal lands fell by 17 percent in fiscal year 2011 and is down 40 percent compared to ten years ago.
Four more years of an Obama administration would be — just in terms of energy — a disaster for the nation. The President and his minions are weakening a nation that sits atop some of the world's greatest energy reserves. This must end soon or the consequences are unimaginable.
© Alan Caruba
---
The views expressed by RenewAmerica columnists are their own and do not necessarily reflect the position of RenewAmerica or its affiliates.
---