Alan Caruba
Destroying America by denying access to energy

By
Alan Caruba
January 22, 2012
It is the crime of the century that America, home to some of the world's greatest reserves of coal, natural gas and oil, is being deliberately destroyed by the Environmental Protection Agency and the Department of the Interior as they do everything in their power to restrict access and drive energy producers out of business.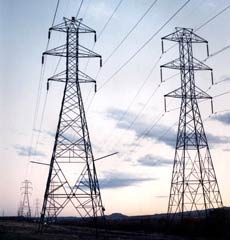 It is common sense that a nation that cannot produce sufficient electricity to turn on its lights and power its manufacturing sector will be destroyed if current Obama administration regulations and actions continue. Our vital transportation sector and all others that utilize petroleum-based products will suffer, too.
While President Obama babbles about millionaires and billionaires, everyone will be impoverished by the loss of jobs and revenue our energy sector produces now and can produce in the future.
This isn't an "energy policy." It's a "no-energy policy" and it is a guarantee of economic disaster.
Obama's decision to reject a permit for Canada's XL Keystone pipeline is just one example. It is a job-killer and a revenue-killer. There are thousands of pipelines serving America's energy needs and the XL Keystone pipeline would ensure that Canada's own vast energy reserves would flow to America. It is one of our key trade partners and Obama has slapped it in the face.
In early January, Ken Salazar, the Secretary of the Interior, announced a new 20-year, million-acre ban on uranium mining for federal lands in Arizona, despite the fact that these lands hold the highest-grade of known uranium deposits in the United States. It is an outrage that a new GOP-Congress will have to overturn if the nation is to be assured of sufficient uranium to power its nuclear plants and for weapons development. If the ban remains, these uranium resources would be inaccessible until 2023!
Tom Pyle, president of the Institute for Energy Research said that Salazar's announcement "further compounds a man-made energy crisis that has been planned and executed in Washington, D.C."
At the same time we are learning of enormous natural gas discoveries that can reduce our energy bills and turn sleeping little towns into boomtowns, environmental organizations have launched a vast propaganda campaign against "fracking," a technology that has been safely used for more than fifty years. Their claims about dangers to the nation's supply of fresh water are baseless. Their claims that fracking has caused earthquakes in Ohio are absurd.
Need it be said that the Environmental Protection Agency has turned its eyes on fracking and is working on a report due later this year that will likely call for harsh crackdowns on its use and more regulations to throttle the expansion of natural gas extraction?
The EPA has just released a report of those power plants that top the list of its regulation of carbon dioxide (CO2) emissions. There is no basis in science to justify the reduction of CO2. Indeed, since it is a gas on which all vegetation depends, much as oxygen is vital to all animal life, reducing it would impair great crop yields and healthier forests.
These regulations are based on the global warming hoax that blamed CO2 for warming the earth. That is utterly false. The Earth is currently in a perfectly natural cooling cycle and the climate of the Earth is almost entirely based on the Sun — solar radiation — along with the actions of oceans, clouds, and even volcanic activity that spews tons of particulates into the atmosphere.
Coal-fired power plants account for fifty percent of all the electricity generated in the United States. Fifty percent! And yet the EPA is determined to shut down dozens of them providing that vital factor in the lives of all Americans and the economy, nor does this take into account the billions that energy producers have spent to upgrade their technology to reduce emissions.
The Obama administration fuel economy agenda, a call for 54.5 miles per gallon ignores simple physics. There is a finite amount of energy a gallon of gas can generate. If you dilute it with ethanol as is currently required, you get even
less
mileage. The administration is trying to circumvent Congress by issuing standards based on regulating "greenhouse gas emissions," but there is no need for this. It is a false argument. The Center for Automotive Research says that the proposed new standards would cause the retail price of average motor vehicles to increase by more than $11,000.
Americans and the nation's future are being victimized by Obama administration policies. The 18th annual Index of Economic Freedom, was released on January 12th by The Heritage Foundation and The Wall Street Journal, measures the many factors that contribute to the economic health of a nation — things like property rights, regulatory efficiency, open markets, free trade and labor policies.
Economic freedom is declining worldwide as governments try to spend their way out of the global recession. The United States fell to 10th place. In 2009 it ranked 6th, in 2010 it was 8th, and in 2011, it was 9th.
We are witnessing the deliberate murder of a superpower.
© Alan Caruba
---
The views expressed by RenewAmerica columnists are their own and do not necessarily reflect the position of RenewAmerica or its affiliates.
---