Putin love and the S-300s

By
Toby Westerman
January 4, 2016
Russian president Vladimir Putin is enjoying unexpected popularity among the American political and governmental elite. Sharing the love with Putin is not only ridiculous on its face, but also an indication of profoundly clouded thinking.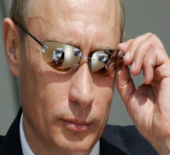 Republican presidential candidate Donald Trump recently brought to the public's attention the phenomenon of Putin love. Trump, who held the 2013 Miss Universe pageant in Moscow,
praised Putin
as a "strong leader," and stated that Russia could be an "asset" to the United States. Putin
responded
declaring Trump a "very bright man" who wants to deepen relations with Russia. When informed of Putin's remarks, Trump
stated
that Putin's description of him was a "great honor." When asked about Putin's proclivity to kill his opponents, Trump replied, "at least he's a leader."
While Trump's remarks generated shocked headlines, Putin love is not unique to Trump. Putin and Putin's Russia have their admirers within the conservative world.
"A political advisor within the GOP
has stated that "There is a circle within the Republican Party – people like Pat Buchanan and others – who think that Putin is the best thing since sliced bread."
For many in the U.S., Putin is a Christian leader who is standing firm for traditional morality, and has brought Russia up from economic desolation following the collapse of the Soviet Union. This group also saw Russia as an ally against the rising power of China, until it became obvious that Moscow and Beijing had established a
de facto
alliance.
Putin love is not, however, restricted to the political elite. It is also found among the nation's intelligence community.
One of Putin's pet projects is the glitzy world television channel, RT (Russia Today), which claims to reach an audience of 700 million, including American viewers. A gala was recently held in Moscow to celebrate RT's 10th anniversary. One of the
honored guests
at the main table, and a speaker at the event, was former Defense Intelligence Agency (DIA) director Lt. General Michael Flynn.
The Defense Intelligence Agency is tasked with the job of supplying information regarding the intentions and military capabilities of foreign governments and non-state entities (such as ISIS) to top level civilian policy makers. The DIA also coordinates with the intelligence divisions of the other U.S. military services.
As a former DIA Director, Flynn's influence on the thinking of the U.S. policy elite remains enormous on all international issues, including how to regard Putin's Russia.
Flynn's presence at the RT gala seems to indicate that his assessment of Russia is that of a nation with which America can conclude mutually beneficial agreements, particularly on terrorism.
The question remains: what are Russia's true goals? And what will Russia do to achieve these goals?
The FBI has already stated that Russia is spying on the U.S. at Cold War levels. We know that the Russian "deep cover" spy ring broken by the FBI in 2010 was more interested in attempting to cultivate Russian influence within American elite circles than merely obtaining secrets.
It has also
recently come to light
that foreign spies recruited by the U.S. were actually spying on the U.S. – that is, double agents. For decades during the Cold War and up to the present time, individuals thought to be working for the United States were actually providing information which the target nation (Soviet Union/Russia, Cuba, etc,)
wants
us to know or believe.
Taken all together, electronically delivered disinformation (such as RT), agents of influence, and double agents combine into a potent mix of believable lies at the service of foreign nations and at the
disservice
of the United States.
Beyond the lies and disinformation which are whispered in the ear or loudly proclaimed, there exist plain facts, if we choose to see them. Russia is an ally, not an opponent, of the aggressive Peoples Republic of China; Eastern Europe remains in mortal fear of Russian aggression; and Russia is responsible for supplying the fanatical Islamic Republic of Iran with nuclear technology.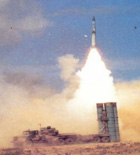 Most recently, Russia has agreed to provide Iran with the dangerous S-300 ground-to-air missile system. The delivery had been delayed by international sanctions, but
Moscow now promises
to deliver "as soon as possible" S-300 batteries which have been given "improved tactical-technical characteristics."
This guarantees that any attack on Iran's nuclear facilities will be a very costly, very deadly operation.
It is long past time to stop seeing "through blind eyes." Our survival depends upon it.
[Westerman exposes the Marxist nature of the Kremlin elite in
UNCOVERING THE COMMUNIST STRATEGY OF TODAY'S RUSSIA
, available at
www.inatoday.com.]
© Toby Westerman
---
The views expressed by RenewAmerica columnists are their own and do not necessarily reflect the position of RenewAmerica or its affiliates.
---