Hugo Chavez: more than a "little guy"

By
Toby Westerman
September 23, 2009
Hugo Chavez, the dictator/president of Venezuela, was described as a "little guy" by a top ranked nationally known cable news program host. Unfortunately for the United States, Chavez is a "little guy" who is a communist fanatic with some very big friends.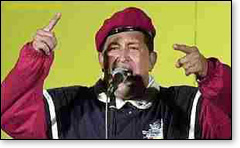 Chavez does not look impressive. He is overweight, his demeanor lacks polish and poise. Chavez 's public appearances can be strident and give the impression of being overly emotional. Chavez does, however, sit atop one of the world's largest oil supplies in the world. He is also a Marxist true believer who is willing to support his political ideology with Venezuela's wealth.
Most importantly, Chavez has friends — powerful friends — around the world who are assisting him in his goal of establishing communism as the dominant force in the world.
Both Russia and China are assisting Chavez in spreading the message that the United States is "the most savage, cruel, and murderous empire that has existed in the history of the world," and Chavez's solution: 21st Century Socialism.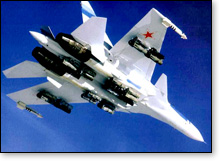 Moscow is in the midst of a build-up of Chavez's armed forces, and has established a still undefined military-technological alliance with Venezuela.
The Moscow elite are not only supporting Chavez the dictator with weapons, but also Chavez the Marxist revolutionary with a high profile platform for his revolutionary rhetoric.
In early September 2009 Russia provided Chavez with an unusually public forum at a major university. For two and one-half hours Chavez gave an impassioned oratory denouncing the United States, while praising Vladimir Lenin and Fidel Castro.
Chavez Predicts the End of America at Moscow University.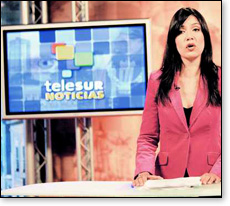 Communist China is assisting Chavez in spreading his version of Marxism by providing technical assistance for Telesur, a satellite broadcasting network which broadcasts Chavez's version of "the true face of Latin America" to the nations of Central and South America. [For greater perspective on Chavez's ideology and strategy, see this writer's book,
Lies, Terror, and the Rise of the Neo-Communist Empire: Origins and Direction
]
Both Russia and China are spending billions of dollars to finance increased development of Venezuela's vast oil reserves. The exploitation of these reserves will add even more billions of dollars into advancing the cause of communism, Chavez-style.
While Chavez's propaganda is broadcast throughout Latin America, and while Chavez is allowed to give florid communist oratory to a thousand eager students in one of the most important capitals of the world, relatively little is said about Chavez or his revolution in the United States.
The lack of media coverage in the U.S. helps Chavez. He can spread his revolution with impunity, and he can foment hatred of the United States without a serious response from America. Chavez's oil company in the United States, Citgo, can sell its petroleum products without hindrance. The drivers who buy Citgo gasoline either do not know, or are not concerned, that the money they have just spent goes to a regime that is determined to destroy the U.S. as we now know it.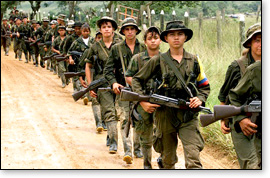 Chavez also has friends who are adept at killing. The Revolutionary Armed Forces of Colombia (Spanish acronym, FARC) has trained communist revolutionaries and drug cartel mercenaries alike, spreading murder and terror from the tip of Latin America to the northern border of Mexico — possibly even into the United States itself.
The influence of "little guy" Chavez extends into the present U.S. presidential administration. Bill Ayers, a professor emeritus in education, helped President Barack Obama get his start in politics. Several important members of Obama's administration are sympathetic to Chavez, either overtly or covertly.
Underestimating "little guy" Chavez is a very dangerous mistake.
© Toby Westerman
---
The views expressed by RenewAmerica columnists are their own and do not necessarily reflect the position of RenewAmerica or its affiliates.
---