James Lambert
San Diego Iraqi Christians alert public of Christian holocaust in Middle East

By
James Lambert
August 10, 2014
San Diego is home to the second largest Iraqi Christian community in America. Late last July over 1,000 people from this community gathered near the El Cajon Civic Center to express their alarm regarding the recent persecution of Iraqi Christians in Iraq.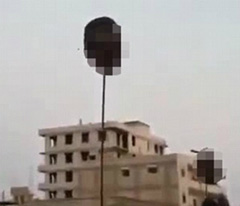 In portion of Iraq that has historically had a comparatively large Christian presence, the ISIS invasion of Iraq has radically changed these demographics. ISIS is an Islamic, jihadist terrorist group. Their ultimate goal is to establish a caliphate (Islamic state) in the Middle East. They follow a hard line extremist philosophy that is totally intolerant of any western philosophy or religion. Mark Arabo, the American spokesman for the Christian community in Iraq (
www.minorityhf.org
) reports that these overseas family members from his community are now faced by a great evil. "Iraq is a living nightmare ... where currently believers in that country are now experiencing a Christian holocaust." Arabo hears regularly from people from his community who have relatives in Iraq and who have been affected adversely by these persecutions. He tells us that Christians face imminent death in Iraq. In a recent television interview, Arabo told CNN that there is a park in Mosul where beheadings are taking place. Christian children, women and men are being beheaded by ISIS forces if they don't convert to Islam. If they hesitate or resist in a forced conversion to Islam, Iraqi Christians are raped, tortured, face forced marriages or are murdered on the spot.
Arabo is also working on alerting the Christian population in the United States of this genocide by asking them to contact their Congressional members, Senators and our President requesting that we assist this Christian minority in their present quest to leave Iraq. He is asking Christians all over the country to support a mass exodus of Christians from this region to resettle in safer locations.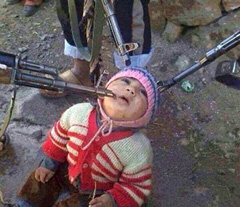 The gathering in El Cajon attests to the number of concerned relatives who still have loved ones in Iraq. All of these people are anxious about their family members. Arabo is hopeful that believers in the United States will take heed. He will be appearing on Sean Hannity's show this Monday as well as a half hour radio interview on Monday's
Today's Issues
program on the American Family Radio network at 11amCT (
www.afr.net
).
James Lambert is the author of the newly released book- 16 Amazing Stories of Divine Intervention (
www.16AmazingStories.com
). He can be contacted at 800-656-8603.
© James Lambert
---
The views expressed by RenewAmerica columnists are their own and do not necessarily reflect the position of RenewAmerica or its affiliates.
---