Jake Jacobs
Disastrous debt & congressional chicanery by so called "conservatives"

By
Jake Jacobs
November 1, 2015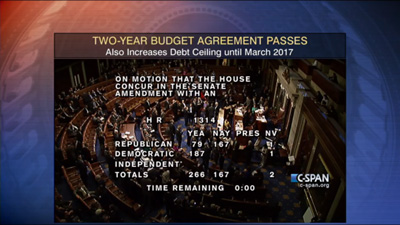 79 Republicans Voted for more DEBT, more SPENDING, & more CHICANERY with 187 Democrats.The LIES & gimmicks will come back to haunt them and us as they continue to rob from the future to "pay" for today.
Rome burns and they play the fiddle.
Maybe I'm missing something....maybe $19 TRILLION in DEBT is No BIG Deal. Maybe BIG Government is GREAT for We The People. If $19 TRILLION is OK, well then why not make it $38 TRILLION while we're @ it?!

Why did Wisconsin Speaker of The House-Paul Ryan vote for it? To, "CLEAN THE SLATE?!" so they can start fresh with the Democrats, so they don't do it again. LOL. He/they insult our intelligence and we are revolutionary mad as hell, as they lead America down the Road to Serfdom!
"Should we give Congress more money? HELL No!" declared Senator Rand Paul last night....in the end the Senate, like the House, voted for more spending, more deficits, more government & more DEBT Slavery! Real tough Majority Conservatives we have in Washington these days.....
Both Democrats & Republicans voted to ignore the 2011 Budget Control Act, voting to suspend limits on borrowing until 3/16/2017. Paul Ryan declared yesterday, "the House is broken, we are not settling scores. We are wiping the slate clean." CLEAN? Rubbish!
This is more of the same old...same old...Yes, the House, the Senate & The White House are BROKEN.
D.C. is broken, dysfunctional and full of BROKEN promises made by many GOP Candidates running for office in 2010, 2012 & 2014. We expect Liberals to expand government through DEBT Spending, that's a promise they will not break. But Republicans?! This is not Lincoln's Party of a New Birth of Freedom. They have become a Party of acquiescence, complicity, duplicity and power that corrupts absolutely.
O' well, at least the GOP Establishment had a nice Party last night celebrating their "Victories" over Minority Progressives and Socialists in the Federal government.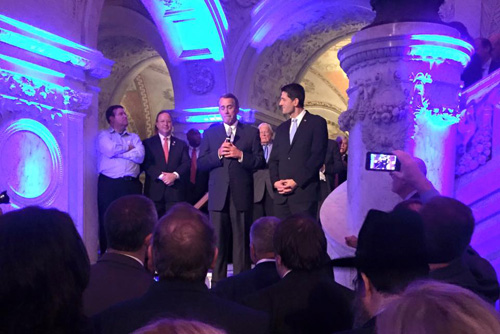 It's time for the STATES to take action and pass a Balance Budget Amendment and STOP this DEBT Slavery!
Our Union, our Federal Constitutional Republic, was created to secure the Blessings of Liberty, FROM BIG Government , for We the people and Posterity....Posterity!!!!
But BOTH Parties are putting DEBT Slavery on the backs of our Children and theirs...Is their anyone out there willing to fight for Posterity?! Is it too late....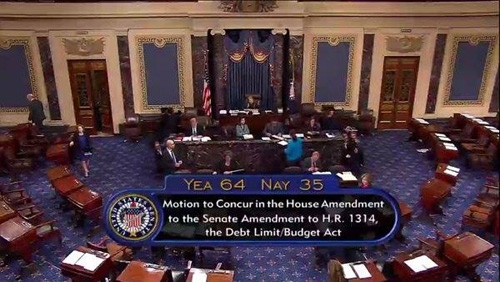 © Jake Jacobs
---
The views expressed by RenewAmerica columnists are their own and do not necessarily reflect the position of RenewAmerica or its affiliates.
---