Jake Jacobs
The battle for our republic!

By
Jake Jacobs
October 20, 2012
Many of those who enjoy reading my articles have asked why I haven't been writing lately? The answer is quite simple. After a year and half on the road defending Wisconsin's Governor Walker and our Republic under God I ran out of income to sustain my travels thus my full-time work at a local Academy and part-time work at a local College.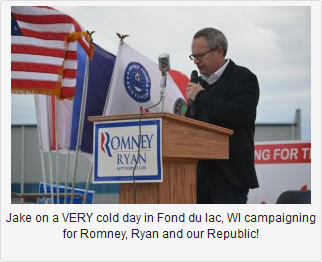 BUT, I have not given up the Battle to Stop Obama and his radical progressive, socialist and Marxists followers from destroying our great Republic! Throughout the week and on weekends I have been speaking across Wisconsin and the Mid-West proclaiming Liberty to anyone who will listen and take action. While Mitt Romney and Paul Ryan have re-energized the Republican base and attracted many conservatives and independents we must taken nothing for granted all the way up to November 6th!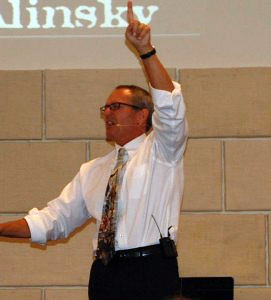 And even if we win we must continue to educate, promulgate and disseminate the limited government, conservative, Christian, free enterprise and limited government values and ideas that are the lifeblood of what makes our Nation the greatest form of government the world has ever seen.
God forbid but if Obama wins he will accelerate America's socialistic slouching to Gomorrah. A Romney-Ryan victory does not mean that the "Cultural and Political War" to destroy our Republic under God is over. Far from it!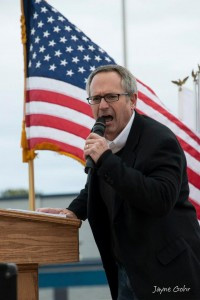 Secular-socialistic-progressive Left Wing Statism has so permeated our society it will be a perpetual battle to stop their pernicious controlling ways from destroying the Liberties we cherish so much.
After traveling Wisconsin defending our Great Governor from the Union Re-Call Mobocrats, anarchists, socialists, spoiled teachers and other radicals I have spent my time traveling Wisconsin and the Mid-West with WI Senator Ron Johnson, ex-WI Governor Tommy Thompson, a myriad of other conservative candidates and Tea Party Rallies too numerous to mention and organizations like Wisconsin Family Council, Americans for Prosperity, Heritage Foundation, CPAC, Family Research Council, Stand Up for Religious Freedom etc. etc. etc.....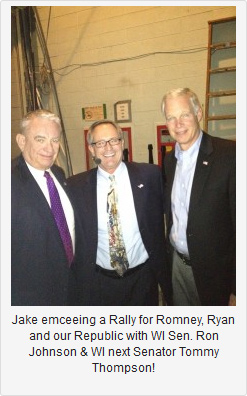 I am tired, very tired.
BUT, like Senator Ron Johnson told the audience at CPAC-Chicago in June and to me last week at our Thunder In the Valley Rally in Oshkosh, Wisconsin: "TOUGH!" He's right. Tough. We are in WAR!
About the time I think I cannot drive another mile, speak another word, knock on another door I see the bloody feet and bodies of our brave soldiers at Valley Forge, the Battle of the Bulge, Iwo Jima etc. I remember the sacrifice made by many Patriots of their lives, fortunes and sacred honor and I quietly get back in my car, stand up to the podium one more time encouraging more Patriots to join me in knocking on more doors and speaking to more neighbors "proclaiming Liberty throughout the land and unto the inhabitants thereof!"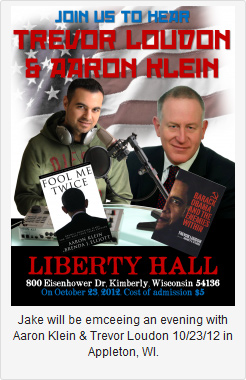 Take nothing for granted, stay the course, continue to work hard and do whatever you can to help save our Nation. Hopefully we can all celebrate on the eve of November 6th and get up the next day still trusting in God to help us restore our Shining Republic upon a Hill. Godspeed to you all!
© Jake Jacobs
---
The views expressed by RenewAmerica columnists are their own and do not necessarily reflect the position of RenewAmerica or its affiliates.
---