Dennis M. Howard
'Pray without ceasing'

By
Dennis M. Howard
February 10, 2020
"And all things, whatsoever you shall ask for in prayer, believing, you shall receive." Matthew 21:22
The 2020 March for Life was a powerful witness for the cause of life reinforced by the first personal appearance by a sitting President in the history of the March. It was also by far the largest turnout in that event's 47-year history, swelled no doubt by the amazing showing of young people from high schools and colleges across the country.
It is not always easy to fill a bus to the March from the average church or local community when it involves taking time off from a busy adult schedule and making a genuine personal sacrifice to get there. But ask those who have done it and they will almost always tell you it was one of the most rewarding experiences of their lives.
However, it is now time to ask what can the rest of us do to help change hearts and minds and bring an end to the greatest human holocaust in history?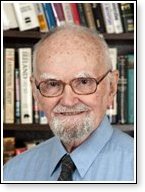 The need certainly is urgent. Worldwide, the abortion toll is approaching 2 billion lives, which is equal to the total population of the planet in 1927.
In the U.S. alone, we have had over 63 million abortions since Colorado and California lifted restrictions on abortion in 1967, a full 6 years before Roe V. Wade.
That just happens to be more than the population of our 100 largest cities. It's also 56 times more than all the casualties from all our wars, and yet shockingly America still has not fully awakened to the peril that it represents.
As a direct result of the abortion boom, U.S. births also started taking a nosedive in 2007, and that trend is unlikely to reverse anytime soon. Thanks to abortion, 31 million women are no longer around to have babies, and the impact of this on births will echo from generation to generation. As a result, America is in deep trouble as far as future births are concerned.
Unfortunately, there is not much the average person can do except to make his or her presence felt in the public square through events like the March for Life and by actively supporting worthy pro-life efforts.
But one thing we can all do is to storm heaven with our prayers that this holocaust soon will be ended. "Pray without ceasing," St. Paul tells us in his Letter to the Thessalonians (1: 5:17). And Christ Himself promises in Matthew 21:22:
"And all things, whatsoever you shall ask in prayer, believing, you shall receive."
That's why we're encouraging pastors to include a prayer for the women and babies at risk for abortion each week in the
Prayers of the Faithful
at Sunday Mass.
In the U.S. alone, that amounts to an average of 17,000 women and babies every week – far more than any other victim group we regularly pray for.
The prayer itself is simple:
"For all the women and babies at risk for abortion this week in the United States and around the world . . . Let us pray to the Lord."
We also need to pray for the millions of men and women in need of healing and forgiveness for past abortions. Research indicates that 70% of women who have had abortions suffer long-term physical and/or emotional trauma as a result of their abortions. Men are more likely to experience long-term relationship issues after an abortion, while anecdotal evidence suggests that many men experience long-term remorse and regret for past abortions.
We estimate that there are at least 40 million women and men in need of healing and forgiveness for past abortions. That is an enormous need that, if filled, could help bring an end to abortion in America. So we are suggesting an alternative prayer for use on a once a month or alternative week schedule.
"For the millions of women and men in need of healing and forgiveness for past abortions . . . Let us pray to the Lord."
"More things have been wrought by prayer than this world dreams of," said the poet Tennyson. No one understands this better than the thousands of faithful Christians who spend 80 days or more a year witnessing prayerfully in front of abortion clinics. It is time for the rest of us to support that effort with our prayers in church on Sunday.
I can think of no more gentle or powerful way to open hearts to the movement of the Holy Spirit and bring an end to abortion as we know it in God's good time.
© Dennis M. Howard
---
The views expressed by RenewAmerica columnists are their own and do not necessarily reflect the position of RenewAmerica or its affiliates.
---