Alan Caruba
Could you spot a potential school shooter?

By
Alan Caruba
April 23, 2015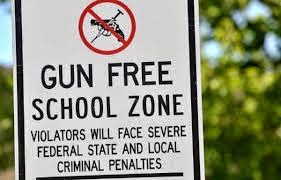 In April 1999, we were all stunned by the news that Eric Harris and Dylan Klebold had attacked and killed students at Columbine High School in Littleton, Colorado and, more recently, in December 2012, that Adam Lanza, after killing his mother at home, then massacred twenty-six staff and students at Sandy Hook Elementary School in Newtown, Connecticut. These events evoke dread of potential events, a quest to understand why they occurred, and ways to avoid further comparable killings.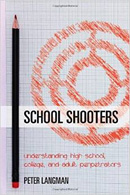 Peter Langman has authored "School Shooters: Understanding High School, College, and Adult Perpetrators." It offers very little comfort, but only because this psychologist, widely recognized for his expertise, is refreshingly honest.
"Many people seek to reduce school shootings to a bite-sized explanatory chunk, but the phenomenon defies easy analysis," says Langman. "There is no one cause of school shootings, there is no one intervention that will prevent school shootings, and there is no one profile of a school shooter."
He offers a wealth of information about forty-eight shooters He divides them into "Psychopathic shooters" whom he describes as "profoundly narcissistic, arrogant, and entitled; they lacked empathy, and met their needs at other's expense" and "psychotic shooters" who "suffered from schizophrenia or a related disorder. They were out of touch with reality to varying degrees, experiencing hallucinations or delusions."
"Unlike the psychopathic and psychotic shooters, who generally came from well-functioning, intact families, traumatized shooters endured chronic abuse as children. They grew up in violent, severely dysfunctional homes." Most fell into the first two categories.
I would like to offer the reader some comfort that school shooters can be "spotted" in advance, but in most the cases that Langman cites, they looked like everyone else in any school. Only if one of them was to confide his plan was there any opportunity to intervene and then only if he was reported.
Among the psychopathic category "at least 75 percent (nine out of twelve) had body issues. Many of these physical characteristics had a direct bearing on perceived manliness, including short stature, thin build, chest deformity, and fear of sterility" leading Langham to suggest a link between feeling weak or damaged and extreme narcissism. It is widely believed that bullying is linked to these events, but Langham notes that while about forty percent were harassed only one targeted a bully. While there is concern these days about bullying in schools, it is mostly due to a heightened awareness, not because there is more or less of it than has ever existed.
One thing does stand out, however, "nearly all shooters had bad educational experiences, including academic difficulties (failing classes, repeated grades, not graduating) or disciplinary problems...at least 92 percent had negative academic or disciplinary experiences." And then there's this: "At least 38 percent of shooters had relatives who worked or volunteered in schools."
Another common factor was that "at least half of the perpetrators engaged in substance abuse (illegal drugs, prescription drugs, or alcohol.) In addition, "at least 42 percent of the shooters had a history of legal troubles, including arrests, contempt of court, and loss of a driver's license."
"Many shooters had trouble getting or holding jobs." This was particularly true of the older shooters. Charles Whitman, an American engineering student at the University of Texas, gained infamy when in August 1966 he killed his wife and mother in their homes and later that day went to the Austin campus where he killed sixteen people and wounded 32 others over the course of ninety minutes, firing from the observation deck of the main building before being killed by an Austin police officer.
To academic and employment problems, add romantic failures. "Most shooters either failed to establish any romantic or sexual relationships or else suffered breakups or rejections that contributed to their anguish and anger."
It should surprise no one that a number of the shooters "had specific role models for violence, including serial killers, mass murders, and other school shooters." Most of them were psychotic, whereas the psychopaths "felt no need to attach themselves to a source of power; they
were
the source of power."
Out of this densely documented book Langham concludes "There is no one way to prevent school shootings." What also emerges is the fact that "Most school shooters leave a trail of warning signs that are either not noticed or not responded to."
What the shootings are not about is gun ownership
. Many of the shooters came from families that owned guns and used them for hunting or sport shooting. They had little reason to regard them as instruments with which to kill people other than their own twisted psychological interpretation.
What I came away with was the conclusion that the shooters are people we would all easily identify as "losers." Beyond that, there is no specific way of identifying them, only suspicions of their capability to do the unthinkable.
© Alan Caruba
---
The views expressed by RenewAmerica columnists are their own and do not necessarily reflect the position of RenewAmerica or its affiliates.
---