Alan Caruba
A thousand ways to die

By
Alan Caruba
April 16, 2015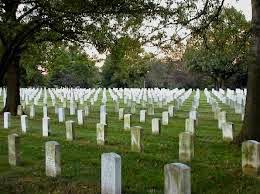 Does a day go by when we are not warned about something that might do us harm or kill us?
I recently received an email from the Surgeon General of the United States in which he said, "Yesterday, I had the opportunity to meet with President Obama, EPA Administrator Gina McCarthy and health care professionals to discuss climate change. We talked about the impact of climate change on public health and the importance of prevention."
The prevention of what? Climate change?
In the five thousand years of human civilization, there has never been, nor will ever be, a way to "prevent" climate change. This is not to say that earlier cultures didn't try to solve drought or other weather-related problems by sacrificing the occasional virgin. We look back at that and regard it as primitive in the same way we find the notion of American Indians doing "rain dances" to induce a downpour to help the crops to grow a thing of the past.
The politicization of "climate change," a planetary phenomenon that goes back about a billion or so years ago when the Earth took on its present atmosphere and weather patterns tells you everything you need to know about the White House and those who think they can tell outrageous lies to Americans, knowing at least half of them will believe those lives.
You're not going to die from the "climate," but what kills Americans is well known.
The good news is that we're living longer lives than the generations that preceded us.
We can determine what we eat and how much. Some of us thrive on exercise and others do well by ensuring they get a good night's sleep. There are behaviors we should avoid, but their harm can be traced from a lack of moderation. People who opt for genuinely bad behavior such as drug addictions or alcoholism are simply ruining their own lives and those who care about them.
The obstacles to a long, healthy life often involve factors over which we have no control. These include family histories of illness, genetically passed on from generation to generation.
There are some fifteen most common causes of death in America and they range from diseases of the heart (28.5%) down to homicide (0.7%). That's right. Even though our media is filled with news of homicides and popular culture features murder, the likelihood of suffering death that way is very small.
Disease of the heart (28.5%) and malignant tumors (22.8%) are responsible for more than 50% of the annual death toll. Other leading causes drop off dramatically by comparison. They include cerebrovascular diseases (6.7%), chronic lower respiratory disease (5.1%), and accidents (4.4%).
On my Facebook page I asked my friends to list some of the things they have been warned about over the years. The list included salt, bacon, processed meats, eggs, soft drinks, saccharin, sugar substitutes, margarine, and chocolate. I have no doubt you can think of other things you've been told to avoid. Now, not including things like gluten or peanuts that activate allergic reactions in some people, these and comparable things are not likely to kill you. My rule of thumb has always been to eat the real, the natural food product like butter and avoid the substitutes.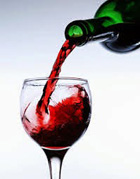 I have no doubt that people have died from smoking. Cigarettes have long been called "coffin nails" in acknowledgment of the way too much smoking can affect one's lungs. That said, I have smoked for some fifty years and a good cigar is daily pleasure. My Father smoked a pipe for just as long and lived into his 90s. My Mother who taught the art of gourmet cooking, complete with every delicious sauce and method of preparation you can imagine, lived until age 98. An international authority on wine, she would remind her students that you can find it mentioned frequently in the Bible. It is a healthy addition to your diet.
While we are constantly being warned against everything as a potential cause of death, you might find it of interest to learn that the American Medical Association conducted several research studies in the last decade, concluding that approximately 225,000 Americans died from their medical treatments!
Unnecessary surgeries caused 12,000 deaths and hospital medication errors killed 7,000. The odds of dying from an infection you pick up in the hospital is impressive; some 80,000 deaths were attributed to that, but the largest number of deaths, 106,000, were attributed to "negative effects of drugs." To put it another way, "doctor-induced deaths are the third leading cause of death in the U.S. after heart disease and cancer."
While we live daily with warnings about everything from the air we breathe to the water we drink (both quite clean), the Centers for Disease Control and Prevention (CDC) collects data on mortality, including suicide. In 2013, suicide was the tenth leading cause of death in America. Someone committed suicide every 12.8 minutes. From 1986 to 2000, suicide rates had dropped from 12.5 to 10.4 deaths per 100,000 people. It is back up to 12.6, mostly involving people 45 to 64 years old, as well as those over 85 and older. The rate among men is four times higher than women and whites killed themselves (14.2) far more often than blacks (5.4) and Hispanics (5.7).
While the White House is adding to our stressful lives with utter nonsense about "climate change," claiming it is affecting our health, there's another group, those in charge of the United nations Framework Convention on Climate Change (UFCC), whose greatest concern is the fact that there are some seven billion of us on planet Earth whom they blame for eating too much and using too much of its energy resources.
"Obviously less people would exert less pressure on the natural resources," said Christiana Fiqueres, the Executive Secretary of the UNFCC. You can translate to mean that there are those at the United Nations who wouldn't mind if a new plague came along to kill off thousands or if famine did the same thing.
You will live a lot longer if you figure out how to reduce the levels of stress in your life; if you eat well, but moderately; and if you avoid overdoing anything you know can harm you.
Don't listen to the fear-mongers. In the words of Mr. Spock, live long and prosper.
© Alan Caruba
---
The views expressed by RenewAmerica columnists are their own and do not necessarily reflect the position of RenewAmerica or its affiliates.
---