Alan Caruba
It's a very complex world

By
Alan Caruba
May 17, 2014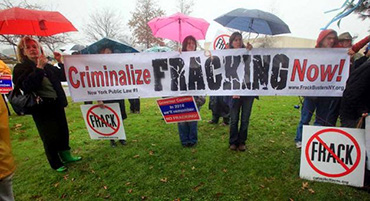 In the 1980s I devoted a lot of effort to debunking a torrent of Green lies about pesticides and herbicides. This was before the Greens latched onto "global warming" which has since become "climate change" and the subject of a recent White House report filled with dire predictions of planetary doom and disaster.
Nobody died from using pesticides or herbicides in the 1980s or since unless they drank it straight from the bottle. When I talked with farmers they would frequently say "Do you think I would put this stuff on the crops my family eats if I thought it would harm them?" The Greens have always attacked anything that would increase crop growth by limiting the real harm of weeds or the predation of insect species. These days genetically modified seeds are a target for environmentalists though studies have amply demonstrated their crops are safe to eat.
Less food means less people and that has always been a major goal of the people leading the nation's and the world's major environmental organizations. The same formula applies to denying energy to people worldwide.
As for pesticides, we all use them to keep our homes and workplaces free of insects that are the key vectors for all manner of diseases. In a world before their invention, millions died from mosquito-borne diseases such as Yellow Fever, Dengue Fever, Encephalitis, West Nile virus and Malaria. Millions still die from malaria and these diseases because one of the most effective pesticides ever invented was DDT and it was banned because of the lies Rachel Carson told in her iconic, environmental book, "Silent Spring."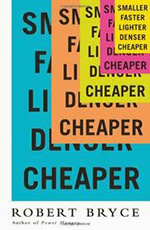 The world is a very complex place and it is essential to have a fundamental understanding of how it works. One of the best new books on this subject is Robert Bryce's "Smaller Faster Lighter Denser Cheaper" ($27.99, Public Affairs). What Bryce doesn't know about energy is probably not worth knowing and, happily, he has authored several books on the subject. His latest provides wonderful and useful insights to the world we share today with seven billion other human beings.
Bryce quotes Edward Abbey, "one of the patron saints of American environmentalism" who, in 1971, said, "We humans swarm over the planet like a plague of locusts, multiplying and devouring. There is no justice, sense or decency in this mindless global breeding spree, this obscene anthropoid fecundity, this industrialized mass production of babies and bodies, ever more bodies and babies."
This is the kind of thinking that is the hidden justification for genocides. Not surprisingly the leaders of the Nazi regime were all dedicated environmentalists. At the heart of much that passes for environmentalism is an attack on the energy sources that enhance or lives and agricultural practices that feed us.
It's not by accident that environmental groups all trumpet the same doomsday lies at the same time. Their leaders get together to coordinate their efforts and the current one is aimed at what they call "de-growth," the reduction of economic growth by any means.
With President Obama blathering about "climate change" threats, it should not surprise anyone to conclude that the horrible economic conditions he has imposed on our nation was not an accident, nor that he focuses on thwarting the provision of energy, the most vital component of economic growth.
"The prescriptions put forward by the degrowth crowd," says Bryce, "are familiar. Nuclear energy is bad. Genetically modified foods are bad. Coal isn't just bad, it's awful. Oil is bad. Natural gas – and the process often used to produce it, hydraulic fracturing is bad." And it is no surprise that the Environmental Protection Agency – the most anti-growth governmental agency – has just announced steps to require the disclosure of chemicals used in hydraulic fracturing, a technology that has been in use for more than a half century and one that has unlocked access to vast reserves of natural gas and oil.
It is essential to understand who the enemy is and it is groups like the Sierra Club, Greenpeace, Friends of the Earth, and the Worldwatch Institute, to name just a few.
The next time some environmental spokesman is busy spreading fear, Bryce says it is necessary to keep in mind that "Their outlook rejects innovation and modern forms of energy. It rejects business and capitalism. We must move past the climate of fear to one of optimism. We must move past fear of technology to an understanding that technology isn't the problem; it's the solution."
© Alan Caruba
---
The views expressed by RenewAmerica columnists are their own and do not necessarily reflect the position of RenewAmerica or its affiliates.
---