Rev. Mark H. Creech
Big AL revisited: John Locke program shows driving force behind push to deregulate alcohol policies

By
Rev. Mark H. Creech
February 5, 2023
Written by L.A. Williams, an associate of Rev. Mark Creech
An hour-long telecast critical of the state's Alcoholic Beverage Control System released Monday by the John Locke Foundation gave a small peek into some big plans that could have devastating effects on the lives of some North Carolinians.
"This program clearly shows the driving forces behind the push to deregulate alcohol: the John Locke Foundation, which has been espousing privatization of liquor sales in recent years, the North Carolina Retail Merchants Association, and the leadership in the North Carolina House, which includes, in this case, Speaker Tim Moore (R-Cleveland) and Rep. Tim Moffitt (R-Henderson), head of the House ABC Committee," said the Rev. Mark Creech, executive director of the Christian Action League.
He said Moffitt's commentary on the show made it clear that even though he is not ready to embrace privatization immediately, he intends to push legislation that would repeal many current restrictions. Moffitt and the other show's guests, Andy Ellen with the Retail Merchants Association, and John Sanders and John Trump, both with the Locke Foundation, lamented about what they see as an "extremely complicated and overly bureaucratic" ABC system. They say what they have been pushing for and plan to continue is what they call "modernizing."
"'Modernization,' is just a code word with a positive spin. Make no mistake, the objective of 'modernization' is to give Big AL (the alcohol industry) more freedom to grow sales at the public's expense – more room for exploiting the public's vulnerabilities to make a buck," said Rev. Creech. "They think because the product is legal, they ought to be able to sell it, market it, like soda pop. But alcohol, especially spirits (liquor), is not like anything else. Don't they realize it's so unique we've had two constitutional amendments on beverage alcohol? Don't they understand despite its legality, alcohol is America's number one drug problem – producing more harms than all illicit drugs combined? No! These folks are such ideologues, with a perverted notion of freedom in this case, they can't see the forest for the trees."
The panel on the program also complained that product availability in ABC stores varies from county to county, that residents who live close to the South Carolina line are going out of state to buy their liquor and that alcohol permit holders often unintentionally violate the rules because they are unnecessarily complex. Sanders questioned why the state has separate rules for liquor and beer sales, and Ellen questioned the logic of allowing mixed beverages to be sold in restaurants but not allowing liquor to be sold in stores outside of the ABC system.
The show's guests praised a bill passed in the Legislature last year loosening many alcohol rules and regulations, a bill that Rev. Creech called perhaps the most egregious alcohol legislation in his 22-year tenure with the League.
"HB 890 – ABC Omnibus Legislation circumvents local option alcohol referenda and allows distilleries to sell bottles of liquor on Sundays when ABC stores are closed by law. It provides for the sale of two alcoholic drinks at a time during college sporting events. It allows for social districts where people can walk around with open containers from nearby bars. Furthermore, it provides for bars on tour buses and boats and doubles the size of growlers (a jug people fill and refill for draft beer)," Rev. Creech said. "It makes alcohol entirely too accessible, especially when dangerous alcohol consumption is rising and alcohol-related harms are escalating."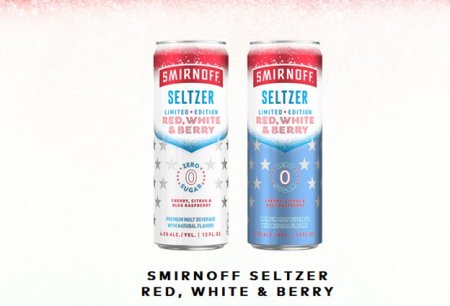 Potential legislation that lawmakers could take up next session includes a proposal to allow for the sale of distilled-spirit-based seltzers in retail stores outside of the ABC system and a suggestion that ABC should not differentiate between different types of alcohol, but should make rules based only on alcohol content by volume. Moffitt said he wanted to see quicker change than in the past.
Rev. Creech said the arguments made for moving towards privatizing the state's system of liquor sales are spurious and demonstrate "a woeful ignorance of our current system's overall purpose to preserve the public's health – to save lives – to protect families and youth – to help curb addiction." Rev. Creech added many of the suggested changes mentioned by alcohol promoters directly undermine evidence-based strategies being used by the state's Department of Health and Human Services to address excessive drinking.
For example, privatizing sales would greatly increase the number of alcohol outlets in the state. Studies show increasing outlets results in increased consumption. Regulating outlet density is a DHHS goal, as is limiting the days and hours of alcohol sales. According to DHHS, "state-controlled alcohol sales are recommended as an evidence-based strategy to minimize the number of off-premise alcohol retailers, which has been shown to decrease alcohol consumption."
Rev. Creech said rather than follow the evidence-based strategies, those pushing for more alcohol availability seem to think they can experiment with the health and safety of the public.
"Andy Ellen mentioned in the program that since certain reforms were made, the bottom hasn't fallen out. A tsunami of alcohol related harms have yet to happen, he says," Rev. Creech said. "But his remarks remind me of the man who jumped out of the window of a high-rise building and on his way down shouted how exhilarating it was – how freeing and liberating it was. 'See, nothing bad has happened,' he says, but with certainty he eventually hits the pavement."
Rev. Creech said it can take up to a decade or more before we actually know the facts about how a new and different alcohol policy is affecting the public's health.
© Rev. Mark H. Creech
---
The views expressed by RenewAmerica columnists are their own and do not necessarily reflect the position of RenewAmerica or its affiliates.
---