Rev. Mark H. Creech
N.C. lt. governor's remarks on race and abortion garner contempt, but he was right

By
Rev. Mark H. Creech
January 24, 2020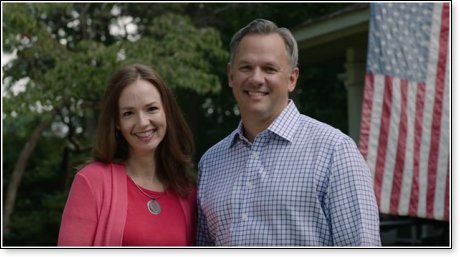 On MLK Jr. Day, N.C. gubernatorial candidate, N.C. Lt. Gov. Dan Forest (R), spoke at the predominantly black church, the Upper Room Church of God in Christ in Raleigh. Forest's remarks about race and abortion at the gathering were received with disdain by those on the political Left. But few people on the Left or Right are knowledgeable enough to know just how right he was on both subjects.
Forest, who is white, said that race and skin color are simply about genetics. He told an audience of church leaders that his teenage daughter had been working on a project "trying to figure out dominant genes versus recessive genes and how they play out in the family." He then added, "It got me thinking: When we think about things like skin color, what we're talking about is dominant and recessive genes."
Forest's point was that genetics and skin color are a foolish matter for people to be deeply divided over – so divided the civil rights movement led by Dr. Martin Luther King, Jr. was desperately needed to protect and preserve human dignity.
"It's important to remember that God did not create a black man and a white man and a brown man. He created Adam and Eve. He created a genetic code within Adam and Eve that gave the possibility for all the colors that we now have within humanity. That's what he created," said Forest. "I believe that within Adam and Eve's family, you saw white children and black children and brown children and everything in between. And you probably saw blond hair and black hair and red hair and green eyes and brown eyes and blue eyes and hazel eyes. You saw all that because of God and His infinite creativity and wisdom."
No doubt, Forest's comments assault and challenge the presuppositions of those who try to understand and explain humanity and culture from an evolutionary framework. The origin of races and nations is already a mystery to most scientists, with contradictory theories among anthropologists and ethnologists, but Forest points to the only reliable record of the true origin of the races – the creation narrative in the book of Genesis.
Answers in Genesis
provides this lengthy but accurate explanation on the question:
"According to the Bible, all people – you, your neighbors, the guy who makes your coffee – came from Adam and Eve (Acts 17:26). The number of humans dwindled to the eight who were spared aboard the giant ship, we call Noah's Ark – when God judged sinful humanity – and then we grew from there (Genesis 6-10). So, how did we end up with so many different skin shades? It's probably simpler than you think, but it will require some basic genetics.
"Skin shade is governed by multiple genes and is quite complex, but for the sake of simplicity, assume for a moment that there are only two. Genes come in pairs of pairs. During reproduction, half of the genes passed onto the offspring coming from each parent. For this discussion, let's assign the letters "A" and "B" to the genes that code for large amounts of melanin – the brown-colored pigment in everyone's skin. We'll also use the letters "a" and "b" to designate the genes for small amounts of melanin.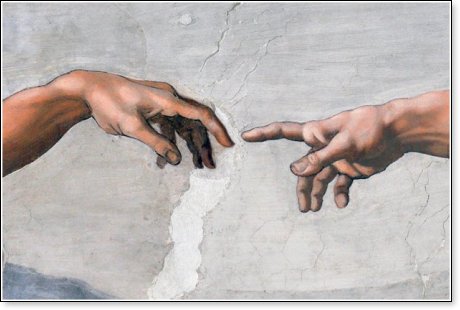 "In very dark-skinned people groups, individuals carry AABB genes and only produce dark-skinned offspring. In very light-skinned people groups, individuals carry aabb genes and only produce light-skinned offspring.
"If a male and female from each group mate and produce a child, the combination of their AABB and aabb genes would give rise to a child who carries the AaBb genes for melanin and would be "middle brown" in skin shade. Now, if two people carrying the AaBb genes got married and reproduced, their children could have a wide range of skin colors.
"If Adam and Eve were both middle brown (AaBb), they would have produced children with a wide range of tones. Suddenly, all of us being one race doesn't seem so complicated."
The late Dr. Henry Morris has correctly taken the point even further in his book,
Creation and the Modern Christian
. Morris wrote:
"The very idea of 'race' is strictly an evolutionary concept, though it did not originate with Darwin. Darwin appropriated it from previous evolutionists, and even gave his famous book (Origin of Species) the subtitle 'The Preservation of Favored Races in the Struggle for Life.' As far as the Bible is concerned, neither the word nor the concept of race appear anywhere in Scripture. The Bible teaches clearly that all people are of 'one blood...' This also is a fact not known or appreciated by most Christians. All the tensions and tragedies of racial conflicts stem from racist philosophy."
Imagine a nation, a world, where we see one another as coming from one couple, Adam and Eve. In other words, we see one another as we are – as God made us – all from one family – one blood. We're all of one race – the human race. What a tremendous platform for peace and racial harmony!
Yes, Forest's comments were spot on, especially for MLK Jr. Day – especially in honor of the man who said in his immortal speech on the steps of the Lincoln Memorial – "I have a dream, that my four little children will one day live in a nation where they will not be judged by the color of their skin, but by the content of their character."
Forest also said something else that upset the sensitivities of the uninformed. He said:
"There is no doubt that when Planned Parenthood was created, it was to destroy the entire black race. That was the purpose of Planned Parenthood. That's the truth. How the black community can't come together and see that and understand the fight against that, I don't know. How the white community can't come together and see and understand that and fight against it, I don't know either."
Was Forest right?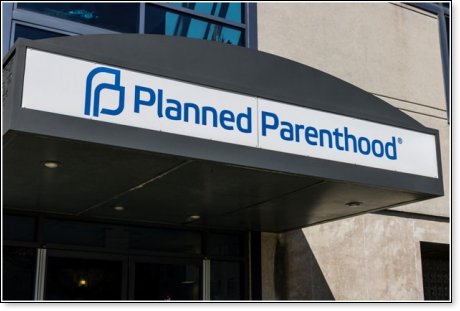 History's record is unambiguous that Margaret Sanger, the first president of Planned Parenthood, was its course-setter and played a profound role in launching the movement for so-called abortion rights. She was, despite the spin provided by pro-choice activists, a racist who saw abortion as a critical means for controlling minority populations. Sanger was a eugenics enthusiast who believed in the development of "a race of thoroughbreds."
Of course, this doesn't sit well with defenders of abortion, such as Susan Reverby, a historian at Wellesley College. When covering Forest's speech, the Raleigh News and Observer reported that Reverby told NPR, "Sanger's main argument was not eugenics – it was that Sanger thought people should have the children they wanted."
Really? Then how does one explain Sanger's own remarks? "Funds that should be used to raise the standard of our civilization are diverted to the maintenance of those who should have never been born," Sanger said. "More children from the fit, less from the unfit – that is the chief issue of birth control."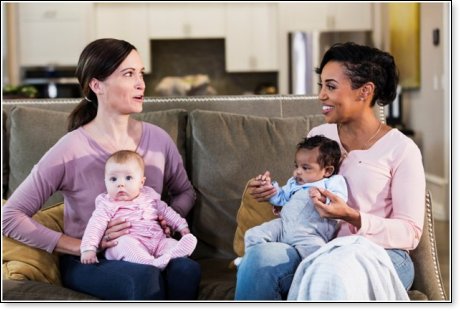 Slate
(magazine) superciliously dismissed Forest's statement about Planned Parenthood as no more than a contemporary politician playing to the fears of blacks, who want to deny them access to a particular wing of healthcare out of a disingenuous love for African American communities.
But Forest wasn't just playing on black people's fears if the CDC has reported that black Americans, who comprise 13.4 percent of the U.S. population, account for 36 percent of the abortions, which is nearly identical, 36.9 percent, of abortions among white Americans, who make- up a whopping 76.6 percent of the population. (Numbers from 2015 CDC report)
The point is not to say that everyone who is pro-choice is a racist, any more than one can legitimately say there are no pro-life racists. The primary point is regardless of any highly visible blacks or minority leaders that support Planned Parenthood, the abortion provider cannot extricate itself from its racist roots. Moreover, the black communities' embrace of abortion rights may have done more to advance the cause of white supremacy than it has to further the cause of racial equality.
As far back as 1978, Mildred Fay Jefferson, the first black woman to graduate from Harvard Medical School, a surgeon and political activist against abortion, echoed these sentiments when she wrote about black genocide. Jefferson said, "Abortionists have done more to get rid of generations [of black people] and cripple others than all of the years of slavery and lynching."
So, gubernatorial candidate, N.C. Lt. Gov. Dan Forest has hit on something here. And for anyone concerned with the facts, outrage is not the proper response. Forest was speaking the truth, and progressives, as well as conservatives, would do well to learn more about it.
© Rev. Mark H. Creech
---
The views expressed by RenewAmerica columnists are their own and do not necessarily reflect the position of RenewAmerica or its affiliates.
---