Wes Vernon
The attempted coup: Is this "it"?

By
Wes Vernon
August 21, 2017
"
Is Truth Dead?" That headline was blazed across the cover of
Time
magazine in April by a headline writer who stumbled onto what is actually going on.
This column has long been warning that years of threats, infiltration, and sellouts are making the United States ripe for a takeover by its enemies, longstanding as well as relatively "new."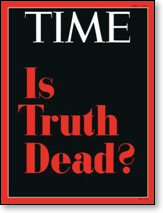 We may to be watching the destruction of America right before our eyes. It is difficult to avert our eyes to the possibility of an attempted overthrow of our government. One state senator from Missouri has publicly flat-out-out expressed the hope for the assassination of the duly-elected President of the United States.
Missouri State Senator Maria Chappelle Nadal issued that specific desire on her Facebook page. The uproar, including demands for her resignation by lawmakers from her own party and state, followed.
The tactics of hate, violence & calling for murder
One would have to be intellectually blind to ignore the Bolshevik tactics that the hard left is unleashing – not just against President Trump himself, although as just mentioned above, a public official has called for stringing him up (which would amount to emulating the process deployed by revolutionaries of the old school). Away with the formalities. A film once advocated the assassination of President George W. Bush. But that vile show was seen mostly in Canada. One step away from the goon squad? Are we approaching that point?
What we are witnessing is nothing short of an attempt to bring down the United States. The tactics being used have worked in other countries where they have been tried.
Complete with enemy propaganda
Lenin once said that when it comes time to kill the capitalists, the United States "will fall into our hands like over-ripe fruit." We have seen some significant ingredients of a freedom-snuffing revolution. One can imagine that, from the depths of Hell, an evil smile is on Lenin's face right now. It is tempting to wonder if an attempted coup in the U.S. is timed to coincide with the 100-year anniversary of the Russian Revolution of 1917 which gave us the Soviet Union.
ISIS too?
Indeed, the other main U.S. enemy takes credit for the recent
terror attack and murder
in Barcelona, Spain. That included people murdered by a truck being driven straight into a crowd. One report had 13 dead and at least 100 injured. ISIS claims credit for it. Vice President Mike Pence spares no words in placing the blame where it belongs: "Islamic terrorism." The United States and Europe – two mainstays of Western Civilization – have been under attack for some time.
One more thought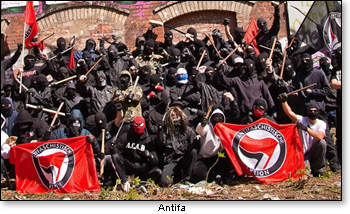 Does anyone believe it is happenstance that the violent, race-baiting KKK types showed up in Charlottesville (with little or no advance notice in the media) and were attacked by a hard-left violent fist- wielding group called Antifa. Could some agent/provocateur (paid or otherwise) have quietly made an arrangement for those two hate groups to end up at the same place, setting the stage for a real tinderbox?
There are some close-watchers of violent "coincidences" who have mentioned seeing some of the same people at violent riots on election night, at Trump's inauguration, at Ferguson, at the Travon Martin demonstrations. Those "close-watchers" credit the coincidences to the power and money of George Soros.
Small world, isn't it? Let's hope it doesn't go up in flames.
© Wes Vernon
---
The views expressed by RenewAmerica columnists are their own and do not necessarily reflect the position of RenewAmerica or its affiliates.
---