Wes Vernon
Would-be murderers: The left's latest protected class?

By
Wes Vernon
June 19, 2017
If you're a conservative, a Republican, a Trump supporter, a dissenter from the edicts enunciated by the Marxist-tolerating establishment, you may be targeted sooner or later by the haters in the left.
On the morning of June 14, 2017, an angry man stalked onto a suburban Virginia sports field in the Washington, D.C., area where Republican Members of Congress were practicing for their annual charity baseball game (Democrats vs. Republicans), which would be played the following night.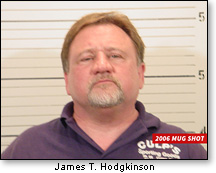 The angry visitor, identified as 66-year-old James T. Hodgkinson of Illinois, inquired as to whether the men on the field were Democrats or Republicans. When told the congressmen/players were Republicans, Hodgkinson said "Thanks" to the informant, who was unaware that he had just tipped off a madman who had murder on his mind. Whereupon the "hater on steroids" started firing at the lawmakers and their group. According to neighbors and others who knew him, Hodgkinson was consumed with unadulterated anger at all those who did not agree with his leftist politics. As his bullets were flying, the Illinois shooter injured several on the playing field, most severely Rep. Steve Scalise – third-ranking House leader as Majority Whip.
Because of his leadership position, Scalise was entitled to extra protection from the Capitol Hill police, who fired at the unhinged gunman. One male and one female police officer gave the madman a taste of his own medicine. The evil offender was injured in the shootout and later died of his wounds at the hospital.
Who was this man?
Chances are you have never met James T. Hodgkinson. But if you're a regular reader of this column, you're aware of the threat posed by his type of anti-conservative extremism. Possibly you've had some personal experience with the hate-infested personality he represents: crams his/her politics down your throat even without knowing you very well or at all. That person may not be fortified by or even using a weapon (as Hodgkinson was), but if you attempt to engage him in non-violent everyday conversation, he'll pounce with what he sees as an opportunity to pepper you with a blizzard of political clichés or Democrat Party talking points. You will be showered with all the poisonous blather about "the top one percent," "homophobia," "Islamophobia," etc., ad hominem, ad nauseum.
That's the kind of person James Hodgkinson was. But if you've ever had an encounter with his kind of over-the-top anger, you may get the eerie feeling that someone like that can get tired of harmlessly yelling and decide he can no longer remain physically "harmless." He
must impose his right to violent revenge
– perhaps inflict it on you just because you're standing there and very handy for his violence.
Anyone will do when the super-deranged can't get results from their frustration.
Can you discount it? No, but......
This is the kind of unraveling circumstance that calls to mind the fears of some of those who see a second civil war possibly not too far distant in the future. This time, such a bloody conflict could happen without the last such conflict's neatly carved out differences over repugnant slavery (although race could be one ingredient). This time, it would be far more complicated than that, or than having one conveniently carved out region of the country pitted against another clearly defined region as in the 1860s.
What would be the war cry of the 21st century's unhinged boiling over in the heat of the left's own hate and anger? "Kill the top 1 percent if you can find them"? Or perhaps the revolutionaries or anarchists would prefer spending an afternoon making target practice out of those whose political opinion supports today's "drain the swamp" politics?
Issues to be "thought through"
Bad enough that the unhinged left has lost its sense of proportion by trying to overthrow a duly-elected president because of its bitterness over losing a presidential race due to the incompetence of the Democrat candidate. Bad enough that the Democrat Party, whose political path is now driven by the leftward bias of today's "mainstream" media, has covered up the sellout drift of the (thankfully former) Obama administration, whose policies were almost uniformly pleasing or advantageous to America's enemies, while at the same time counter to the best interests of the United States.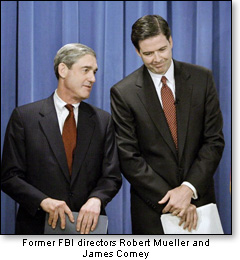 Compounding all this is that the same driven-to-distraction media has engaged in slander and smear campaigns that are further advanced by the current (formerly respected) Democrat Party as part of an attempted "silent coup," an illegal and unconstitutional move by a "special prosecutor" who has huge conflicts of interest as his staff is chock-a-block with donors to, attorneys for, and supporters of the Obama and Clinton operations. Furthermore, Mueller and fired FBI Director Comey, a key player in the case, are old buddies. When Mueller's name emerged as "special counsel," many were willing to give him the benefit of the doubt. No longer. He has a clear conflict of interest due to his relationship with Comey and appears to be building a one-sided case that appears to dovetail with the aims of the "silent coup."
The scurrilous attacks have reached the breaking point as a writer for the
Huffington Post"
– in a column later removed – advocated President Trump's execution if he is impeached and convicted. Add to that the public figures who have talked of "blowing up the White House" or have appeared on TV holding a bloody mockup of a severed head of the president, the baseball field assassination attempt, or the anonymous sources feeding the media false stories.
What the nation requires as the next order of business is the breakup of this emerging out-of-control "hanging party."
© Wes Vernon
---
The views expressed by RenewAmerica columnists are their own and do not necessarily reflect the position of RenewAmerica or its affiliates.
---