Wes Vernon
Schumer and Trump: Part of today's lion and lamb story (not)

By
Wes Vernon
April 18, 2017
President Trump has let it be known that he's willing to sit down and talk coalition-speak with some Democrats on the Hill – presumably some "reasonable" ones.
Oh, really? We need a definition of our terms here. How does one identify a "reasonable" anything, including, say, a "reasonable" Democrat? Let's consult Webster and see if we can get some insight on that, and determine if it comports with the behavior of the leader of the Democratic minority in the U.S. Senate, whose colleagues turn to for marching orders, which these days are arguably anything but reasonable.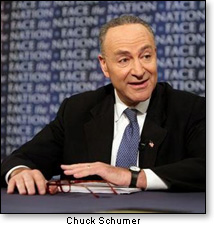 Webster's dictionary lists as one key definition of reasonable having a genial temperament
...um...No...that's not Senator Chuck Schumer, the Democrat leader and (in the opinion of many) a current Capitol Hill agitator. Couldn't sell that one? OK, er – How about "logical." Really? You've got to be kidding. No? OK. Webster next offers "judicious." Oh, please! There goes Chuck, toying with his liberal dictionary again. So, how about "moderate?" Thumbs down, eh? Again, doesn't fit? How about "sensible?" (Get out of town!)
Rules/schmools?
But that doesn't matter. Because sore loser Democrats have rejected our constitutional system of selecting our leadership like – well, when all 50 states get to vote for our president, those states collectively with the most electoral votes end up selecting the winner. Again, what's that?...What say you? Well, I understand you may not have been taught that in school but that's...What? You say you didn't think the folks in "flyover country" should have any significant say in who our leaders are – What? No, we can't just turn over a voting rights monopoly to New York and California and tell most of the rest of the country to take a hike.
The unhinged senator from New York
A few nights after the election, Chuck Schumer, minority leader of the Senate made a spectacle of himself by acting like a man gone bonkers in a five-star New York City restaurant. There he was screaming at Joseph Califano (veteran of Democrat administrations) and his wife Hilary (no, not that failed Democrat candidate for prez; this is the Hilary who is daughter of the late William Paley, founder of CBS). She was berated in a loud boisterous manner for having dared commit the heinous crime of voting for Donald Trump. When the Califanos tried to leave the restaurant quietly, Chuck (you don't walk out on me when I'm talking) Schumer followed them out into the night onto the New York City streets and continued venting his anger. Alas, it's not the first time New Yorkers have seen a shouter spout (incoherently or otherwise), wandering the streets of Gotham, appearing to make his last plea for whatever. 'Nother day, 'nother lost soul, I guess.
The other Hillary
Word has it that on Nov. 8, the night Hillary (yes, the candidate this time) lost the election, there was broken china or lamps or whatever within the Clintons' Chappaqua, N.Y., abode. That information – to no one's surprise – was reportedly spread by husband Bubba, 42nd president of the United States.
When "Madame Inevitable" is displeased, she can break dishes or scream. But at least (in the recent unmanaged anger), she was "out of it" in private. Senator Chuck Schumer prefers screeching inside and outside the confines of a five-star restaurant, right out in the open so the public can know what his Senate colleagues must endure.
Campus riots increase (Berkeley revives the sixties)
No citizen with respect for the rights of others to express opposing views would deny the legitimacy of law-abiding peaceful protests that do not infringe on the rights of others. But since the night of Donald Trump's election victory, the days of sixties Mario Savio, etc., have returned to the California campus in Berkeley. Extending into the new year of 2017, and also after the inauguration, there was violence reviving the "old days" when "free speech" meant (and still does mean more often today) free speech as long as it trashes everything American and/or good. No pro-American speeches, though. You see, that's "hate speech" and must be banned.
Like, for example, a planned speech by self-styled
Breitbart
"iconoclast" Milo Yiannopoulos at UC Berkeley. The event turned ugly, "as 1500 gathered, and were urged to "Shut Down Milo."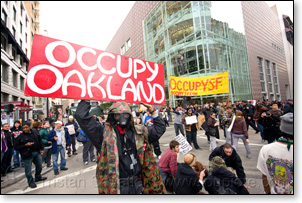 Heard this before
The chief organizers identified themselves on the web as
Occupy Oakland,
apparently organized on the model of the notorious
Occupy Wall Street
funded by left-wing moneybags George Soros. After the college administration called off the event, hundreds spilled out onto the city streets. There were beatings of suspected Trump supporters. After successfully haranguing the university administration into canceling the event, participants claimed, "We won this night. We will control the streets."
And so they will?
The perpetuation of violence sporadically ever since the returns were coming in November 8 has all the appearances of being driven by those who have rejected ballots and favor bullets (along with – heh-heh – a little ballot fraud) as a means of electing our leaders. They practice or advocate violence.
G. Edward Griffin, longtime author and commentator, opines, "We have seen violent demonstrations before, but something new has been added that is profoundly significant. It is the rhetoric of civil war and revolution."
Griffin has said, "When you look at the rag-tag bunch carrying placards and shouting obscenities, you may be comforted thinking they have no influence in the real power centers, but be mindful that street theatre is only half the picture. Classic communist strategy involves not one, but two types of revolution. The first is by force and violence (they call it a war of national liberation), but the other is what they call political and peaceful."
That is spot on. Not that everybody who is sucked into these hate-filled movements has that goal in mind. But some – often a majority – will be drawn into an ultimate unlovely goal. A future civil war in the 21st century America will not be North vs. South, as the last one in the 19th century. This one – when and if it comes – is likely to pit those who love America and its rights-protecting Constitution against those who hate America, its founding, and its values.
A war on more than one front
Chuck Schumer loudly scolding a Trump voter in a five-star restaurant is one thing. United States senators (and others of some prominence) have managed to get away with creating public disruptions well beyond that. We're talking about adult "true believers" (e.g., Soros and his ilk). More to the point is that the young "millennials" are "fresh baked" from academia with degrees, but have been inundated with Marxist theory at de facto indoctrination centers, complete with a momentum that seems to accelerate with succeeding generations.
Marxism or?
Whatever the identity of the influence that has turned out multiple generations of some who adhere to the Hate America left, it is possessed of a hard- boiled doctrine that imbues the young with an antipathy toward the nation that has given them what is arguably the freest and greatest opportunity society on the planet. Why?
Radio talk show host Rush Limbaugh recently studied the origins of the current-day phenomenon and told his listeners he believes today's violence bears a resemblance – in attitude – to political Islam. Yes, he takes the usual care to make sure he's not referring to any and all Muslims. But America's most listened-to radio talker takes note of the self-righteous anger displayed by those who try to force – under threat of violence – a uniform adherence to a left-wing doctrine.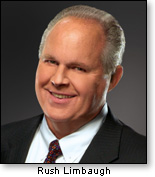 That school of thought, where the "give no quarter" approach is dominant, led Rush to deeper research. From that, he noted a similarity to the air-tight special brand of self-righteousness as practiced by followers of political Islam's advocacy of Sharia law – which (roughly defined) amounts to an effort to infuse Islamist Western legal and commercial theory with assumptions and actual ideological paths not adverse to Islamist goals. Rush has not shied away from the "T" word in discussing what moves the post-election threats and violence.
So which?
So we should name the enemy. Marxisim
and
political Islam hold the same determination to crush America; thus we should be wary of both. Under Marxism, you might end up in a Soviet-style Gulag. Under Islamist Sharia, you might ultimately be ordered to "convert or die."
Shut up or we'll destroy you
This is the way it works: The enemies of America – indeed, the enemies of free speech itself – have over the years designed multiple ways of shutting up anyone whose right to express a point of view is deemed "hate speech" (freely translated, anything with which the left disagrees. They have invented a language almost all their own.)
Most people don't wish to get into an argument with others if they know the discussion will get ugly or may become violent. If you describe homosexuality as – well – homosexuality, there will be some speech tyrant smearing you for "hate speech" because you failed, for example, to use the politically correct term "gay." Your speech critic will inform you that he or she was "offended" by your failure to "get with it."
Point #1 – "I'm offended" is not a reasonable argument. Point #2. The English language is the English language. Both terms for homosexuality are used interchangeably by people of different persuasions. But even so, no one that I know of was anointed with the sacred power to tell us how to talk. PS...My 1990 Webster relegates this definition of the word in question:
"gay
5
–
slang.
A homosexual person." Numbers 1-4 include definitions of the term as it was understood down through decades (celebrating happiness, etc.)
Which leads us to Middlebury
Founded in 1800, Middlebury has been a small college in Vermont, enjoying a sterling reputation as a private liberal arts institution. As of the latest count, Middlebury had enrolled 2,526 undergraduates from all 50 states and 74 countries.
You would think that the obsessed Marxists would be satisfied to leave such a peaceful academic setting alone and focus on the large cities where the left historically has found a more welcoming populace. However, in its later years, the state of Vermont was targeted by the left as a test case to see if its crusty conservative reputation could be changed. (It was one of two states that cast its electoral college votes against Franklin Roosevelt and his New Deal in 1936.)
So the left used its tried and true strategy for diluting a community's conservative populace: infiltration. A concerted effort (a "trial balloon," you might say) was undertaken to see if converting the political outlook from conservative to liberal in a quiet, happy, small state – one whose main educational institution was founded by Congregationalists with high educational standards – could be accomplished.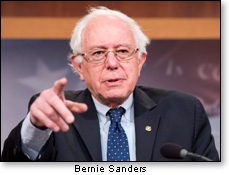 The changes
These days, when I think of contemporary Vermont, I think of Bernie Sanders, a self-acknowledged socialist. Even today's far-left Democrat Party is not extreme enough for him.
Nor has a Vermont company been able to shake its leftist reputation notwithstanding it traffics in ice cream, and who doesn't like ice cream (preferably devoid of politics)?
In an earlier day, my familiarity with Vermont was derived from knowing one of the state's Middlebury graduates, a native son. A more thorough Vermonter of that day would be hard to find. Lyman Tobin was a very special professor.
But by the time he graduated from Middlebury, he'd been offered some time in a position on Broadway. Show business and the drama that follows were a natural outcome for one whose respect for the fine points of the English language included properly dotted I's and crossed t's. He was also a very special human being. I recall when I was a student of his at the Browning School (in New York City, K-12), Mr. Tobin – as Browning's third headmaster – would open the day's activities by reading a passage from the Bible.
And beyond that
Lyman Tobin was an English teacher at Browning, where I was a student in high school. At first I was slow on the pick-up as a "budding writer." But he patiently nudged me, and one day my potential manifested itself, in his judgment. To Lyman Tobin's satisfaction and certainly mine, his patience had paid off as the sudden burst of my previously hesitant writing knew no end. I was writing anything and everything: columns on current events, book reviews, whatever. And all because this kindly, patient, extremely talented professor stuck with me until I threw caution to the winds, and – as he recognized – brought out my "inner self." He was a significant mentor.
But that's not all
It turns out that the late Lyman Tobin was willing to share his tutorial talents with others outside and also inside the Tobin family. Regarding the latter, we could cite Philip Tobin, cousin of Lyman. Philip had done time in the armed services, and as a result had some catching up to do on studies in order to reach his professional goals.
Lyman Tobin, an exemplary member of academia who put his talents to the business of helping others, aided the younger Philip in his pursuits.
Middlebury: then and now
Philip Tobin told me – in answer to my inquiry – that his elder cousin would be "appalled" at the rioting and threats that, early in 2017, marred the reputation of Lyman's beloved Middlebury, of which he had fond memories.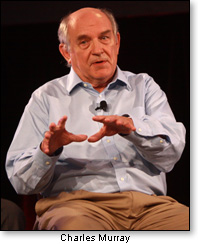 Not the Middlebury of previous times
For example, early this year, Charles Murray, the controversial author whose 1994 book
The Bell Curve
continues to stir intense debate nationwide, caused a riot and many acts of violence a few weeks ago on the campus of respectful and normally calm Middlebury, where heretofore the right of inquiry had been honored. One of the victims of the violence was liberal Professor Allison Stanger. The physical violence at the school did not stop when Dr. Murray's talk had to be stopped.
The mob, however, was not appeased. They followed Dr. Murray, Dr. Stanger, and their dinner guests to a restaurant – off campus – where they pursued, breaking windows, shaking an automobile carrying the guests, and twisting Dr. Stanger's neck, ultimately necessitating a trip to the hospital where she was put in a neck brace.
Appalled? No wonder
And they wonder why there are concerns that these goings-on may be a prelude to a second Civil War.
© Wes Vernon
---
The views expressed by RenewAmerica columnists are their own and do not necessarily reflect the position of RenewAmerica or its affiliates.
---