Wes Vernon
Coming November 8: Direct confrontation at the polls? "Early voting": Encouraging fraudsters?

By
Wes Vernon
November 1, 2016
Within 10 days of the bitterest presidential election in the memories of many Americans, FBI Director James Comey re-opened an investigation that weeks ago he declared "closed." The case involved alleged national security breaches on the part of a "careless" secretary of state, Hillary Clinton, now one of the two major party candidates in this year's race for the nation's highest office.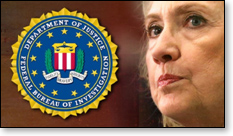 Now what?
As I write, the chattering class is chattering in wonderment of what on earth gives. We don't, as of this moment, know what this is all about.
Some figure that the Trump campaign – which presumably could gain from the fallout here – could just as easily suffer a shock of its own, if the FBI were to turn around and say something to the effect of, well, we didn't know exactly what potential this new information held, but now – guess what? We've looked closer and found it's not serious enough to persuade us to change our former conclusion that we couldn't imagine any "reasonable prosecutor" taking the case.
Meanwhile on related fronts
Reports are claiming the Obama Justice Department is trying to intimidate anyone – voter or election official – who calls out fraudulent, or attempted fraudulent, voting.
At this time, "early voting" is drawing a reported one tenth of expected voters to the polls in advance of Election Day. That alone shows the downside of hectoring people to the voting booth before the final decision day, only for them to find out they will be shut out of the right to switch their vote and cast a ballot based on all events relevant to the one and only decision day.
Attorney General Loretta Lynch is accused of trying to slow efforts to expose voter fraud across the country.
Fraud enabling
One can easily understand how "early voting" can play either an assisting or a nuisance role in the well-oiled (50-year) vote cheating operation. Others believe the fraud or attempted fraud can work under either scenario – same single day voting for everyone, or casting ballots over several days (requiring larger staffs of poll workers, etc.). We think early voting compounds the problems already evident with ongoing efforts to guard against determined vote fraudsters.
It's happening?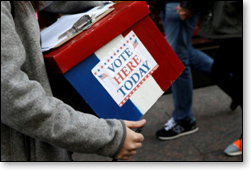 What is wrong with having one Election Day where everyone votes once? For our first two centuries, we made do with "absentee ballots," where in most cases an excuse was required, if not always strictly enforced. Still a possible source of cheating, but not on nearly as grand a scale (and besides, there was not as much – if any – organized nationwide cheating – or anything like there is today). Vote-stealing as a "way of life" in that era seemed reserved for Chicago and a few other big city machines which Americans would make jokes about as "cemetery precincts," and then go about their business.
When the day arrives in this digital age that vote-stealing on a national scale can be accomplished with the simple push of a button, then we will have another new (already suspected on a smaller scale) issue.
The good guys strike back
In more recent years of technical and digital advancement, journalist John Fund, for one, has practically made a career of exposing the spread of vote-stealing as a nationwide phenomenon – notably with his books "Stealing Elections" and "Who's Counting?" Add to that such additional shoe-leather digging as exhibited by the likes of Project Veritas and WikiLeaks, and we have before us fully documented evidence of a nationwide operation whose reach has little respect for the urban/rural divide.
The well-intentioned strike back
Comes now a Montana-based group called the Oath Keepers – whose intent, the
Washington Post
tells us, is to keep the voting honest. Comprised mainly of former military and law enforcement officers, they are urged to "blend in" with the voters and do "incognito intelligence gathering" and "crime spotting" at polling places nationwide on November 8.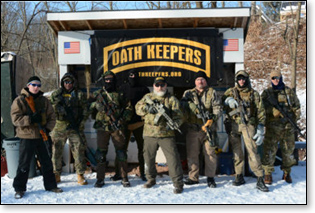 Of course, in our currently deeply divided nation, no organized effort escapes a counterpart. A Washington D.C.-based group,
Lawyers' Committee for Civil Rights under Law,
wants the Oath Keepers to come under investigation by Obama's Justice Department. The D.C. lawyers' group accuses the Montana "others" of "intimidation."
It's likely that normal people would shrug and say something on the order of "nothing to fear if you're not pulling any monkey business," about which – come to think of it – the lawyers might recall the following:
"Intimidation": Now where did I hear of that at the polling place? Oh, yes! One recalls a polling place in Philadelphia in 2008 when an obviously well-organized intimidation group gathered, threatening any easily recognized non-Obama voters from entering to do their civic duty, only to be called "crackers."
The outgoing Bush administration Justice Department wanted to prosecute the offenders who had actually discouraged some would-be voters from entering and exercising their constitutional right to cast a ballot. But then the Obama Administration's Attorney General Eric "Nation of Cowards" Holder took over, and you will never guess what happened. Poof! Slap on the wrist, and it magically went away. Gee, wonder how that happened.
© Wes Vernon
---
The views expressed by RenewAmerica columnists are their own and do not necessarily reflect the position of RenewAmerica or its affiliates.
---