Wes Vernon
The EU Brexit: The Brits strike a blow against world government?

By
Wes Vernon
June 30, 2016
When the British pushed back last week against years-long attempts to form a world government under the radar, few of them realized that the reason their rejection and resentments of the authoritarian ways of the European Union (EU) may have been closer to the truth than even they imagined.
However, they were clearly done with being told what to say, what to wear, what to think, and what to tolerate.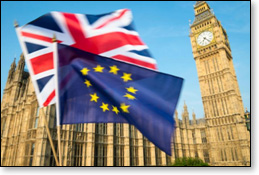 The British people had been told in so many words and actions to tolerate these and other insults in the drumbeat of pressure to take in migrants, along with other intrusions into the culture in which they had been raised in their proud nation. 52% of voters in the British Isles knew what the EU really was. They also apparently knew enough Yankee-speak to say, "We're outta here."
The politically correct examples cited above may be old hat by now to our British cousins, as other such offenses may be "on the way." But most of them who voted "sounded around the world loudly and clearly" that they don't like it.
But they understand basics
All of these issues and more reflected what they saw as a threat to their sovereignty, but also an instance where they were being herded to give up their British ways on several fronts. Unbeknownst to most of them, but likely suspected by perhaps a large minority of their numbers, they had incurred the wrath of larger forces whose ultimate goal is world governance, to which the bulk of the population of the globe would bow down and obey.
The judge lets loose again
Speaking – again – from America's gut, Judge Jeanine Pirro, on her weekend commentary, was lobbing even more tell-off hellfire than usual. Just for good measure, she predicted that Donald Trump would reap political benefits in his U.S. campaign.
Whether Trump actually wins the White House in the November election may be unknowable and unpredictable to many of us, but the judge proclaims the New York developer likely a winner here. Makes some sense when you think of it. After all, The Donald in the USA and the Brexit voters across the pond have some of the same adversaries: what Judge Jeanine believes to be the purveyors of "mumbo jumbo internationalist garbage."
The Iron Lady warned us
Margaret Thatcher, that tower of strength matched in Britain's 20th century by few others, was concerned about what she saw as the plans for the EU being promoted during her tenure as the UK's Prime Minister. It can be said she was skeptical of the idea of British involvement in the EU right from the beginning.
She once quoted approvingly from the mid-19th century German statesman Otto von Bismarck, who had remarked:
"I have always found 'Europe' in the mouths of those politicians who wanted from other powers something they did not dare demand in their own name."
In fact the late UK leader Thatcher added that she had always found that to be her own experience, as well. As the three-term elected PM put it in her memoirs, "The concept of Europe has always, I suspect, lent itself in large measure of humbug."
Worthy of mention
We should perhaps note here that Mrs. Thatcher, whose political skills included an ability to be understood by people from all walks of life, derived many of her ideas from the iconic Austrian and British economist F. A. Hyak, also widely respected on this side of the Pond by such of our own icons as Milton Friedman.
Mrs. Thatcher's "humbug" comment was not just a reference to national leaders – she went on – it was "(especially now)
a great array of group and class interests [that] happily disguise[d] themselves beneath the mantle of synthetic European idealism. Thus we find an almost religious reverence for 'Europe' accompanied by a high degree of distinctly materialistic chicanery and corruption."
What Thatcher was likely referring to there was the idea, bandied about the Continent post-World War II, and pushed by powerful interests (some benign, others less related to the permanent good) of a supra-national structure by which, for example, France and Germany would be locked, and where future wars in Europe "would be impossible." Such linkage would be economical at first, but also "incrementally" political too.
The federal super-state, Thatcher warned in 2002, could in fact be creeping up on the Western world; her implication is rooted in European history and, in part, cites the impossibility of democracy flourishing in the long run.
The old Yankee saying?
Judging by the Brexit vote last week, it appears Thatcher's concerns of 14 years ago have in 2016 caught up with the everyday fears on the streets of Britain. Note this from her volume "Statecraft":
The EU's
"attempts to play a role on the world stage have been universally embarrassing. Perhaps the most significant shortcoming of the fledgling super state is that it will not, indeed ultimately cannot, be democratic. This has nothing to do with the much-discussed 'democratic deficit,' which usually refers to the alleged disparity between the power wielded by the Commission and that wielded by the European Parliament. In fact, this is based on a false premise. [The truth is] the Commission and the Parliament share the same federalist agenda – and it is not democratic.
That old tower cited again
Additionally, Lady Thatcher, as she was known post-retirement, believed the real reason there can be no functioning pan-European democracy was that there existed no pan European public opinion.
The practical side
A very simple reason (often overlooked by others) that the EU was destined to fail in its openly stated mission of "unifying Europe" was outlined in the former Prime Minister's memoirs:
"No matter how many attempts are made to create links between the political parties of different European countries, those parties know they have to campaign on...national programs and issues" of concern in their respective backyards.
She reminded her readers the European countries are "extraordinarily deeply divided by language – no fewer than twelve main languages are spoken among the present members."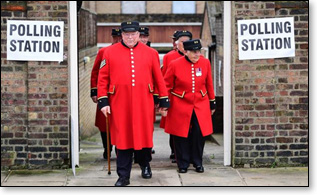 The culture
While some might relegate culture to second or third tier rating, the British (Brexit) and Americans too (Trump supporters, whatever ultimately happens to The Donald's campaign) give voice to substantial opinion in both nations that their country is getting away from them, and for a variety of reasons. Culture is at the root of both campaigns.
BTW, there is also a snob factor in both the anti-Brexit and anti-Trump precincts, as they peer down their noses at ordinary voters who question the establishment's presumed right to order them around.
In reference to Britain, it is perplexing that Margaret Thatcher was reviled by a noisy but demonstrative minority of her countrymen who shamefully trashed her on the day she died, and also before then. She won three elections to her kingdom's highest political office and played a pivotal role, along with Ronald Reagan and Pope Paul, in bringing down the "evil empire" built by the Marxist plague – arguably the worst threat of the 20th century.
One more Thatcherism on "Europe"

"
Europe in anything (other than a geographical sense) is a wholly artificial construct. It makes no sense at all to lump together Beethoven and Debussy, Voltaire and Burke, Verfmeer, and Picasso, Notre Dame, and St. Paul's, boiled beef and bouillabaisse, and portray them as elements of a European musical philosophical artistic, architectural, and gastronomic reality. If Europe charms us, as it has so often charmed me, it is precisely because of its contrasts and contradictions, not is coherence and continuity."
In praise of Ronald Reagan


Margaret Thatcher, as one would expect, covered a lot of issues in this memoir. Though we would not necessarily expect her to draw on the Wisdom of the Gipper on this issue of the EU under today's circumstances, we point out that on the introductory first page, she wrote the following: "This book is dedicated to Ronald Reagan, to whom the world owes so much."
Unlike a certain successor, President Reagan likely would not have presumed to tell the British people how to vote. Note, however, that much of the language used by the Iron Lady in this volume bears a similarity to the Reagan approach to the world at large.
© Wes Vernon
---
The views expressed by RenewAmerica columnists are their own and do not necessarily reflect the position of RenewAmerica or its affiliates.
---