Wes Vernon
The "new" Constitution: Traps for the right?

By
Wes Vernon
January 14, 2016
There are several separate efforts under way to make changes in the Constitution of the United States. Two in particular are of immediate concern:
1 – The thundering silence by the media over the well-funded leftist effort to call a constitutional convention "by 2020" is in itself scary enough. Its potential for upholding basic American freedoms is not good. That would be by design of the leadership of this freedom-averse organization, controlled by a leftist elite, and funded by billionaire George Soros. If the U.S. goes down at the hands of this crowd, It would be no accident.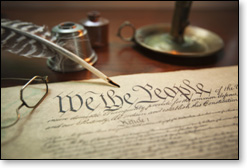 The "plot" thickens
2 – However, at the same time, there is also a project on the right that – however well-intended – could lead to similar undesirable results. That would likely be accidental and in spite of the leadership of this more freedom-oriented operation.
The problem: From what we can discern, the "bad guys" (the first group) here are better-funded and better organized and cohesive than the "good guys" (the second group.)
Playing around with freedom's bedrock?
Again, as mentioned before (
see this column "The silent issue for 2016: shall the Constitution literally die?" – 1/5/16),
the Constitution itself provides the path to follow for anyone or group that wants to amend the Constitution. It is done basically through a method that passes the tests of both popular support and careful consideration. That is not what George Soros, whose money is heavily invested in
The Constitution 2020, has in mind.
He and his acolytes are on a different wavelength – one that has little patience with the Constitution's methodical approach to balancing popular will and stable government. He and his huge list of contributing supporters will have none of it. What they envision is a hostile takeover.
Out the window
There is much speculation as to whether Barack Obama will actively participate in this once he leaves the White House (if he
does;
he surely does not want to let go of his power). He just might very well find himself as an official mover in this post-presidency mischief, maybe chair the convention, then act as chief enforcer thereafter. Everything about the Constitution that enables you to live as a free citizen would be gone...out the window.
And that means
Just for starters, you can be certain that
The Convention
2020 people regard as "hate speech" any open advocacy of traditional marriage, the free market, calling our enemies who they are, or enforcement of immigration laws. Call it whatever they will, free speech that we have been taking for granted would be circumvented – effectively banned. And that is only one example of many of what we can expect to see attempted under the 2020 "amended" Constitution.
How will they impose their diktat? Likely the way they often do: Destroy those who dissent, and see to it they are ruined personally, professionally, politically, and socially.
A trap for those who love America
For years, freedom-loving Americans have advocated constitutional amendments on all sorts of issues – i.e., requiring balanced budgets; upholding traditional marriage; clarifying and strengthening the right of law-abiding citizens to own a gun; religious freedom; protecting free speech; and so on. Today, there are several organizations that support all those things and other worthy pro-American causes. One of these is Citizens for Self-Governance That's
good n
ews, right? Well, uummmm, on paper and in their hearts, yes...But....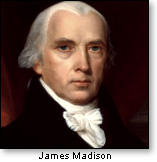 Here's the problem
These are all worthy goals. However, how do we know that a special convention – even one with the right goals in mind – won't end up being hijacked by its enemies? If the very thought of a special convention caused our fourth president, James Madison, to "tremble" for that reason, what gives anyone the idea that a constitutional convention in this very philosophically-divided 21st century would not end in disaster?
OK, but.....
Yes, I know there are good people who favor a convention that would push back and try to make sure any pressures, maneuvers, or infiltrators don't throw the proverbial "sand in the gears" at a pro-American convention. But will that well-intended push-back, no matter how vigilant, be sufficient to prevent a bad outcome?
The governor of Texas.
Texas Governor Greg Abbott, according to an AP story appearing in the
Austin America-Statesman,
has called for a convention of states to consider nine amendments:
1 – Prohibit Congress from regulating activity that occurs wholly within one state.
2 – Require Congress to balance the budget.
3 – Prohibit administrative agencies from pre-empting state law.
4 – Prohibit administrative agencies from creating federal law.
5 – Allow a two-thirds majority of the states to override a U.S. Supreme Court decision.
6 – Require a seven-justice super-majority vote for the U.S. Supreme Court to invalidate a democratically enacted law.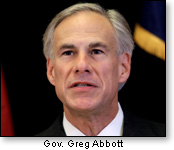 7 – Restore the balance of power between the federal and state governments by limiting the former to the powers expressly delegated to it in the Constitution,
8 – Give state officials the power to sue in federal court when federal officials overstep their bounds.
9 – Allow a two-thirds majority of the states to override a federal law or regulation.
Too much? Your alternative?
The question comes down to how much longer Americans are going to tolerate a president – any president now or in the future – who assumes lawless powers and dares Congress and the American people to do anything about it.
On the other hand, the last thing we need is anti-Americans writing a new Constitution for us, either through a gathering of malicious intent, or a "good guys" gathering that is hijacked.
In either event, there's not much time left. People with tremendous influence want our America dead. These may be the "last days," officially or de facto.
© Wes Vernon
---
The views expressed by RenewAmerica columnists are their own and do not necessarily reflect the position of RenewAmerica or its affiliates.
---