Wes Vernon
Did lawmaker hand Rush the cat out of the bag?

By
Wes Vernon
October 10, 2015
During this week's turmoil over the Republican would-be successors to House Speaker John Boehner, the Ohioan retracted his earlier timetable for leaving the top House position and also exiting Congress itself at a fixed date this month.
All that is out the window, as is any evidence that anyone now touted for or running for the job has a lock on the required 218 votes to succeed.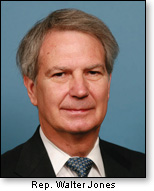 There is a reason for that: few want the job. The profoundly anti-establishment congressman still running, Daniel Webster (R-Fla.) – who has the backing of the 30 to 40-member House Freedom Caucus at the time of this writing – apparently lacks the 218 votes solicited to win the (postponed/canceled) House floor vote October 29.
A couple of days ago, Rep. Walter Jones (R-N.C.) challenged anyone who runs for House leadership to back out should he/she have any scandal in his/her closet. That recalls the story of Bob Livingston (then R-La.) who was discovered to have had an illicit affair, which then ended Livingston's 1998 effort to succeed Newt Gingrich as Speaker.
On Friday, Rush Limbaugh opened his program raising rumbles about "Kevin McCarthy (R-Calif.) and Renee Elmers (R-N.C.). When the talk show host (returning to his radio show after a three-day cold but still battling the sniffles) was told the implied information was not public (at least not yet), he expressed shock, linked the story to a British newspaper, and then more or less pretended to re-start his program. He later heard from a caller who claimed the "rumor" was not accurate. Elmers – BTW – has a conservative voting record, though she is distrusted by some of her conservative colleagues
Another bit of new information came Friday morning when Rep. Darrell Issa (R-Calif.) said that Rep. Jason Chaffetz (R-Utah), another Speaker candidate, had made no new progress in his effort to step into the No. 1 position. Issa, a high-profile House member, said that Chaffetz got his job from Boehner by "saying he would shut down that rancor that was going on," and added that the Utahn's early desires to build government accountability during his freshman years have been de-emphasized since then, and "he took a break from that."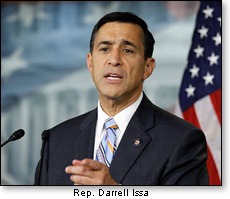 Issa also said he himself might consider running. Issa's comments were quoted by the "Political Cornflakes" column in the
Salt Lake Tribune.
Chaffetz indicated he would step aside, however, if Rep. Paul Ryan (R-Wisc.) were to jump into the fray. Ryan – the 2012 GOP VP candidate – disclaims a candidacy for Speaker now.
Meanwhile, Congressman Webster of Florida continues to build on his backing of the Freedom Caucus to line up the hoped for 218 House floor votes. One member at a time, he says.
© Wes Vernon
---
The views expressed by RenewAmerica columnists are their own and do not necessarily reflect the position of RenewAmerica or its affiliates.
---