Wes Vernon
You were warned: now will you fight back? (Meeting the challenges)

By
Wes Vernon
July 13, 2015
President Obama's trusted community-organizing mentors have "drawn up a plan to implement one of the most outrageous attacks on free people ever known in the English-speaking world." Further: "Mix a little communism and fascism, and you have the perfect recipe for Mr. Obama's grudge-driven payback agenda."This time, he wants to take control of your neighborhood.
Those warnings appeared in this column on October 15, 2012, nearly three weeks before an election wherein the voters still had ample time to consider that they just might have the opportunity to toss a would-be tyrant from office.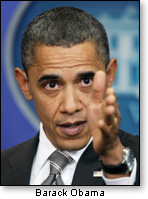 The president went on to win anyway, and thus continued to meet behind closed doors in the ongoing plot to control who lives in your neighborhood. Normally, presidents accepted that how you and your neighbors live in your own community was none of a president's business. But then what did we know? That was when America was still America.
You were warned
Our research on this sneak attack on your neighborhood (planned behind closed doors at the White House, and not to be made public until
after the 2012 election)
was based in part on the book S
preading the Wealth: How Obama is Robbing the Suburbs to Pay for the Cities.
Therein, the author, Stanley Kurtz, a Senior Fellow at the Ethics and Public Policy Center, outlines the aims of the Obama agenda (one that was formulated in secret
before that election):
1 – Force suburban residents into densely-packed cities by blocking development of the outskirts of the metropolitan areas, and then discouraging driving through a blizzard of taxes, fees, and regulations.
2 – Move the poor out of the cities by imposing low-income housing quotas.
3 – Export "a regional tax-base sharing" scheme whereby a portion of suburban money flows into a regional pot "redistributed to urban and less well-off inner ring suburbs."
"Fool me once" shame on you (but twice?)
Never mind those irate citizens who bothered to show up at the voting booth in 2012 (minus millions of Republicans/conservatives who stayed home): the end result is he is still there, and engaging in precisely the conduct which was foretold, and he no longer has to care about what the voters think.
Compounding the offense
Kurtz outlines in detail the very deep dark plotting that has been going on at the White House all during Obama's first term (when he still had one more election ahead of him) cynically pretending to support the ethos of a free country which he intended to "transform" into something that might resemble another country.
Power behind the push?
The leadership of Mr. Obama's war against the suburbs is very much of the mindset reflected in the thinking of Michel Kruglik, a major leader in the group Building One America (BOA) and Barack Obama's community-organizing mentor from their Chicago days: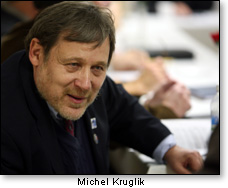 1 – Force suburban residents into densely packed cities by blocking development of the outskirts of metropolitan areas, and then discourage driving with a blizzard of fees, taxes, and regulations.
2 – Move the poor out of cities by imposing low income housing quotas.
3 – Export a "regional tax-base sharing" scheme whereby a portion of suburban money flows into a common regional pot, "redistributed to urban and less well-off inner-ring" suburbs.
Shhhhh
The plot arguably goes back to Obama's first year in office, with congressional passage of his stimulus package (which the president apparently viewed as granting him the authority for his war on the suburbs).
In his book
The Promise
, Jonathan Alter cites a very brief conversation at a White House party celebrating the event: A congressman approached Michelle Obama and said the legislation was the "best anti-poverty bill in a generation."
Michelle's response was: "Shhhhh!" Obviously, she did not need to explain that it was not prudent to let the word out that lawmakers (some from suburbia) had just authorized a power grab (however unwittingly). And you thought congressmen always read bills before voting on them? Really? Remember Obamacare?
Hiding from the public
In
Spreading the Wealth,
Stanley Kurtz relates a hush-hush meeting in the recesses of the Wardroom, a small White House dining room in the West Wing (not available to White House tourists of course). The meeting had been organized by Kruglic and his Building One America. It was a "huddling" of "a clutch of high-level community organizers and liberal foundation officials." They knew this had been a historic day. Some in the room "were almost giddy with excitement."
The White House photos reflected poignant moments, as the meeting was a happy reunion. After all, it had been more than 25 years since Obama had earned his stripes under the tutelage of Kruglic and two other organizing bosses on Chicago's South Side.
The purpose of this proposed revolution in America's governmental and social structure, author Kurtz notes, "is the redistribution and equalization of income."
The meaning of the sneak attack
This is a direct threat to the federalist system that has carefully divided prerogatives of the federal, state, and local governments so as to avoid tyranny from the top and where would-be tyrants are held in check. Who can avoid the conclusion that this is – to put it mildly – a power grab enabling the federal control of every local community, ensuring that the bourgeoisie/voter would no longer be able to fight back (against the current administration) at the ballot box.
Very little input from Americans
Chuck Spelvin – this column's composite middle-class American who pays his taxes, works hard for a living, takes care of his family hoping his own government won't stab him in the back, tries to be a good citizen, and minds his own business – is about to get shafted. After all, very few outlets of the media have kept him informed of this radical takeover of America.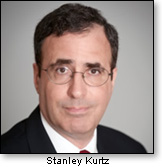 Little does he know that once the ethic of local control is obliterated, suburban municipalities will erode and, as Kurtz warns, local businesses will flee. As the anti-suburban crusade goes federal, the economy goes to the dogs. Spelvin's problems and those of his family multiply big time.
Speaking of which
Though ABC, CBS, and NBC missed or played down the more recent post-2012 story of the anti-suburban war, Fox News anchorman Bret Baier was all over it, reporting the president is "using the power of [taxpayer-provided] purse strings to do it."
Baier's correspondent Rich Edson explained the administration intends to convince local communities to build affordable housing and spend on other initiatives in areas supporters say have "better schools, other public facilities and infrastructure."
"Out of the bag"?
Finally, just this past weekend, now that the proverbial "cat is [sort of] out of the bag," President Obama himself went on TV and discussed his invasion of our neighborhoods scheme in disingenuous terms.
He knows Americans don't fall for the propaganda of the supposed goodies that await us when the Chuck Spelvins out there (and the rest of middle America) will act alike, do alike, and think alike whether we like it or not. Only we can bring our America back. We don't know what else they're planning, though at this moment our imaginations are capable of running wild. Shhhhhhh!
© Wes Vernon
---
The views expressed by RenewAmerica columnists are their own and do not necessarily reflect the position of RenewAmerica or its affiliates.
---