Wes Vernon
Super-lawyer Levin offers legal battle against anti-free speech regulators

By
Wes Vernon
February 17, 2015
In less than two weeks, the Federal Communications Commission (FCC) is scheduled to announce its intent to deprive you of your right as a citizen to have access to the internet without government interference. But you're not supposed to know about it.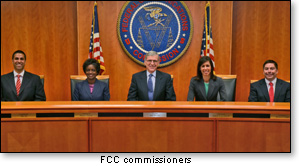 The internet has succeeded in ending – or at least sharply curbing – the old TV news monopoly – ABC, NBC, and CBS. As a result, Washington has concluded that democracy is fine, but – don't you think this is just a little too much democracy? The broadcast legacy carbon copies were handling the news just fine. You humble taxpayers can get lost. Scat! Shoo!
You see, this is very much Obama's Washington. He deems it
his
right to 1 – shut you up; 2 – keep you in the dark as to what the administration is doing to deprive you of the your basic rights to seek information to which you are entitled; and 3 – impose punishment on whistleblowers inside government who dare spill the beans on any inside activity aimed at keeping you uninformed or sneaking past you any government mischief that is to your disadvantage.
In that regard, government rules have often been cemented into regulations in such a way as to make it difficult to inform mere taxpayers who foot the bill for the salaries of those same regulators.
Case in point
When the Founding Fathers drew up our constitutional republic, they knew that – as had been demonstrated for centuries – people who acquire excessive power in (and out of) government are not usually inclined to be super-cautious about observing the legal and reasonable boundaries to their influence over your life. There is just too much temptation to find a loophole in the law they can use to bypass the restraints on boundaries of their influence.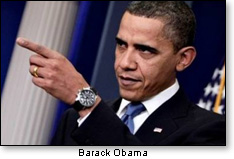 In fact, even way back then, they may have envisioned an Obama-like authoritarian someday occupying the Oval office complete with pen and phone, and declaring he can assume power at will. Although the president nominates and sends to the Senate the names of his designees for FCC Commissioner confirmation, the regulatory agency is designed for bipartisanship – in Obama's case, 3 Democrats (right now, the president's party) and 2 Republicans (the opposition party).
So what to do?
The reader will no doubt notice that in referring to the power of the government and the media, we may appear to be speaking of them interchangeably as if they were one and the same. They are not, of course. It just seems that way – not just in the ideological sense (as in the old "liberal media" mantra), but in many other "conventional wisdoms" as well. The echo chambers at times can be deafening.
No surprise here
So with this well-established background, along comes the internet, whereby millions of Americans are empowered to access almost any kind of information, sports event, entertainment, or research that they want. Author/scholar George Gilder prophesied back in the eighties that individual choice would adapt to every taste in homes and offices all over America. Result: Today's digital America.
Well, many of the entertainment and journalistic movers and well-established powers within the communications industry simply adjusted and made the best of it. Some have been able to advance their careers, others have not. To them, the digital era is an unwelcome intruder.
Media forces are probably least able or inclined to greet the new empowerment of the masses with aplomb. They have had the power to themselves and they want to keep it.
The "showdown"?
Match that with a White House occupied by perhaps the most power-conscious head of state in U.S. history, who believes his fellow countrymen have it too easy anyway. Let them learn how the rest of the world lives. They are therefore undeserving of easy access to something so advanced as the internet. Worst of all, this new technology allows everyday Americans (i.e., voters) easier access to an understanding of who their leader really is.
What?! The great unwashed have more independence...and much less reliance on this man to manipulate their lives? This is heresy! This will not do.
No more "Mr. Nice Guy"
The Obama-controlled FCC – Oooooops! Explanation required again. Make no mistake. This agency – supposedly "independent" – is
de facto
controlled by the president, and is set to adopt this internet power grab on February 26, just ten days beyond the posting of this column. The proposal – crafted behind closed doors – would extend the president's already considerable control, largely through tax increases on the various phases of supplying internet service to the public.
Don't tell the children?
The document which prompted Commissioner Ajit Pai to hold a news conference and go public, runs 332 pages. It is clearly an unbridled plot to silence dissent against the incumbent administration. $11 billion in new taxes, according to the GOP commissioner, who cites a study by a left-leaning group. It affects you, it affects me. It affects everybody who uses the internet.
It represents "a monumental shift in government control of the internet," he asserts, "and the American people are not going to be able to see it until after the FCC votes on it." BTW: Brace yourself: It contains nearly, if not completely, "every detail of the president's plan."
The carnivorous maw of the taxman
"We open the doors to new taxes," Mr. Pai explains. "And the way we do that is we open up the door to new taxes by reclassifying broadband service; essentially it's just another telephone service. And after we've adopted [it] February 26th," he adds, "that bill is going to skyrocket because by law, we have to start assessing broadband fees, universal service fees. And that's just for rates," Commissioner Pai tells talk radio host Mark Levin, "There are [also] all these other things in the dock [including] the FCC micromanaging the service plans you're allowed to choose from. It's a document that goes well beyond whatever I imagined the administration would propose," according to the GOP commission member. Again, the minority Republicans, who will vote against the power grab, are expected to be outvoted 3-2.
Seen this movie before?
Here's the way it works: inadequate time to read the bill; don't allow enough time for the public to consider it. Sound familiar?
In response, Mr. Pai notes, "I've heard from a lot of people who are amazed at how the process [of this rulemaking] and the substance of it" are very reminiscent of how Obamacare was rammed through. Bingo! (Hurry! Shove it out the door for a vote before the animals wake up and see what we're doing to them, y'know...WV)
Hush! Hush! Keep it a big secret
Ajit Pai, along with the other commissioners, is under orders to breathe not a word of it until the day the commission vote is taken next week.
"That's why I felt compelled to speak out." Commissioner Pai says. "I just decided I'm not going to sit there quietly for the next couple of weeks and just let the agency leadership force us to vote behind closed doors, and if I'm going to get in trouble for it, so be it. My conscience is with the American consumer, with the law."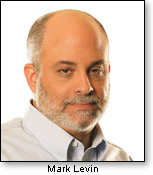 Help available for FCC's Paul Revere
Whereupon, super-lawyer Mark Levin on the spot offered to assume the role as Pai's lawyer (pro-bono) if he should end up in hot water "legally or otherwise."
"It's up to you," said the radio host and former Reagan administration official, "but I'm a damn good litigator."
I want a front row seat for that one – courtroom, commission hearing room, wherever this fight occurs.
The tawdry, daring attempt to take control of the internet away from the American people may force the ultimate showdown. Citizens can be thankful for those "damn good litigators" who fight for the "good guys." A different attitude would be directed at regulators who choose to play the role of schoolyard bully.
© Wes Vernon
---
The views expressed by RenewAmerica columnists are their own and do not necessarily reflect the position of RenewAmerica or its affiliates.
---