Wes Vernon
OK, U.S. Chamber of Commerce, work your magic--no excuses

By
Wes Vernon
October 16, 2014
The U.S. Chamber of Commerce is on trial here. Remember that these were the wise old owls of the GOP who lectured grassroots Republicans that they simply were not sophisticated enough. The worst thing that ever happened to the Grand Old Party was the Tea Party. So they advised.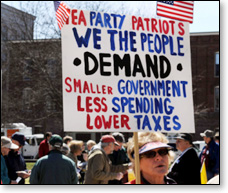 An erased memory?
Never mind that were it not for the Tea Party, Nancy Pelosi in all probability would still be Speaker of the House today. What? You think that's crazy? How soon they forget.
Back in 2010, it was the burgeoning Tea Party that got crowds out at "constituent briefings" for members of Congress who were using congressional recesses (or the cleansed term "district work periods") to touch bases with "the folks back home."
The problem, lawmakers discovered, was that this time, most of those who showed up were in no mood for the smooth siren song of political pabulum. The problem was the Obama administration, whose leader harbored a single-minded ambition at that moment to shove socialized medicine down their throats. Since the Dems controlled both houses of Congress, the regime got its way on that legislation
The pushback
Two pushbacks resulted: the bad and the good. Hard-nosed Democrat operatives and willing accomplices used their friends in the media and elsewhere to slime the Tea Party with name-calling unfit for a family website. The good result was that, thanks largely to the Tea Party, the Republicans took control of the House by the largest GOP margin in decades.
Harry Reid still standing
Unfortunately, the Senate remained (as it does today) in Democrat hands. And Harry Reid, as Majority Leader (Ouch! That hurts!) can slander anyone any time on the libel-proof floor of the United States Senate. Dems' reliance on big "special interests" can out-raise Republicans in the money chase any day, including with largesse from "millionaires and billionaires," some of whom hate America (George Soros is just one example. Tom "We're all going to die" Steyer is one of many others).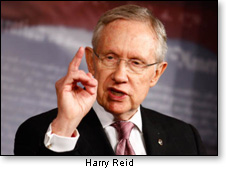 Admittedly, in 2010 and 2012, some GOP candidates handed them some ammunition with statements that backfired.
So enter C of C
That was all it took to galvanize what some of us believe to be the "scared rabbit" wing of the Republican Party. One would almost think that today we have had a President Dole, President McCain, and President Romney to set the shining examples the C of C offers us.
Be more like Democrats, they advise us. Promise them whatever handout you can imagine. Do not wander beyond the safe old hackneyed phrases of the past. You know, like Tom Dewey used to say, "I will not stoop to being political in this political fight. We will all be unified."
Uh-huh. That'll scare them. I can see it now, as if the Soros-backed groups were grinding out propaganda warning, "We've got to stop Susan Collins before it's too late!"
My problem
As I write this, Karl Rove is out with another
Wall Street Journal
column assuring us that all is well, the trend is with us, so stop worrying.
Much of the media (conservative, liberal, mainstream, whatever) have been feeding us the same happy juice. Karl knows his politics, so much so that – you will recall – he felt confident enough on Election Night 2012 to march the
Fox News
cameras into the backrooms of the studio to the folks whose job it is to crunch the numbers. There and then, Mr. Rove told them in effect they were all wrong, with a special focus on Ohio.
"The rest is history." You will notice our bête noir remains in the White House to this day. Some claim that the 2012 presidential election was stolen, though I would love to prove it.
OVERALL
Many rank and file Republicans who believe in something tend to vote in this pattern: Primary: Tea Party. Final election: Republican no matter who's nominated. But wait. Millions of GOP voters sat out the finals in 2012, remember? I didn't, but a lot of them did.
Maybe that's why we've been hearing that almost every Senate contest this year is a "horse race." Often not more that 5% difference, or even 1 or 2%. When are we going to see some break-out of the pack. Aren't we about due? It's October, after all.
It couldn't be that in Mississippi, voters saw what looked suspiciously like Chicago or Tammany-style illegality in using registered Democrats to protect a veteran RINO "Republican" senator in a strictly GOP runoff to knock out his well-spoken and gaff-free Tea Party challenger. (Oh, I get it. Obama violates the Constitution every day. So – Heh! Heh! Why can't we violate a little old election law in Mississippi?)
Those of us who want to fire Harry Reid are wondering how it is that prognosticators of the "horse race" keep telling us that the Republicans will finally pull this rabbit out of the bag. Oh, joy! But then we also stop to wonder – How come it's in the bag when race after race after race is down to the perilously thinnest of margins, and not always in our favor? That's the kind of race that can go either way, isn't it?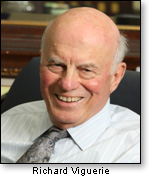 To conclude
Richard Viguerie, one of the wise veterans of the conservative movement, a lifelong Republican, former congressman, a fully (and repeatedly) tested marketer of conservative ideas and widely credited as one of the movers of 'the Reagan Revolution," has authored a book titled
Takeover: The 100-year War for the Soul of the GOP and How Conservatives Can Finally Win it.
Every true conservative should read this book. It lives up to its promise to offer "history, inspiration, and practical steps necessary [to] governing America by 2017."
As for Election Night 2014, I'll be nail-biting while watching the returns. But whoever wins, we need to focus on basics. We can no longer hope to win by silly and irrelevant games. Remember, this year is more than just a "horse race" in the purely political sense.
The regime in power is playing for keeps, making no attempt to hide its loudly announced plans to "fundamentally transform America" into something that is simply not America any more. Don't we get it? He's said it out loud. He doesn't hide it.
So, Chamber, this is your baby. If you don't produce big-time, your credentials as credible players are null and void for the next hundred years. After all, the stakes this year are way beyond what they were 100 years ago.
© Wes Vernon
---
The views expressed by RenewAmerica columnists are their own and do not necessarily reflect the position of RenewAmerica or its affiliates.
---