Wes Vernon
Hoax #1 of post-Soviet deceit

By
Wes Vernon
September 19, 2014
Return with us now to the thrilling days of yesteryear with stranded polar bears, drowning Manhattan lecturers, British "editors" of "scientific" studies, Hollywood limousines! From out of the museums of discredited "scientific" alarmism comes a hearty "Hi-Ho, Private Jet!" The Lone Albert rides again! (Neigh! – I mean Whooosh!)
(Play 15 seconds of the
William Tell Overture
and fade for.....)
Yes, the one and only Al Gore, whose 8 years as Vice President introduced the brand of comic relief that would later pave the way to (and set the standard for) Joe Biden.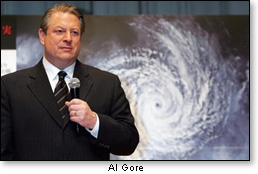 Here we go again
Head for the hills, America! Another "Climate Change" propaganda bombardment is at hand.
Mr. Gore has been offering us an Internet show titled "24 Hours of Reality." We will pass on those rude people who would question whether to take seriously anyone who prefaces his sales pitch with "Look at me and how real I am! Well, I
am!
You've got to believe me!"
Only the beginning!
The Al Gore Show is just the kickoff to scare you into high gear for the main event – a show in New York City to welcome – in Mr. Gore's words – "a transition in the global conversation on climate change where we highlight the solutions at hand and empower individual actions to aid this global fight."
Yet another word
In addition to "climate change" and "climate fight," the former vice-president refers to a "climate disruption."
So back to the ever changing climate dictionary, something like this?:
GORE:
And so, Americans, we seek to battle this climate change..."
PHIL SPELVIN, Taxpayer...
Pssst! Mr. Vice President, the global warming has not changed in 18 years."
Gore:
Ahem...And so my fellow Americans....we must get into this global fight, and..."
Spelvin :
Psssst! Mr. Vice President, what are we fighting?
Gore:
Oh, well, there's this little "disruption..."
Spelvin: (Smiling) Really
, Mr. V.P? I guess drowning in Times Square would be a "disruption," but really....It used to be that when the climate changed from snowstorms to spring, with the birds chirping, it was known as a change of seasons. Now, it's "global warming" or "global disruption." What's next? We politicize a walk in the park?
Gore:
Let's just say um, global – er – um – Go away, boy. Ya' bother me.
Standing truth on its head
The eyewash that Mr. Gore (yet again) peddles receives the usual huzzas from the mainstream media, not unlike the seals instinctively leaping out of the water to catch the fish in mid-air when the zoo keeper visits at feeding time.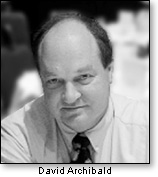 Doomsday? Here's doomsday!
Not long ago, we reviewed in this space the book titled
Twilight of Abundance, Why Life in the 21st Century Will be Nasty, Brutish, and Short.
Therein, we learn which countries are on the brink of failure, chaos, and ultimately population collapse; China wants war, and is stocking up on non-oil energy sources; and (our greatest threat) our Sun is entering a
cooling
phase, as we head for a perfectly predictable, but potentially catastrophic mini-ice age.
A mini-what?
You heard right. Got that, Mr. Gore? As author David Archibald, a trained geologist and senior fellow at the Institute for World Politics shows, "global warming" is not the problem. We're actually going in the exact opposite direction. Fortunately, something the author refers to as "thorium molten salt-reactors," a heretofore "undeveloped nuclear technology" could allow us to maintain our standard of living for years to come.
And then this
Several public figures – Rush Limbaugh among them – have been cited as originators of the allegation that the "environmental movement" is like watermelon: green on the outside, red on the inside. The Number One item on the "green agenda" is "global warming," aka "climate change," aka "climate disruption," aka "climate fight."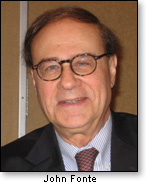 That is more than cutesy sloganeering:
Dr. John Fonte, whose PHD is in world history, is a noted author whose book "Sovereignty or Submission?" (
reviewed by this column December 10, 2012)
has written that the effort to morph America into a mere appendage to a global authority is engineered piecemeal by some people who naïvely believe they have decent and harmless motives. Many others, both here and abroad, know exactly what they're doing, including those who think America is too rich, too powerful, and needs to be brought down a few pegs. Hmmm. Anyone taking bets on how they voted?
In his book, Dr. Fonte says that in some powerful circles, "Global Warming" was perceived as a new force to advance Marxism in the overtly (and subterranean) political world: Pick up where the Soviet Union left off without missing a beat. Note that we were blind-sided by "warming" propaganda just as the Soviet Union vanished. Coincidence, Mr. Gore?
"Where's the money?!"
The former Vice President may want to revise his calculations. Aw gee! Now, where are we going to get the scratch to replace all the billion-dollar grants from the big foundations and the United Nations to warn of (all together now) "global warming?" (Got to keep the propaganda machine whirring, y'know.)
And to think that the snake oil salesmen who, prior to the internet and the 24-hour news cycle, could just pack their paraphernalia and head to the next town.
© Wes Vernon
---
The views expressed by RenewAmerica columnists are their own and do not necessarily reflect the position of RenewAmerica or its affiliates.
---