Wes Vernon
Who says Obama will leave at the end of his second term?

By
Wes Vernon
June 20, 2014
The Founding Fathers of the United States knew, and assumed it was a given, that the balanced recipe for freedom they had encoded in the Constitution they crafted would work – provided, of course, that its constraints on power were actually followed.
That requirement for restraint of course, includes the office of President of the United States. Our executive branch of government is not referred to in the Constitution as King (His or Her Majesty), Monarch, or Dictator.
That very ethic is precisely what Ben Franklin meant when someone asked him what kind of document he and the other founders had produced at the Constitutional Convention. Franklin's reply: "A republic,
if you can keep it."
What kind of leader?
Some students of constitutional law claim that only one of our 44 presidents faithfully followed the Constitution to the letter 100 percent of the time: Grover Cleveland, who (let it be noted) was a Democrat. A few others were on thin ice (Woodrow Wilson, who was disabled the end of his tenure, and Franklin D. Roosevelt who died in office – both thus avoided accountability). But most made good-faith efforts to honor that carefully crafted document whose purpose was to guide our ship of state.
And now?
President Obama's persistence in violating the precious freedoms of Americans comes with an arrogance worthy of some of the tyrants best known in other countries. Until recently, no American president intoned the implied threat "I have a phone and I have a pen." Translation: I will do whatever I damn well please, and those serfs/subjects will obey my orders or else.
The big "What if?"
What if Barack Obama decides in 2016 he's just not ready to leave the White House, so he signs an "executive order" to that effect?
(Pre-2012 election) this column posited the possibility that this scenario may come to fruition. After all, Mr. Obama had once complained in a radio broadcast about the Constitution's injunctions against the abuse of power. He preferred, according to him, a Constitution that stipulated what government would do
for
the people, rather than the citizen's right to be protected from a venal government's imagined right to inflict unwarranted harm
on
the people so as to keep them in line?
That pesky Constitution
House Speaker John Boehner says the wheels are coming off this Presidency. Rush Limbaugh says, unfortunately, that is not true, that "the regime has a free hand virtually undeterred." After all, (supposedly) the president will not be on the ballot again, so he can work his will and suffer no recriminations.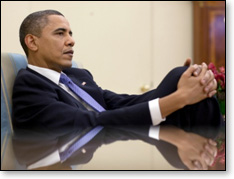 Oh, but wait! In order to be sure that Mr. Obama is permanently beyond accountability desired by his serfs/subjects, we would have to be certain that Barack Obama would – er – ummmm – that he would have – would have to obey the Constitu – Oh, boy! If he flagrantly, and with glee, violates many other provisions of the Constitution, what's to stop him from declaring an emergency (and don't underestimate his ability to think of one) and violate other articles or amendments of our guiding document?
Any president whose administration would sic the IRS on its critics, or unilaterally legislate from the Oval Office, or give a "dog ate my homework" excuse for the disappearance of potentially incriminating emails would have little compunction about ignoring the 22nd Amendment, which limits
any
president to no more than two terms.
To sum it up
A president's place in history is gold to him, and yet the current Oval Office occupant does not in June of 2014 appear likely to be remembered fondly by his constituents.
We are told we are in "a recovery." Polls actually show that millions of Americans were "unaware" that we were in any "recovery." As far as they are concerned, we are still in the Great Recession.
And abroad?
There is an old adage variously attributed to Abraham Lincoln, Ronald Reagan, and Leon Trotsky: You may not be interested in war. But war may be interested in you.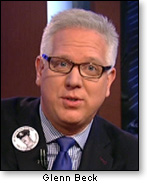 As for our non-existent "foreign policy," one has only to consider the victory that is now being undone in Iraq. Glenn Beck has predicted a civil war right here in America. Maybe. I'm afraid that, as bad as that would be, it could very well be even worse.
As our leaders refuse to face up to the Islamic threat, we may come to "the final showdown," if you will. A worldwide conflagration between Western Civilization and a Radical Islam determined to impose a Caliphate on the entire earth.
If that happens, we will be dead meat if a president-for-life has encouraged our enemies and offended our friends (the few that are left). That unfortunate circumstance would be doubled if that president has united the world against us, and divided us against each other here at home.
We need leadership – real leadership. Where is it? Not likely in the "scared rabbit" wing of the Republican Party. And as for Hillary? Next question.
© Wes Vernon
---
The views expressed by RenewAmerica columnists are their own and do not necessarily reflect the position of RenewAmerica or its affiliates.
---