Wes Vernon
America without lights (or much of anything else)--Part 2

By
Wes Vernon
February 14, 2014
February 5, 2014, may go down in history as the turning point in the rescue of mankind from destruction. It was on that date that
the Wall Street Journal
front-paged the
Mystery Assault on Power Grid.
Last April – according to WSJ just this month – well-organized mystery terrorists cut telephone wires in a vault and shot out 17 transformers that transmitted power to Silicon Valley. Had it not been for an alert control room and a quick re-rerouting of power, the results would have incapacitated Silicon Valley and the San Francisco Bay area for months, perhaps in a worst-case scenario, for years.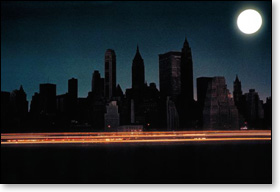 Unfortunately, the criminals got away with less than a minute to spare.
We've been warned
For years, scientists and other qualified professionals have warned that unless we harden the infrastructure (the electric grid), the possibility – in fact
probability –
is we will suffer a super (literal) dark age that will bring death to millions. The notoriously short attention span of the mainstream media was occasionally interrupted on recent years by single "flash in the pan" warnings that failed to gain lasting traction...until (hopefully) now.
The threat is the electromagnetic pulse (EMP) that can bring on total long-lasting darkness in a split second
"Apocalypse now"?
Now it appears last week's Wall Street Journal story may have gained traction throughout the media long enough to drive home the realization of a threat that one film-maker envisions as "apocalyptic."
G. Edward Griffin – who, along with Patrea Patrick, has produced several award-winning documentary films – is close to releasing (target date May 15) a film dealing with a threefold problem: 1 – The power industry has not given this matter priority (former Defense official Frank Gaffney calls it "a cover-up"; see our immediately preceding column
Cover-up charged,
Feb. 11). 2 – Funding has not been provided. 3 – Political bodies are uncertain as to what to do. Previously, voices have been crying – to little or no avail – on the urgency of doing
something.
Otherwise
It is past high time this issue received the widespread attention that is surely warranted. As our last column pointed out the other day, there are generally two types of EMP attacks: 1 – Those inflicted by enemies of this nation (see last column, particularly the warnings of Roscoe Bartlett, scientist and formerly a member of Congress for 20 years); and 2 – Those inflicted by one of Mother Nature's deadly tantrums. The title of the film is listed as
Racing with the Sun.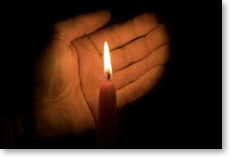 Griffin and Patrick put it this way: "The power grid is not hardened to withstand the high-energy electro-magnetic bombardment, and scientists are concerned that the grid could be virtually destroyed. Not shut down, but
destroyed."
The coming film promises to show that if the power grid went down for several years – or even several months – the result will be long-term loss of electricity. Mankind would say good-bye to lights, refrigerators, furnaces, water from pipes, sewage disposal, trash removal, television, Internet, telephones, computers, hospitals, pharmacies, credit cards, banks, grocery stores, gasoline stations, automobiles, trains, air travel, and police protections.
As Michio Kaku, Professor of Theoretical Physics at the City College of New York (CCNY) warns, "It would literally paralyze all of the United States, not just for a day or an hour, but for months to years.
The mainstream media have suddenly awakened to this possible disaster. Now maybe there will finally be some action...at long last.
© Wes Vernon
---
The views expressed by RenewAmerica columnists are their own and do not necessarily reflect the position of RenewAmerica or its affiliates.
---