Wes Vernon
"Coverup" charged as "end of civilization" scandal looms

By
Wes Vernon
February 11, 2014
American Civilization wiped off the earth, from the air or from the ground? Either poses a real threat to Americans. In just a split second, a city, state, or other large area (of most or all of America itself) goes dark. America runs on electricity. Without it, this nation is back in the 17th century. No anything. Within a few months or weeks, millions die.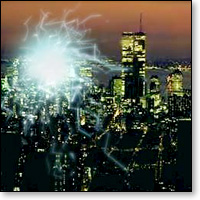 EMP
That is the scenario of an attack by an electromagnetic pulse (or EMP), by which a single nuclear weapon would kill electric power for many miles. The power outage would outlast supplies (more below). Riots, looting, and total disorder follow.
Terrorist practice in California
That is the prospect we face, as finally it was revealed this past week that ten months ago, someone in the dead of night slipped into an underground vault in the San Jose area in California and cut the telephone wires.
Bunch of unruly vandals? If only! Would that it could be something so relatively minor that night of April 16, 2013.
Within a few minutes, snipers approached an electrical substation in the same vicinity and spent 19 minutes shooting at the facility with total precision. In the process, they knocked out 17 huge transformers that were key to power Silicon Valley. They then made their getaway just about one minute before law enforcement showed up.
No arrests have been made. The utility PG&E, parent of the facility's owner, has expressed a fear that the event might have been a "dress rehearsal" for a "larger event" (i.e. – terrorism).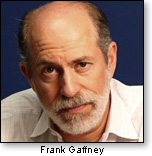 Local plotting of "death to America"?
"This wasn't any dress rehearsal," scoffs Frank Gaffney, President of the Center for Security Policy. "This was a real, narrowly-averted successful destruction of a critical piece of the electric grid that would have blackened our – I'm afraid – probably Silicon Valley and much of the San Francisco Bay area probably for years with devastating effects."
The "cover-up"
Interviewed over the weekend by Judge Jeanine Pirro on
Fox News,
Gaffney said a "cover-up" had been going on for years: "We have seen consistently the utilities try to conceal the vulnerability of their infrastructure."
And this too from the onetime Reagan Defense official: "The public safety has been jeopardized not just because terrorists who conducted this attack deliberately, purposefully, skillfully are still at large, but because the grid is vulnerable to much more than just a physical attack of this kind, and nothing is being done to remedy it."
Why the lack of action? Why the cover-up?
Reasonable, educated speculation, by Gaffney and others professionally qualified, is that utilities or trade associations have what Gaffney calls "this sweetheart deal" under 2005 legislation basically to do nothing, largely due to cost concerns, even though that issue would be bounced on to the ratepayers.
"They don't want to jeopardize this sweetheart deal and have people telling them they will have to invest in hardening the infrastructure from everything, including this kind of attack which has happened now."
Also "natural causes"
Not all this super-extreme damage is inflicted by potential terrorists. Some of it comes from "natural causes." For that, preparation is necessary to minimize, to the extent possible, another of Mother Nature's deadly tantrums. By comparison, Super-storm Sandy of October 2012 is mild.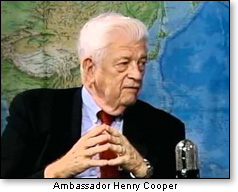 Ambassador Henry F. "Hank" Cooper has been focused for years on the overall effort to alert America to the threat (and has spread the word through his organization
High Frontier
). He has quoted weather experts on these warnings.
Trevor Maynard, head of exposure management at Lloyd's of London Insurance, tells the
L.A.Times,
"It's just one of those hazards you know is going to happen, just like you know a major Miami hurricane will happen." Such storms happen once every 150 years. The last one was 155 years ago...1859 (the pre-Civil War era, when we were not dependent on electric power as we are today). 155 years ago means we are about due. In fact, the Times noted we came close in July 2012, when a huge solar storm missed the earth's orbital position by seven days.
For years (dating back to at least 2009), this column has been following the hard work and intrepid research of Ambassador Cooper and Frank Gaffney. They are among those taking the lead in the EMP coalition, whose participants include Sen. Ted Cruz of Texas (R), former CIA Director (under Clinton) James Woolsey, and veteran Democrat Congressman Henry Waxman of California.
An EMP, reportedly easily accessed by some of the world's rogue states that hate America, could stop everything in our country, and over time kill millions.
Finally, millions hear veteran scientist
Roscoe Bartlett, who tried during his 20 years in Congress to alert his colleagues to the EMP danger, continues to warn against complacency. Says he: "The Pentagon believes that this is not going to happen because nobody thinks anyone would be crazy enough to do this, [but if they did] we would vaporize them."
And how would that come about? Mr. Bartlett, who was the only scientist in Congress during his Capitol Hill days, responds, "It's going to come from the ocean. There would be no fingerprints on it."
Two books have been written on that. One of them is
One Second After;
the other is
The Satan Legacy.
The author of the latter, Dr. Patrick Lowrie, "was an electrical engineer," Bartlett notes. "And he did a lot of research."
In both of the books, the missile comes out of the ocean, "and there are
no
fingerprints on it." (BTW: No fingerprints were on the weapons left at the site of the San Jose shootings last year. That was a professional job by well-trained people.)
Continues Bartlett, "And nobody is going to launch from their soil. Why should they? These people may be evil, [but] they're not idiots, are they? They're not going to launch from their own soil. They're going to launch from the ocean."
The former congressman has plenty of company in and out of the scientific community. For years, he was almost a lone voice on the Hill on this issue. Now the mainstream media are all over it, as are many of his former colleagues.
Both books, according to the ex-lawmaker, speak to the reality that "we're going to have no idea who sponsors these attacks because they [will] come from the ocean."
So what to do?
Wall Street Journal columnist Gordon Crovitz (best remembered for metaphorically letting hot air out of the tires in the over-hyped Iran-Contra case in the eighties) now offers prescient advice on EMP: "The security of the electrical grid is too important to be left to chain link fencing. By deploying more Internet security technologies, the power grid can be empowered to help defend itself."
As for Congressman Bartlett, according to reports from his backyard, Frederick, Maryland, he is stockpiling large bags of wheat, rice, and corn from Sam's Club and doesn't understand why many others are not doing the same.
© Wes Vernon
---
The views expressed by RenewAmerica columnists are their own and do not necessarily reflect the position of RenewAmerica or its affiliates.
---