Wes Vernon
From "climate of hate" to "workplace violence": ignoring the enemy that won't go away

By
Wes Vernon
November 21, 2013
On November 22, 1963, I had been employed at a radio-TV outlet in Salt Lake City for just a few days short of five months.
I arrived at work at about 11:30 am and learned that President Kennedy had just been shot in Dallas. A few short moments later, the announcement came over the CBS network that John F. Kennedy, America's 35th President, was dead.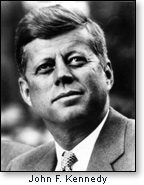 But who would "do such a thing"?
As Walter Cronkite was choking and suppressing tears while breaking the horrible news, we prepared for our own coverage of the tragedy, including interviews with local personalities who knew the Kennedys or were active in public affairs.
Soon Cronkite was joined by other commentators reporting on each new finding from the Secret Service, the FBI, and Dallas law enforcement, who were hunting down the sniper. Much of the network conversation shifted to speculation as to what could have motivated the evil, violent act.
Suspects?
It was not surprising that there would be some discussion of the fact that Dallas at the time was a hotbed of (peaceful and perfectly legitimate) anti-communist activity, just as the entire South that year had witnessed some violence (by definition, neither peaceful nor legitimate) against civil rights activists throughout the South.
In listing possible suspects, peaceful conservatives were deemed the most inviting target by mainstream media liberals pontificating in their New York City studios in search of their favorite political scapegoats.
The most aggressive purveyor of the notion that it
"must be"
(all together now) the "right wing" was reporter Bill Stout. It was left to Eric Sevareid (no "right-winger" he) to remind Mr. Stout that, "Well, of course, you don't know."
"Fair play" for whom
The network airwaves were filled with that fact-free idle guesswork until after Lee Harvey Oswald was captured in a theatre in another part of town, and the word was out that the gunman had been a member of the Fair Play for Cuba Committee.
"Fair Play? For Cuba? That's a
left
wing outfit," a station colleague surmised.
Indeed it was. Over the past year or so, I had read transcripts of Senate hearings on that pro-Communist, pro-Castro organization. The hearings of the Senate Internal Security Subcommittee, conducted by Senator Thomas J. Dodd (D-Conn.), had exposed the Castro front's subversion and infiltration on U.S. soil.
The record
Lee Harvey Oswald was a self-described Marxist. He had defected to the Soviet Union. He admired Fidel Castro. He returned to the U.S. with his Russian wife. He traveled to Mexico City to visit the Cuban embassy there to request a visa enabling him to travel to Cuba and then to the Soviet Union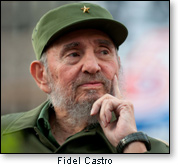 Later, he would move to New Orleans, where he organized a chapter of the Fair Play for Cuba Committee. A few months prior to the assassination, Oswald had attempted to kill General Edwin Walker, who had protested "muzzling of the military" in its efforts to make the troops aware of their enemy – communism.
James Pierson, author of
Camelot and the Cultural Revolution,
wrote recently in the
Wall Street Journal
that
"
The assassin's motives for shooting Kennedy were undoubtedly linked to a wish to interfere with the president's campaign to overthrow the Cuban government."
Cuban missile crisis
Only a year earlier, there had been the "Cuban missile crisis," wherein the Castro regime had accepted Soviet missiles pointed at the U .S. 90 miles from our shores. That had led to an exchange of threats in which the super-powers had come perilously close to turning the "missile crisis" into an outright shooting war. The Soviets ultimately backed down, but not without some concessions from the U.S that were not revealed until later. The U.S. had emerged with the upper hand, though President Kennedy was determined that such a dangerous journey to the precipice would not be repeated.
Why the suspicion?
75 percent of Americans disbelieve the report of the Warren Commission that Oswald acted alone. The commission was effectively made to understand that the Lyndon Johnson administration, which had appointed it, considered that its mission, above all else, was to calm the fears and suspicions of the American people. But over time, as the panel's errors (mostly of omission) came to light, an already wary public doubled down on its mistrust of the commission's conclusions. Among the morsels of information that later came to light was the intention of the Kennedy administration to overthrow Castro, an extremely relevant factor.
Climate of hate?
On the day of the assassination, the network analysts who early-on were very animated when voicing suspicions that JFK had been brought down by "the right" suddenly became quite subdued when it became known the assassin was "some silly little communist" (as widow Jackie Kennedy said). It was then that leftists decided there was no way they would let the lion's share of the blame for killing the president rest on the shoulders anyone left of center.
In what could have been the beginning of the "No enemies on the left" mentality, they blamed "the right anyway." This they accomplished by the vagaries of "climate of hate."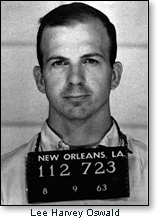 Incomplete information
In Salt Lake City, our station – radio and television – ran an editorial saying the Warren Commission had looked into all the "conspiracy theories," had concluded Lee Harvey Oswald had acted alone, and that should settle it.
I wrote a memo to one of the station managers saying that while there was as yet no ironclad evidence that Oswald had help, there remained some unanswered questions and that final judgment should be withheld.
The writer of the editorial took considerable umbrage at my memo, but after an exchange of written arguments – and as some in Washington, including FBI Director J. Edgar Hoover, had raised substantive questions about the commission's findings – my colleague agreed that there was room for further exploration of the case.
And we would learn later that there was indeed much "exploration" to be done. For example, many years later, Brian Lattel, a CIA Cuba specialist, would tell the
Wall Street Journal
that
"
Castro and a small number of Cuban intelligence officers were complicit in Kennedy's death, but their involvement fell short of an organized assassination plot." Instead, "they exhorted Oswald [and] encouraged his feral [militancy]."
Non-facts cemented as gospel
Nonetheless, the mythology that the motive for the assassination was due to a "climate of hate" that supposedly had been perpetrated by the "far right" was cleverly planted by all shades of the left – from outright Communists to left "liberals" in the mainstream of American politics. With their media echo chamber, they fed into a propaganda machine that was astonishingly effective, promoted also by every Communist nation and propaganda organ the world over. In fact, a Soviet spokesman said that Senator Barry Goldwater (then likely a presidential candidate the following year) "and other extremists on the right could not escape the moral responsibility for the president's death."
Too much
The very idea that a spokesman for an "evil empire" that had killed 100 million souls could lecture anyone about "moral responsibility" apparently was a bit much for M. Stanton Evans, whose background was in newspaper editing and who would, in future years, author such books as
The Theme is Freedom, Blacklisted by History,
and
Stalin's Secret Agents.
Stan Evans was in Utah for a speaking engagement at BYU. I put him on the air, and asked him about the "climate of hate" allegation.
Evans's response was to say that for the last few weeks (this was in mid-to-late December '63) America had been bombarded by a massive campaign of "smear, slander, and character assassination." It was a gratuitous insult, he said, to scold Americans that "If you opposed him politically, you're responsible for his murder."
Years later, again dare not name thine enemy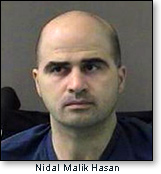 Fast forward almost exactly 46 years to November 2009. Once again, the U.S. government was (and is) soft-peddling the culpability of our sworn enemies when they inflict violence on Americans. (When will we ever learn from experience?)
The scene this time was Ft. Hood, Texas. Army Major Nidal Malik Hasan, a violence-prone Muslim, opened fire on a brigade of engineers preparing for deployment to Afghanistan after Christmas. As he shot his fellow military people at random, Major Hassan shouted the slogan "Allahu Akbar" (God is great.)
As in 1963, when the murder of a president was blamed on "a climate of hate" instead of the communist who fired the weapon, in 2009 the murder of 13 soldiers was attributed to "workplace violence" instead of to the Islamic terrorist who fired the weapon. (For this column's original story on the Ft. Hood shooting, see our offering Nov. 9, 2009 –
"Obama media bible for Americans: Thou shalt not name thine enemy.")
Major Hasan had made it clear to all but the most daft: his first loyalty was to a murderous political movement, under the cover of "religion," not to the United States of America whose uniform he wore.
This is Mr. Magoo gone mad. When government officials leave Americans in harm's way in the name of political correctness, is that not an impeachable offense? It should be. Why isn't anyone looking into that? Why?
© Wes Vernon
---
The views expressed by RenewAmerica columnists are their own and do not necessarily reflect the position of RenewAmerica or its affiliates.
---