Wes Vernon
Lies of 100 years (two examples--coincidence?)

By
Wes Vernon
October 8, 2013
As I write this, many Americans are discovering (some in very personal ways) that they have been lied to (again) – this time about the heaven on earth that would be theirs if only they would eat their spinach and accept Obamacare.
What else is new?
Nothing new here; this column has made the point many times that with exceptions, a steady stream of lies reflects a well-established pattern of the last 100 years.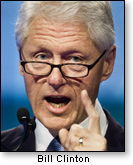 Two lies to which we refer here occurred under one administration within 15 months of each other.
(No, this time it's not Obama. Rather, this was a chief executive who disgraced the Oval Office in so many ways that most of us have lost count. Possibly his worst offense involved cover-ups of the real reasons innocents lost their lives. The families of these hundreds of unfortunates were kept in the dark lest the demise of their loved ones cause political inconvenience to the White House.)
The story (or stories)
One of the cover-ups was set in motion the night of July 17, 1996. (See this column –
"Yet another cover-up fails the smell test" – 6/25/13.)
In that previous offering, we reviewed the crash off the Long Island shore of TWA Flight 800, and the bizarre lengths to which federal officials were willing to go in order to block – yes, block – a serious effort to find out what caused the resulting loss of the lives of 230 people (passengers and crew).
The other cover-up seems to have been triggered on April 19, 1995, after the terrorist bombing of the Murrah Federal Building in Oklahoma City. (This column's previous explanation...
3/24/11
;
3/28/11
;
4/14/11
; and
5/12/11
.)
There were also bizarre lengths to which federal officials were willing to go to block – again yes, block – an investigation that threatened to reveal Middle East involvement in the bombing that took the lives of 171 innocents, including children in a daycare facility.
Now what?
Renewed attention to these two cover-ups has resulted from a story in July 2013 directing attention to a new documentary that questioned the establishment line that the plane was brought down by an internal explosion.
There are problems with what Americans have been told about this: Scores of people on Long Island said they saw with their own eyes what appeared to be a missile heading toward and strike Flight 800. Authorities told those witnesses they had been – you might say – "seeing things" – i.e., you didn't see what you saw, got that?
Another coincidence
The documentary (viewed online July 17, 2013) was produced by Kristina Borjesson, who had lost her producer's job at CBS when she persisted in trying to include on the air evidence that seriously questioned the government story.
Another broadcaster, Jayna Davis, was an investigative reporter for KFOR-TV in Oklahoma City when the terrorist bombing of the Murrah Building occurred six years prior to 9/11.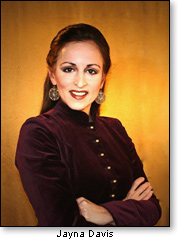 In that case, federal officials insisted that no Middle Eastern terrorist was involved, even though Davis identified a Middle Eastern man – one Al-Hussaini – as a logical suspect. The TV investigator even fended off a couple of libel suits the suspect had filed against her. Nonetheless, federal agents were doing their best imitation of Mr. Magoo, insisting the whole thing was exclusively the work of a couple of native white guys – Timothy McVey and Terry Nichols.
Those two were guilty, but Ms. Davis had hard and fast evidence of the "third terrorist." In fact, she wrote a book by that name. On her TV reports, the intrepid Davis continued night after night to hammer away at more and more evidence to support her findings. She had the full backing of the station's owners.
Ultimately, however, the locally-owned KFOR-TV was sold to the
New York Times,
a newspaper which today honors a reporter who covered up the Soviet mass murder of up to 10-million Russian peasants.
The
Gray Lady,
as the NYT is known, promptly (surprise!) put the kibosh on Ms. Davis's investigation. So Davis and Borjessen have run afoul of a media establishment positioned to pose a threat to the paychecks of journalists who persist in those pesky facts.
Threats and more threats
To cite the full complement of similar methods used by federal authorities to obscure the TWA and Oklahoma City bombings would require a full book here. Short of that, we offer the following:
There were threats: FBI visits to many of the 260 witnesses on Long Island who said they had actually seen a missile aimed at TWA 800. That would include the 96 who said they had seen the missile rise from the surface.
"You saw nothing!" agents told those who refused to back down. One woman was reminded (with all the nuance of a sledgehammer) that her citizenship was up for approval and maybe she needed to bear that in mind.
The art of the threat was carried directly to Jayna Davis, the TV reporter in the Oklahoma City case.
The jangling phone pierced her slumber in the middle of the night. Before she could shake the half-asleep fog, her answering machine picked it up.
"It is very important that I reach Jayna Davis," a voice Davis describes as a "guttural" and with an unmistakable foreign accent. "Jayna, you must wake up and answer this phone call!" commanded the voice-mail caller.
(Disconnect – dial tone. Soon, phone rings again.)
Answering machine: "Jayna, don't try to run away. Jayna, you can't run away. You're not going to get away with this. OK. See you in hell!"
(Click – dial tone.)
Caller ID and police work traced the call to a prepaid cell phone purchased under an alias, with no address or employment information.
Breaking and entering
The possibilities in the Flight-800 case included a naval maneuver that had gone wrong, or a foreign-directed terrorist hit, with U.S. vessels on hand because there was reason to believe something like this would happen.
The late Reed Irvine, founder of
Accuracy in Media,
managed to obtain some interesting tape-recorded comments from James Kallstrom, the FBI official deeply involved with the case.
Mr. Kallstrom said three vessels in the vicinity of the crash were on "classified" maneuvers. When Irvine cited a vessel that had raced out to sea at 30-knots following the hit on TWA-800, Kallstrom said that was a helicopter. Replied Irvine: "On the surface?" (To put this in perspective, Kallstrom had done everything in his power to obstruct Irvine's probe.)
Additionally, there were reported instances of out-of-town FBI agents breaking into the facility housing the damaged parts of what was left of the aircraft, tampering with evidence to be presented at congressional and NTSB hearings.
Oh, and by the way, in the Oklahoma City bombing case, Ms. Davis devotes an entire chapter to "FBI Evidence Dumping." (Note: Does one detect a pattern in these two cases?)
Lists verified
Again in the Oklahoma City case, Jayna Davis, after some considerable shoe-leather work, learned that much of her own information matched or verified a good deal of the information gathered by Yossef Bodansky, a terrorism expert who had been doing some hush-hush investigative work for a Congressional Task Force.
Bodansky had pin-pointed a diabolical plan hatched at a terrorist summit in November 1994 (five months prior to the Oklahoma City bombing) where local terrorist networks in the U.S. would "specifically target government buildings and related objectives on American turf." Later, Israeli experts concluded the bomb which struck the Murrah Building "was constructed by Arab terrorists or people trained by Arab terrorists."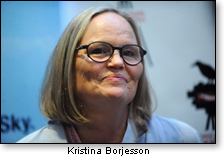 Questions on TWA
In her article included in her edited book
Into the Buzzsaw,
Kristina Borjesson lists some of the unanswered questions on TWA-800:
...Why was a missile cruise ship on patrol in the area? ("Classified?" That can be respected. But the term has been known also for its use to cover up mischief – WV.)
...Why did the Pentagon deny military presence in the area that night?
...Why was the FBI involved from Day 1 when normal procedure is to have the NTSB determine the case? (Indeed, at times, the NTSB seemed to be following a pre-determined conclusion....WV.)
...How do you write off the findings of missile experts who stated what the Long Island witnesses saw was consistent with a missile?
...How is it that no military personnel who were in the area saw anything when civilians saw a lot?
Shouldn't we question the effectiveness of our defense if two high-tech military units missed something that was in the sky that night?
Questions on Oklahoma City
Jayna Davis concludes
The Third Terrorist
by citing a commentary by then-Fox News analyst John Gibson. To wit: We need to know if the person seen with McVeigh was an Iraqi agent who manipulated the Oklahoma City bombing and could have been involved in 9/11.
Davis herself noted that nearly four years after the fact, the FBI did finally accept the sworn statements of witnesses who had confided what they saw when the Murrah Building was destroyed.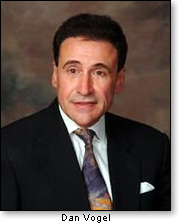 But despite the best efforts of FBI Special Agent Dan Vogel to make certain the documents were passed up through the chain of command, they vanished. (Yes, Davis retained her own copies, and has them safely stashed away. The big question remains: Who can she now trust to see to it the information gets into the right hands before being "lost"?
"What they (the FBI) did was unconscionable" in the Oklahoma City case, Vogel said years later after 9/11. If they had followed through, he added, "maybe they would have come upon the network behind the September 11 attacks. But I guess now we'll never know."
Can you believe it?
"Now we'll never know
." That certifies once again that "this is not your J. Edgar Hoover's FBI," as one congressman told me.
The pattern
There are similarities in the sloppy and ineffective way in which the Oklahoma City and TWA-800 investigations were conducted over and above those already cited here (i.e. FBI fumbles – accidental or deliberate – all over the place; threats; and a pathological focus on seeing to it that the multiple unanswered questions remain forever buried).
The biggest constant of all is both were carried out under the administration of William Jefferson Clinton. Bill Clinton obviously saw no political benefit in letting either official investigation take its natural course.
...Not when his front men could slanderously blame Newt Gingrich and Rush Limbaugh for Oklahoma City (never mind that the Unabomber Ted Kaczynski was a disciple of Al Gore).
The president needed a pushback against an activist Republican Congress that had led to a question to Clinton at a White House news conference as to whether he was "relevant."
...Not if there is a suspicion that 230 Americans had lost their lives on Clinton's watch because three naval vessels on a "classified" maneuver messed up. And just a little more than three months before a presidential election? Are you kidding? So 230 people were killed, but there is an election to win. As an aspiring presidential candidate would later utter in another context, "What difference does it make?"
...Or in the alternative, if the TWA-800 disaster was a terrorist hit, well, we can't hear of this nonsense about an investigation. We may find the U.S. now confronts an act of war and has to respond. That would scramble the election too. March our military to an actual war? Some other time, maybe – just not while voters are casting their ballots.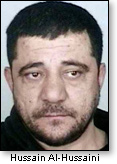 Oh and one more thing. Last we heard, Al-Hussaini was locked up in a Boston area jail awaiting charges of hitting a man with a broken beer bottle two years ago. "Mayhem case still pending. Status date: December." Given the above, you might be forgiven if you posit that a better place for him would be Guantanamo Bay. But we
really
can't have that. Eric Holder might again try to put CIA operatives in jail.
Conclusion
Of course, none of this is pretty. But as we started to say: What else is new? As noted previously in this space, America has been told a lot of lies during the past 100 years. If all such lies were exposed, chances are a good many would see the world in a whole new light. And we can't have that, can we?
Note:
The Third Terrorist
e-book is selling on Amazon and can be downloaded....
Into the Buzzsaw
is on sale from Amazon in paperback and can be ordered for mailing.
© Wes Vernon
---
The views expressed by RenewAmerica columnists are their own and do not necessarily reflect the position of RenewAmerica or its affiliates.
---