Wes Vernon
So, is this the takeover? What do you think?

By
Wes Vernon
July 15, 2013
Inquiries to this column (in person or e-mail) have reflected at least a question in the minds of some Americans as to whether we are in the middle of a Communist take-over.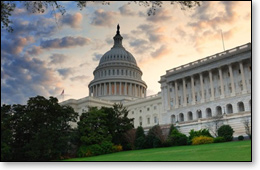 Let's examine that:
What would you say if you were to learn that legislation backed by Democrats and Republicans – and currently at the top of Capitol Hill's agenda – bears a striking resemblance to a plan carefully crafted by members of the Communist Party USA?
We speak here of the
Import More Democrat Voters Act
(our name for it)
,
otherwise known as the immigration bill. This is the legislation that, according to author Trevor Loudon, has the full backing of "many influential communist and socialist politicians holding positions of influence in Congress."
In fact, he names more than 60 of them. And that is a modest count of the most hard-boiled. Plenty of others are willing to collaborate in what can only be termed this nation's downfall.
As described by
WorldNetDaily
(WND), the original "roadmap to citizenship" was crafted by members of the Communist Party USA working within the Democratic Party and the radical left activist network for the purpose of using amnestied illegals to build a permanent [leftist] majority," thus among other things consigning the Republican Party to a permanent minority status, or indeed threatening its continued existence.
That Republicans would be participating in their own political obliteration is an interesting story in itself. (We will get to that below.)
Modus operandi
In
The Enemies Within: Communists, Socialists, and Progressives in the U.S. Congress,
Loudon (an intrepid investigator, blogger, and research analyst) includes the chapter outlining the history of a plot that has been engineered by the Communist Party USA at least since the turbulent decade of the sixties.
The more things change
Add to that, a new focus since 9/11 is generated by concerns about more large-scale Islamist attacks in the future. Speaking of which: What is one to make of the Obama administration's edict erasing from all government documents and training manuals any and all references to "War on Terror," or "Islamism."
In a very real sense this is not unlike what happened in the years before the Soviet empire was toppled: references to the threat of Communism or the Cold War were ignored in the media, academia, and other establishmentarian public opinion molders.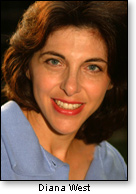 Columnist/author Diana West, in her new book
American Betrayal: The Secret Assault on our Nation's Character,
notes that during World War II – once Nazi Germany attacked the Soviet Union – Stalin's Red agents doubled down on their massive infiltration not only of our government, but every propaganda outlet into which they could worm their way. Ms. West writes that in this circumstance, the United States underwent a "de facto occupation."
For example
At one point, she cites the Soviet defector Victor Kravchenko and his frustration that Americans were crediting the "genius" of Stalin in the battles against Hitler's Nazis, when in fact the credit rightly belonged to the Russian people, who were not fooled by "good old Uncle Joe" propaganda.
In other words, Kravcheno said, "Someone somewhere had manipulated [American] fellow-feeling for Stalin's benefit" and not for the aspirations of the Russian people.... What the Communists had not yet succeeded in doing in their own country...
they had succeeded in doing in America."
The omission of relevant information today leaves us vulnerable simply because our citizens are left without the identification of this nation's enemies. Shades of Orwell.
Or as Diana West expresses it (in a forties context), such identification would be "anathema in Uncle Sam's Communist-influenced" corridors of power.
Still here
Actually, "they" (communists) never went away. While the Soviet empire was finally vanquished, Communism per se was not. The lack of a Soviet benefactor has not deterred communists in their efforts to hasten the "transformation" of America into a "socialist" state on its way toward communism.
Et tu, Brute?
So what would cause otherwise conservative Republicans such as Marco Rubio and Paul Ryan to go along (even unwittingly) with communist-backed legislation, the
Import More Democrat Voters Act?
Herewith the old adage: "Follow the money." Republican-leaning Chamber of Commerce types hope to avoid unionization and pay lower wages to immigrant workers.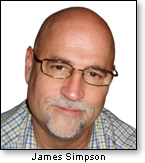 But writing in WND, investigator James Simpson blows that hope to the proverbial smithereens, as he points out the all-too-obvious that "even if business benefits, the cheap labor advantages are only temporary. Once illegal aliens are fully legalized, businesses indeed will be required to provide just as much in pay and benefits as they pay American citizens." (Got that,
Wall Street Journal
editorial writers?) Before that happens, you can bet the newly arrived workers will take jobs from American citizens.
The old Lenin prediction (that when it comes time to hang the capitalists, they will be bidding against each other to provide the rope) has been cited so often that it has become trite. But one searches in vain for a more appropriate observation in this case.
Again, do we face the "takeover?" Read on:
The one-man rule factor
It is somewhat puzzling to witness the fight in Congress over the illegal alien issue. The administration, unable to secure quick Capitol Hill action, abandoned some required background checks on immigrants, an executive action bypassing the legislative branch of government. Tom Fitton's Judicial Watch had to pry the information loose through a Freedom of Information Act (FOIA) request. It happened while you and I were distracted by the late-in-the-year holidays in 2012.
One can imagine administration officials chuckling to themselves, "Look at them battling the issue in Congress. Isn't that cute? They think they're a co-equal branch of government."
But there is more: Judicial Watch investigators also obtained loose documents showing a little-known agency of the Justice Department using your tax dollars to attempt an end-run around America's "innocent-until-proven guilty" ethos.
The feds organized rallies, marches, and "technical assistance" in a race-based "trial by media" campaign calling for a conviction in the shooting death of Trayvon Martin.
It is outrageous that this case ever went to trial in the first place. There was no evidence Zimmerman was guilty of anything beyond self-defense, and jurors acquitted Zimmerman, but threats of continued harassment of the "Not guilty" defendant continue.
The mindset at the pinnacle of power: "Isn't that cute? Judges, juries of one's peers, attorneys for both sides? You would think they were another branch of government, and in this case, even a lowly state government. How sweet."
Ramming through nominees
The Senate was created as the "cooling saucer" to prevent momentary hysteria from deciding the fate of policy initiatives. That is why, unlike the House, the Senate requires super-majorities on some issues. Majority Leader Harry Reid wants to suspend that so as to rush through a group of administration nominees whose activities are questionable.
That includes Thomas Perez, nominated to become Secretary of Labor. Perez, currently Assistant Attorney General for the Civil Rights Division, has been called out for what is seen as an unethical attempt to influence the procedure of an ongoing court case.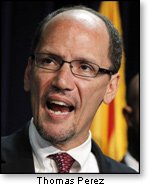 Not incidentally, Mr. Perez – in my backyard – has given assistance to Casa de Maryland (far, far in left field), whose activities have included providing "how to" advice on the skill of lawbreaking and evading FBI inquiries. These are the kinds of people the administration seeks to put into federal agencies and on the federal courts.
The Jihad angle
It has been observed here and elsewhere that the former Soviet Union and its then- satellite states created what today is known as "Islamist Jihad." Comes now that allegation by an "ex-KBG spy chief" who claims that it was actually the KGB that created Islamist terror operations in the Middle East. Today, they have "sleeper cells" throughout the world, including in the United States – ready to strike at the opportune moment.
Interesting additional information, but it comes as no surprise. It was discussed a few decades ago including in a radio interview I did with Israeli Prime Minister Benjamin Netanyahu (when he was Israel's Ambassador o the UN).
The latest details have been described at some length by Lt. General Mihai Pacepa, formerly of Romanian intelligence. He defected to the U.S. in 1978.
Pacepa's book
Disinformation,
now advertised on television, claims the late Palestinian terrorist Yasser Arafat was a dedicated Marxist and that the Ayatollah Khomeini of Iran had been trained by the Soviets.
Actions vs. words
Added to all that are several well-known events that have taken place that we would likely never have imagined in better times. Consider:
...Major parts of the auto industry have become virtual properties of their unions and the government.
...Against the wishes of the people, President Obama rammed through legislation giving the regime all but formal control of one sixth of the nation's economy. Obamacare is so obviously unsustainable as to facilitate the ultimate official government operation or "single payer" health care, which (surprise) may have been the goal all along. Y'think?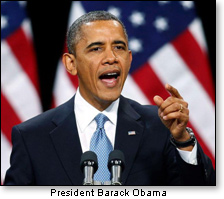 ...Then there is the iron hand of government coming down hard on law-abiding citizens via the IRS, which has run interference for those in power and shut down those out of power, or as President Obama has put it, "reward our friends and punish our enemies."
Back to the question
Again: Is this the takeover?
Let us stipulate that the answer to the question would have to apply in a much broader context than Obama. Today's direction and circumstances began long before he occupied the White House. So it is not just about him. There are many more actors. And a politician who evades the truth is not necessarily a communist.
The president is not stupid enough ever to have enrolled in the Communist Party. A smart politician would know better than that. On many crucial issues, however, it is reasonable to say he often seems to think and act like one who has.
Combine that with the influences around him, his day-to-day actions, and the actions of some supporters (Bill Ayers, et al., whose political activity he wisely keeps at arm's length). And on top of that, consider the many actions in society at large (education indoctrination, etc.) beyond the White House itself, and it is not unreasonable to
speculate
that we are at the very least heading
in the direction
of the takeover.
The business at hand: to change direction while we still have a country to save.
© Wes Vernon
---
The views expressed by RenewAmerica columnists are their own and do not necessarily reflect the position of RenewAmerica or its affiliates.
---